Any other pb&j fans out there? Is our house we LOVE us some peanut butter and jelly.
A few years ago we had stopped but a smoothie shop that featured a peanut butter and jelly smoothie and ever since we have been hooked.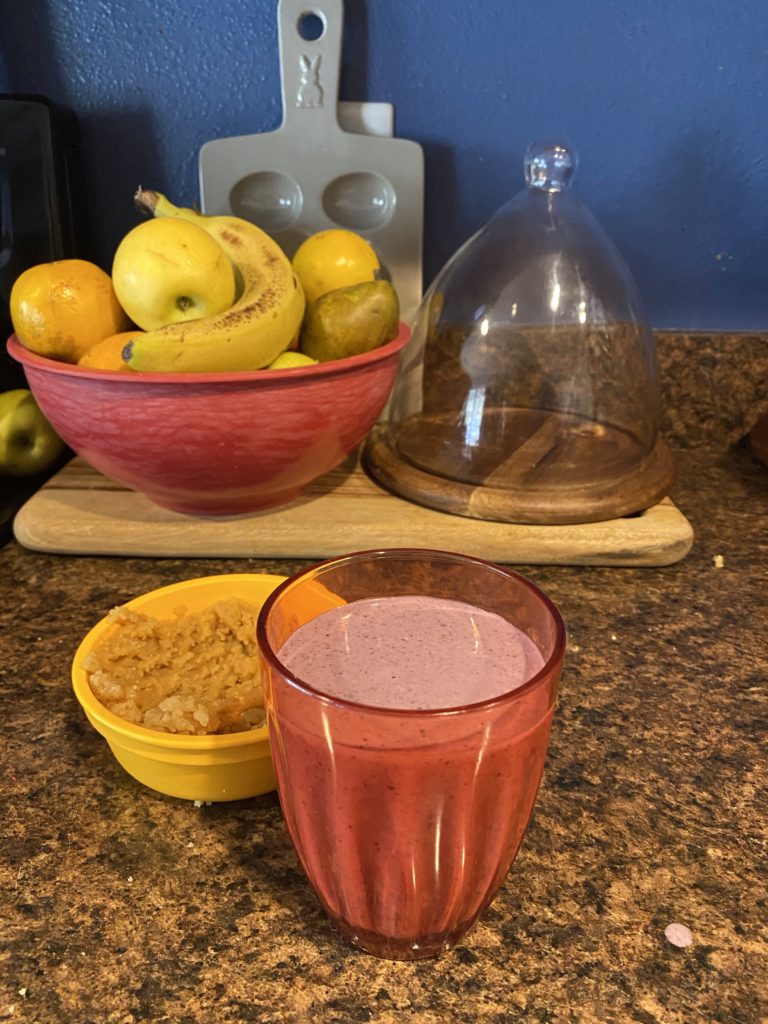 For this recipe you will need either: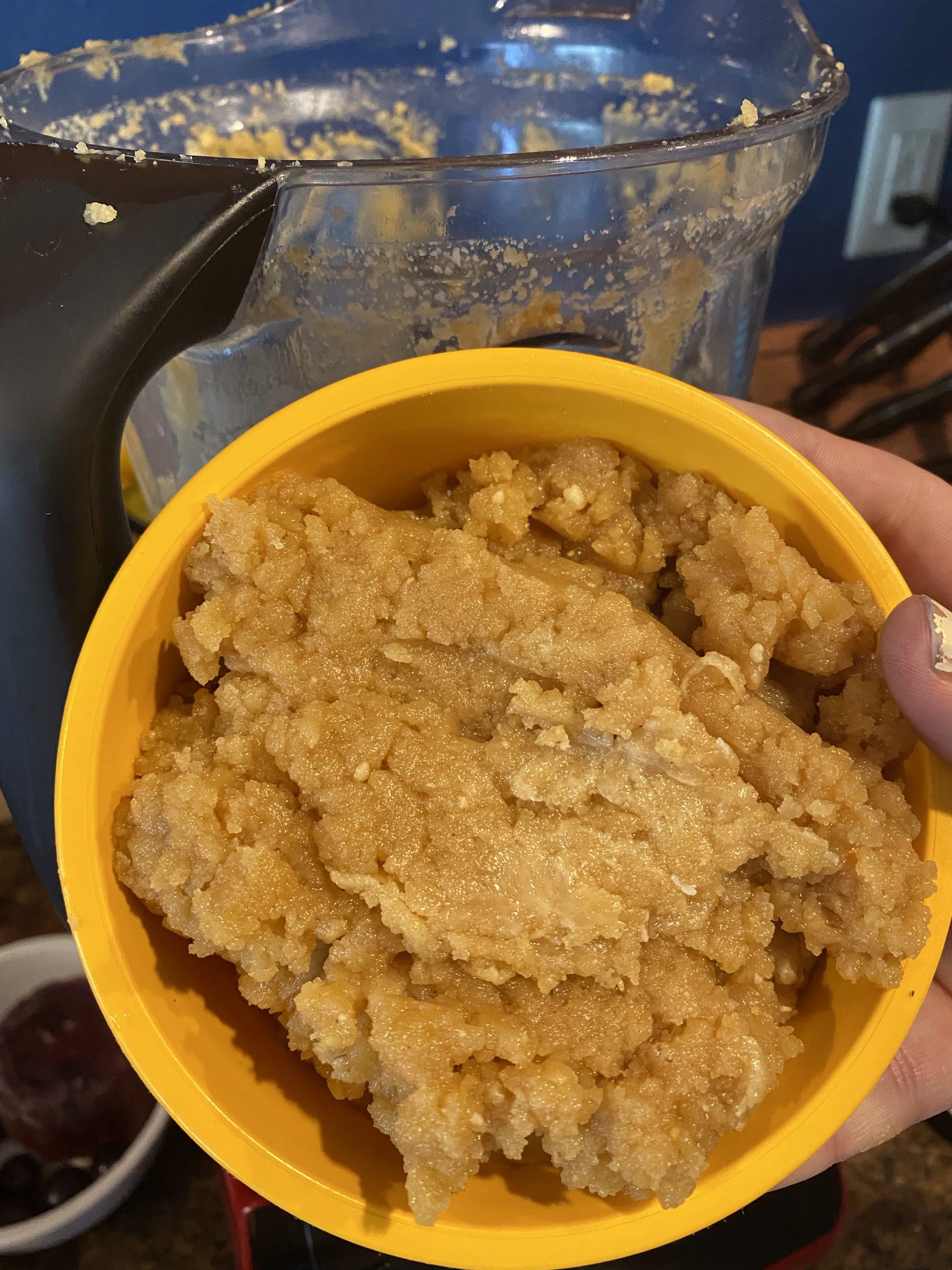 Pre-made peanut butter or homemade peanut butter
Because I didn't want to make a full batch of peanut butter I used this Vitamix recipe and used only half. You won't be the same runny texture but you will get a peanut butter consistency that is great for smoothie.
What you need:
1/2 cup of homemade peanut butter
1 cup of grapes
8oz of mixed berries
8oz of fruit juice
1/4 cup of oats
How to:
Mix all of your ingredients into the blender.
Blend for 1-2 minutes
Add 1/4 a cup of ice at a time for thicker smoothies
That's it!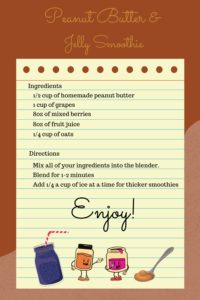 Enjoy right away. Any left over peanut butter can be stored for next time!
Looking for more peanut butter and jelly recipe check out what these ladies are up to on National PB&J day!

https://www.realmomtribe.com/post/grilled-peanut-butter-and-jelly-sandwich
---