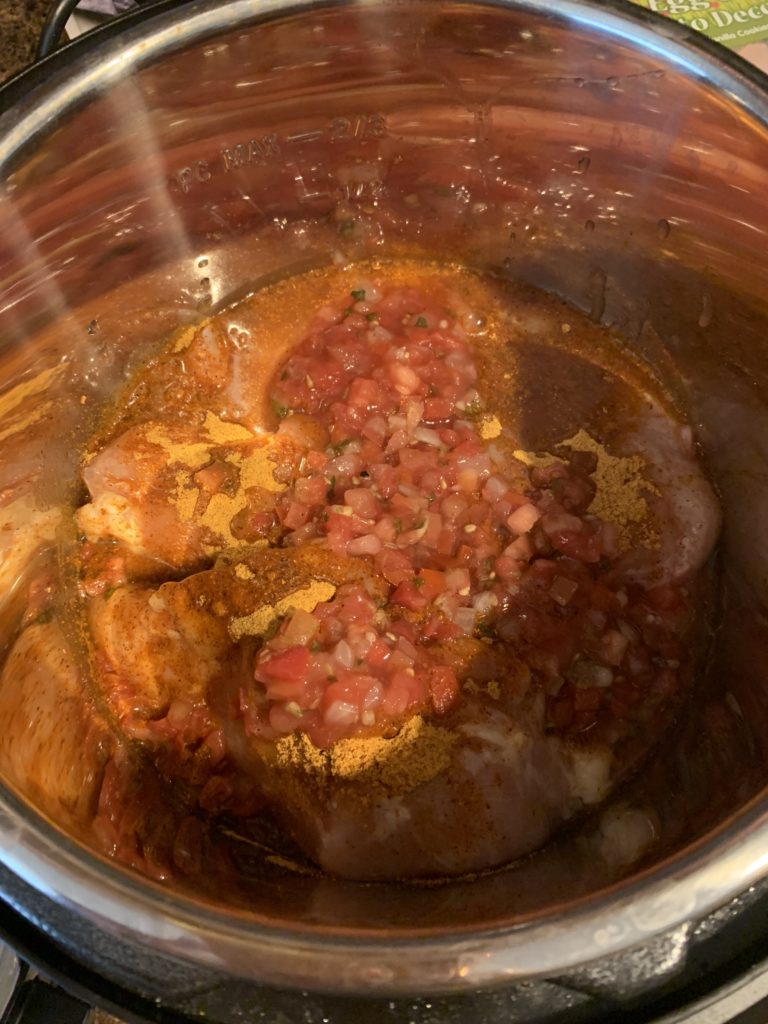 If there's one thing I love, it's my Instant Pot! You can cook frozen chicken in 30 minutes or less and it's perfect every time.
While we all love tacos, having easy to make tacos is even better. Todays recipe is just that! Perfect for busy family's on the go.
Ingredients:
1lbs of chicken
1 packet of taco seasoning
1 cup of fresh salsa
1 cup of water
How to:
Add chicken, seasoning, salsa and water to instant pot
Set to High Pressure for 10 minutes
Close the lid and seal
Allow the instant pot to cook and cool down until it has naturally released for at least 10 minutes. You can either self release or allow it to finish the natural release, about another 20 minutes.
Shred the chicken with 2 forks and enjoy!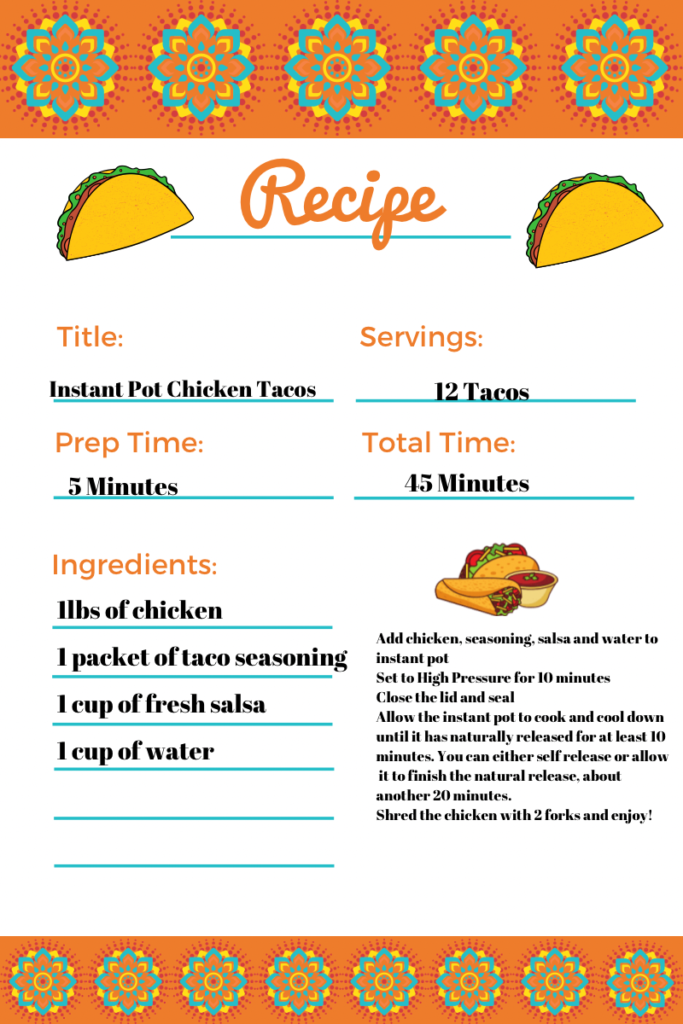 Our favorite toppings
Fresh tomatoes
Guacamole
Sour cream
Fresh squeezed lime juice
Mixed cheese
Black beans
---
Let's Taco 'Bout It!
For more Taco Tuesday ideas check out #galpalsbloggerbabes to see what some GalPals and I are sharing today!
Are you a Taco fan?
Tag @GalPas_BloggerBabes in your post and add #galpalsbloggerbabes in your caption to be featured with us Gals!
It's a blog train!
Alex Blog // Amy Blog // Nicole Blog
Stephanie Blog // Kimmy Blog
---
30 minutes or less blogger blog round up blog train Butterfly party christmas cooking craft crafting cricut dessert DIY Dollar tree fall family family fun family time family vaction florida freebie free printable gift gift guide gifts grandmas cooking Halloween home decor homemade keto Kids Crafts lifestyle low carb motherhood Orlando printables project quarantine recipes school spring staycation summer teacher gifts valentines yarn