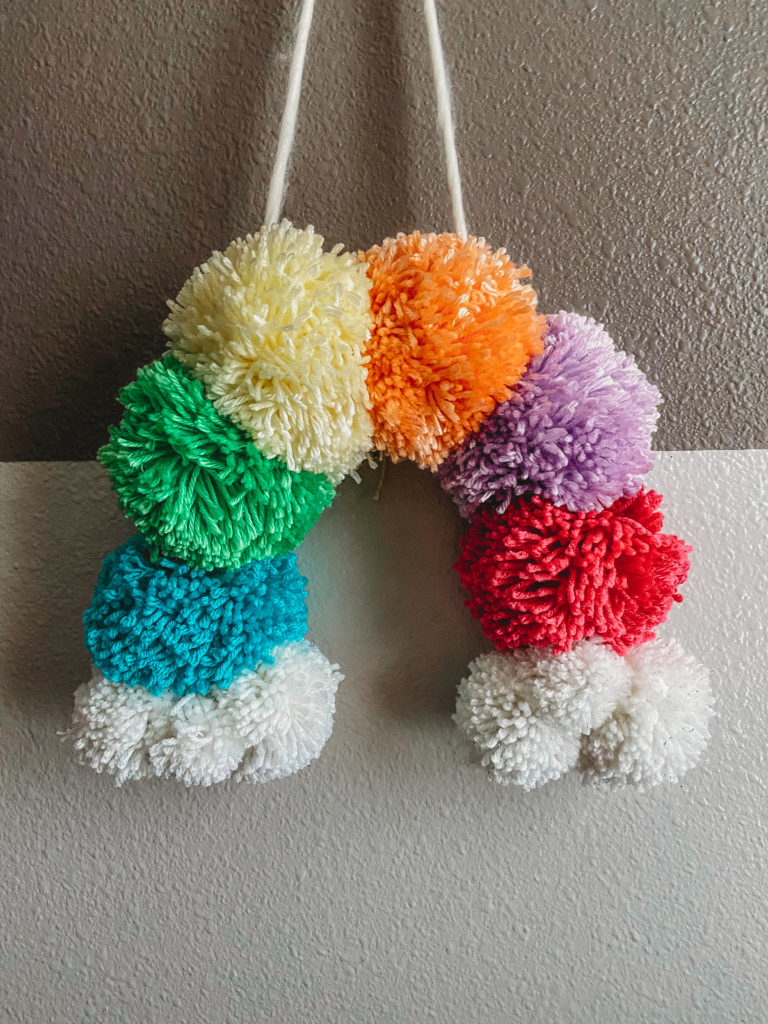 Spring is coming and with that means sunshine, sunny afternoons but most importantly my favorite season of colors. Lately I have been seeing rainbows pop up and it gave me the inspiration tp create this fun big pom rainbow pompom wallahang.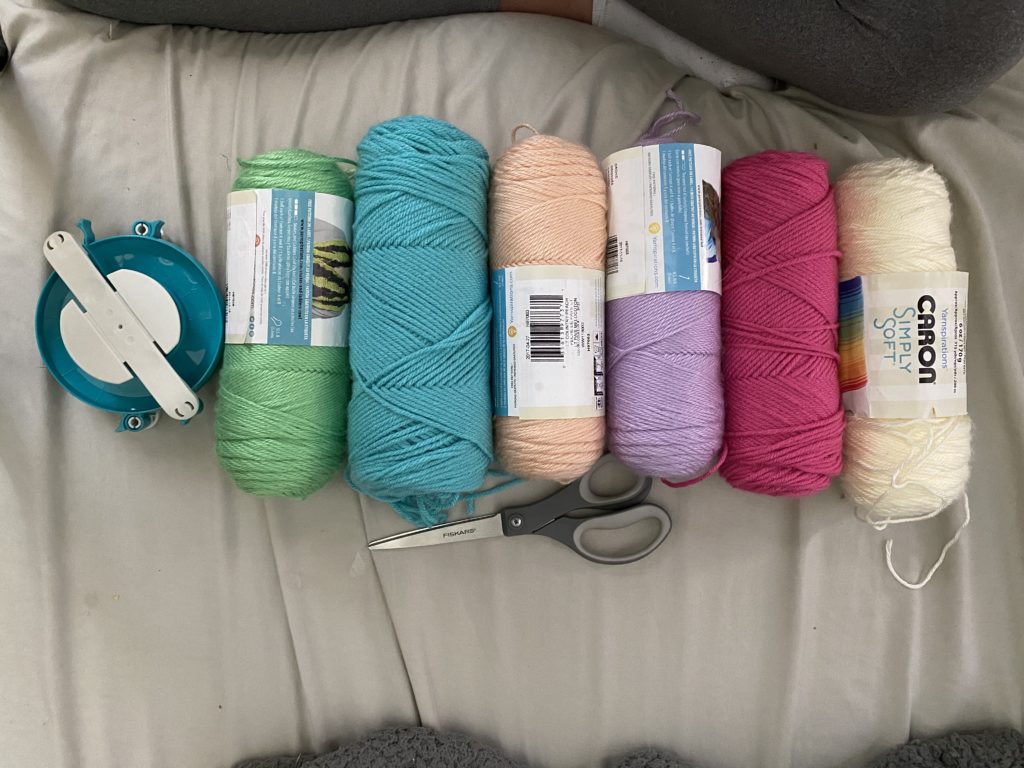 Material 
7 different yarn colors 
3 Clover pompom makers
Yarn needle (plastic needle) 
Scissors 
Floral wire 
How To:
Start by making your pompoms. There is no rhyme or reason to it. Simply wrap and go. 
Once you are done with those you will want to first string them with yarn to hold them together. To form the arch you will use your floral wire. Depending on how thick yours is depends on if you will need to wrap some together. You also need to consider your pom size. The larger it is the heavier it will be. 
Next you add the floral wire you should have a beautiful arch. Add you clouds to the bottoms of both ends and you are done! 
I hope you love this yarn craft as much me. Make sure to subscribe to never miss a new yarn craft. 
---