=Next Counting by 10's to 100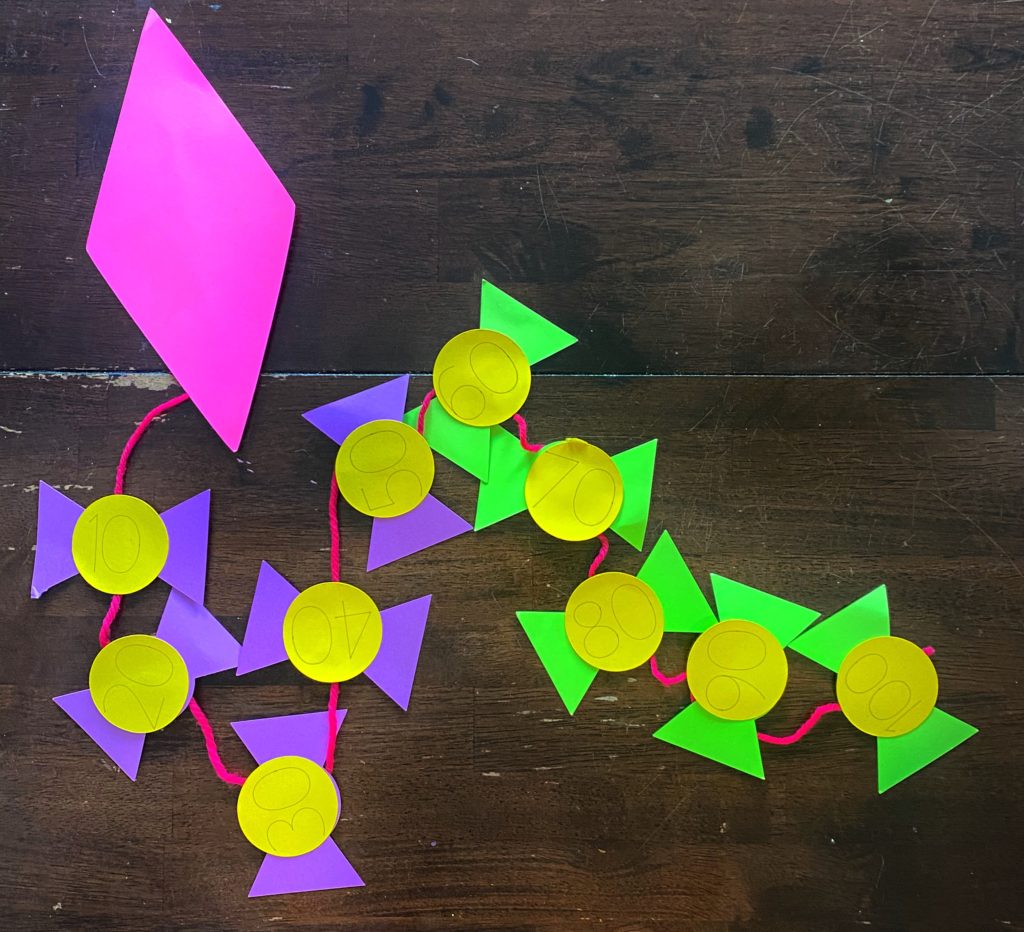 Spring Kite. The sun is shining, the wind is blowing and the fragrance of fresh blossom flowers are in the air. While your stuck inside it doesn't mean you can't bring the spring to you and your kids. Thanks to the Cricut Joy you can make this spring math craft in a matter of minutes at the convenience of your school desk or home office.
Here's what your need:
Cricut Joy or other Cricut Machine
4 different color Cardstock (pre-cut to 5in in width)
Design File: Spring Kite Counting To 10's https://design.cricut.com/landing/project-detail/5ea22e65228eb00e947907c8
3-4 Feet of yard
Tape
Glue stick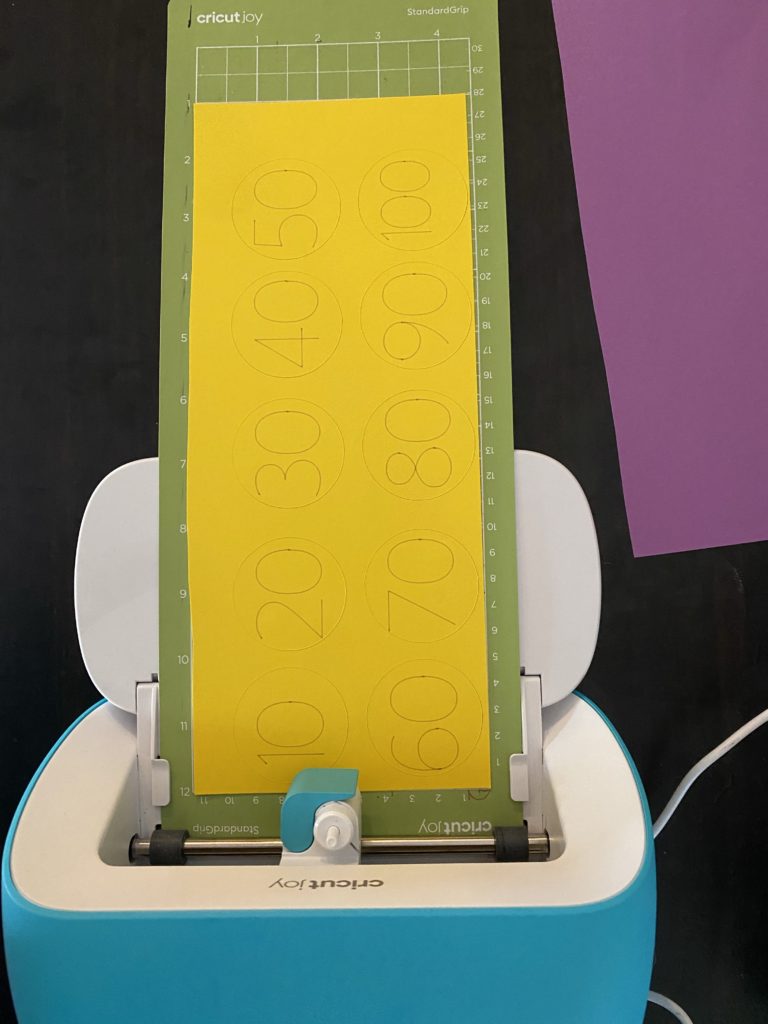 How to:
(Per Cricut Joy Prompts)
Turn on your Joy and open the Spring Kite Counting To 10's design file in your Design Space
Next load your cardstock to the StrongGrip Mat and Select "Make it".
Select "On Mat"
Then depending on your cardstock type you have you will want to choose which fits best. Most likely you will want to select "Medium Cardstock".
Select Load tools and material and continue with the prompts until project is complete.
You will have 4 sheets to draw/print. Between loading be sure to check the mat for any debris. Clean as needed.
These are the steps that will be repeated-

Insert the Knife blade for cutting
First 3 sheets should be cuts only
Forth sheet with prompt to load your pen of choice and drawing will begin
Once the drawing is complete you will be prompted to switch to the Knife Blade for cutting
Unload material (check for debris before loading the next cardstock)

Lay out your kite kit and let your child glue the 10's on to each kite tile bow.
When you are done tape the yarn to the kite and add each tail by counting by 10's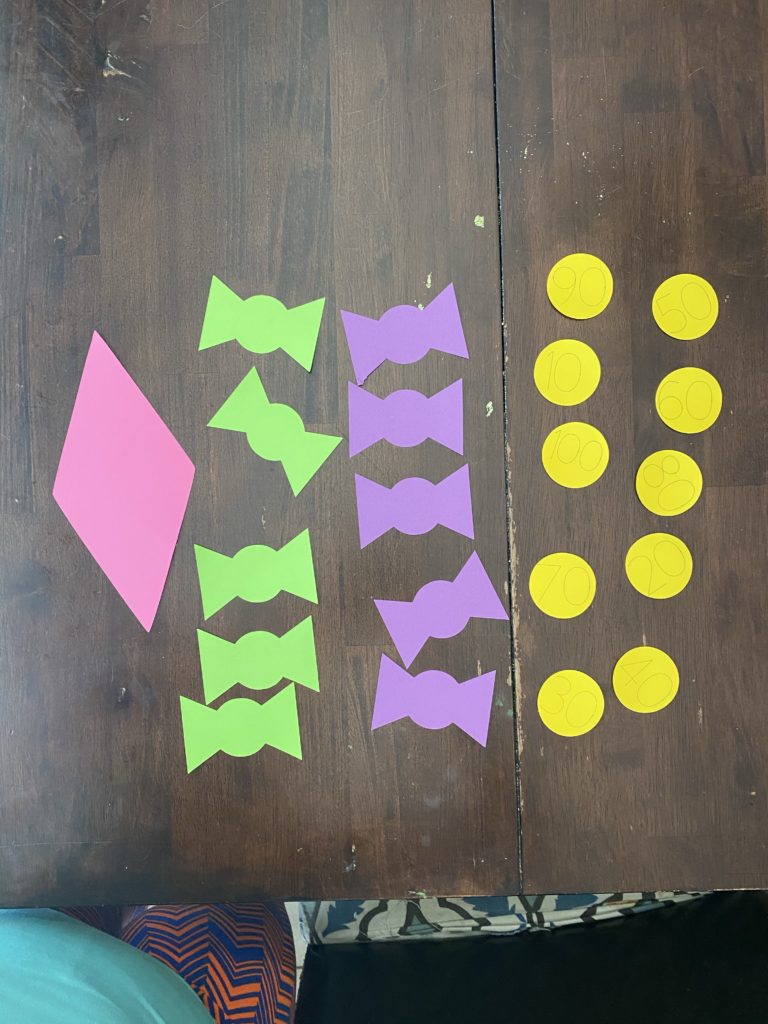 When your kite is complete display so that your child can practice counting at any given time. With this fun craft you'll not only work on mathematics number recognition and counting but also fine motor skills, writing (if chosen to trace) and attention and following directions.
Ways to make your kite fun:
Mixed up your kite tail colors
Color your Kite
Trace your numbers with different markers. Here is a great tracing font on DaFont.com, Primary Dots (not iPhone friendly for Design Studio) or use provided font.
Did you enjoy the Spring Kite Counting by 10's? Check out the Spring Flower Counting by 5's to complete the set.