Ice Cream Matching Set // Toddler Activities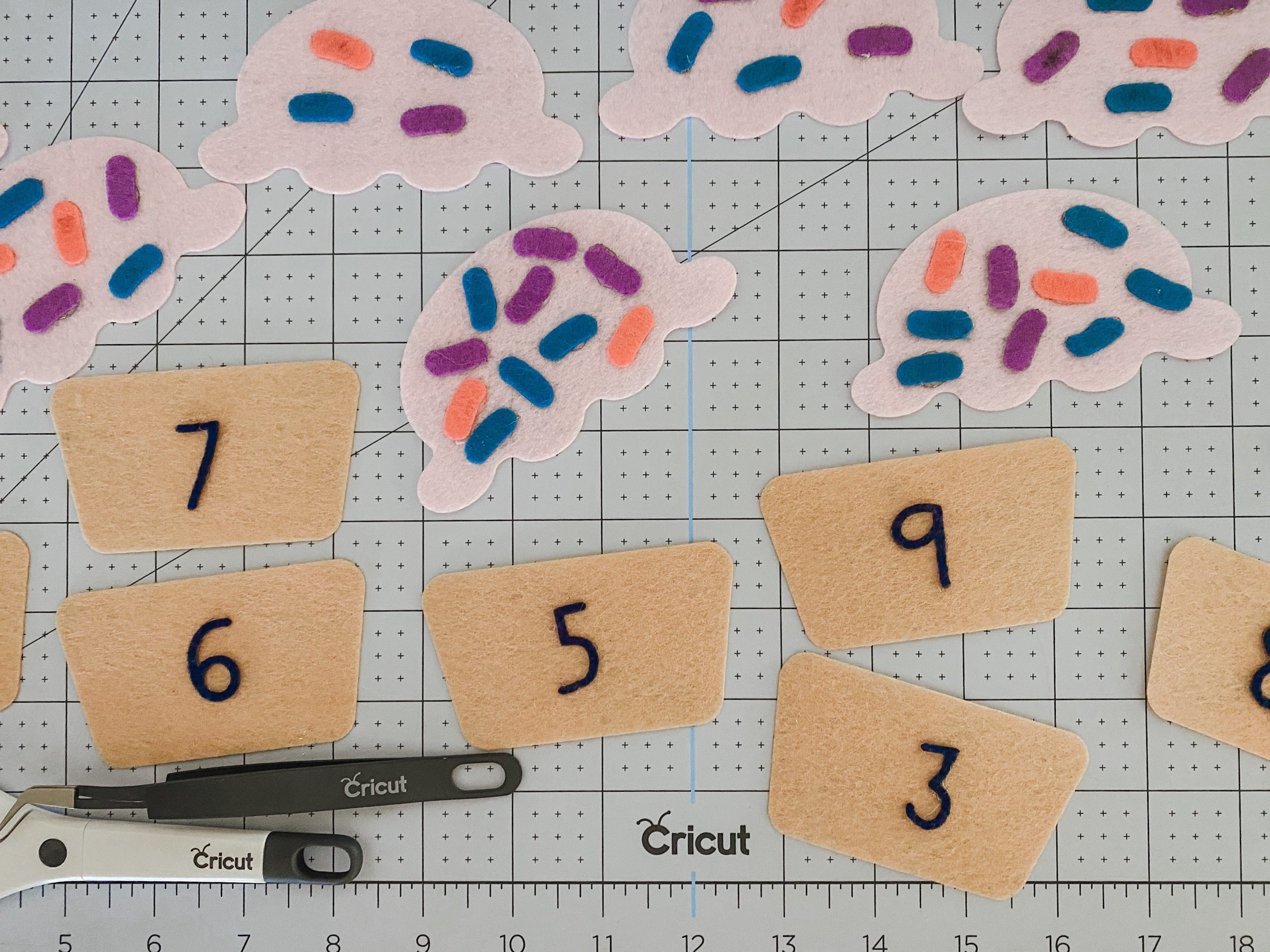 By now I'm sure you've learned that I'm obsessed with my Cricut Maker. Did you know they can cut materials like felt, leather and even some woods?!? Pretty awesome right. So today's project is inspired by both homeschool fun & the best summer month- July and it's national ice cream month!
This fun ice cream matching game is perfect for tots and all the way to grade school. Add a few cups with plus, minus and such and you've got a full math equation.
Here's what you need:
Cricut Maker
Pink Fabric Mat
Fine point/bonded fabric knife
Cricut Felt Sampler, Spring Rain
Basic tool set
Hot glue gun
This Design Space File: https://design.cricut.com/landing/project-detail/5f1c7ab0f36aa7021c166d61
Here's what you do:
Turn on your Cricut Maker
Open the provided Design Space file
Place your first felt color down and follow the directions on your device.
Continue to follow the Design Space cuts until all are complete
There are a few extra sprinkles FYI
How to make the matching set:
Lay out your 10 cups, 10 ice cream scoops, sprinkles and numbers. Glue your numbers to the cups and sprinkles to the ice cream. That's it! Let your little one find the number to the correct scoop.
Love this idea? Check out these other fun summer diy crafts!