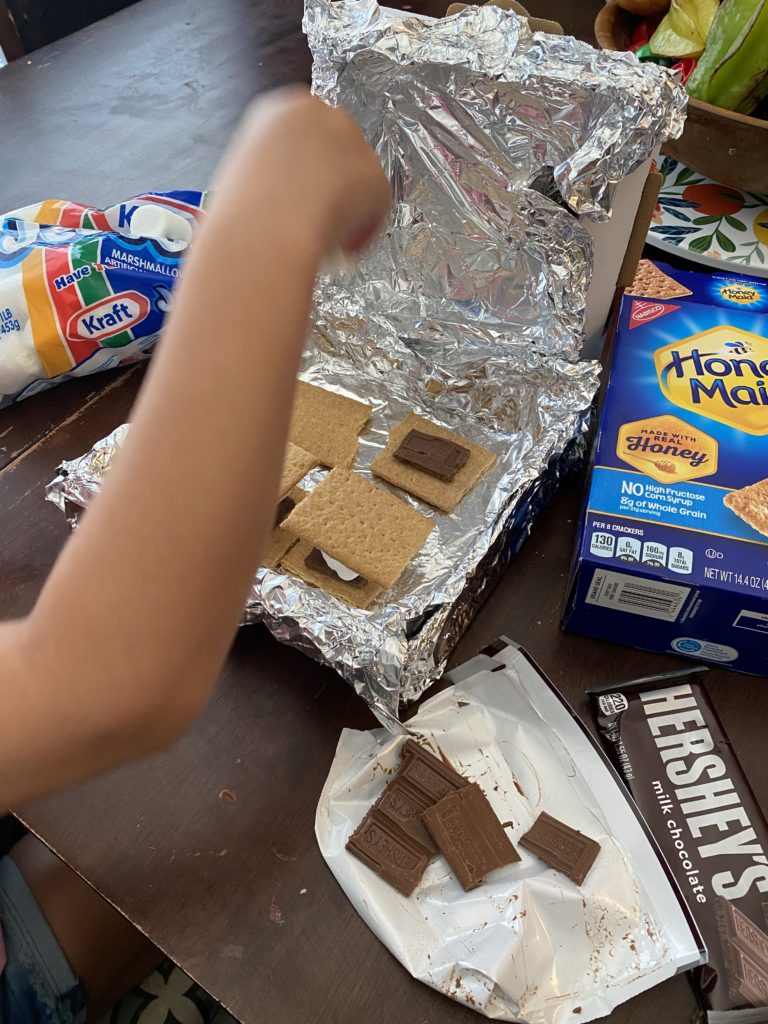 When I think about summer and things I loved to do growing up I always remember camp fires with the classic s'mores. Well, we recently put in our pool and just haven't gotten around to re-building our fire pit but I wanted the kids to have the same delicious snack. That's when I remembered that old school science project – I know you know what I'm talking about, tinfoil baked hotdogs. I swear it took hours to finally get to eat them lol. But for me it's something I've never forgotten and I wanted to share that with my kids.
Here's what you need:
Small pizza box
Tin foil
Plastic wrap
Honey Maid Graham Crackers
Hershey's Milk Chocolate Bars
Kraft Marshmallows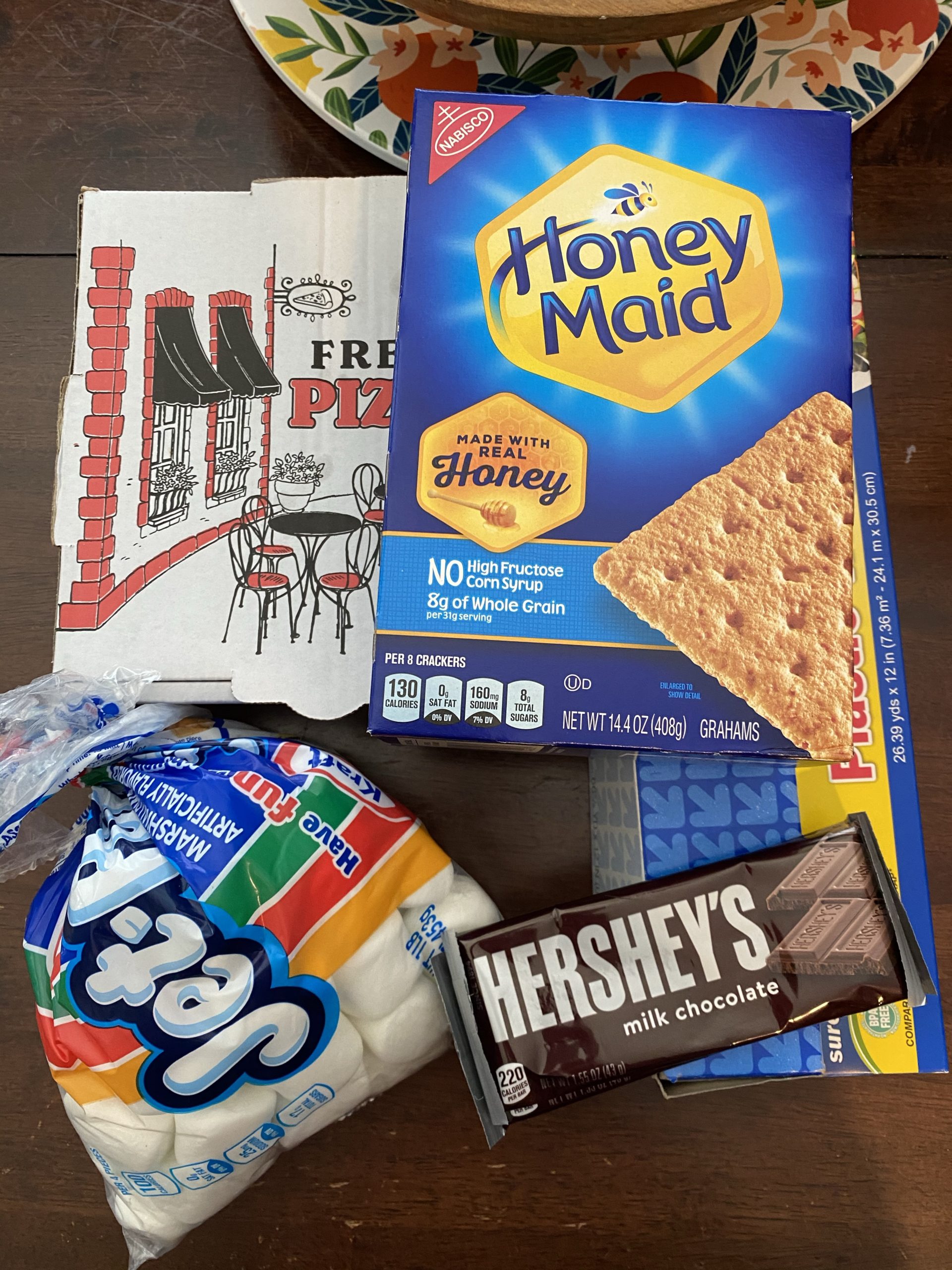 Here's what you do:
Cover your small box with tinfoil
Layer your item as as if you were making your s'more- we did both chocolate on the bottom and the top. I prefer the chocolate on top!
Cover your box on the bottom with plastic wrap. You do this for 2 reasons, keep things out and keep things still. If you live where you can get a gust of wind it will most definitely move things around.
Set it in the sun! Angle it to where the sun reflects from the bottom and top to get an over all coverage.
Depending on how you like your marshmallow you'll want to bake for 15-25 minutes. We did 25 minutes the second time and the marshmallow's were gooey just like a campfire!
That's it, enjoy!
I have more great news! It's a blog train! Head over to Kayla's and Brianna's blogs to see what fun they are up to.