I don't know about you but I love to have themed snacks around holidays. For me it helps bring the magic and celebration. I had it easy for you this holiday season and put together a list of my favorite 25 Easter themed snacks.
Mini Egg Rice Krispie Nest
These adorable little nest from Sugar Spice and glitter are perfect for an afternoon sweet treat.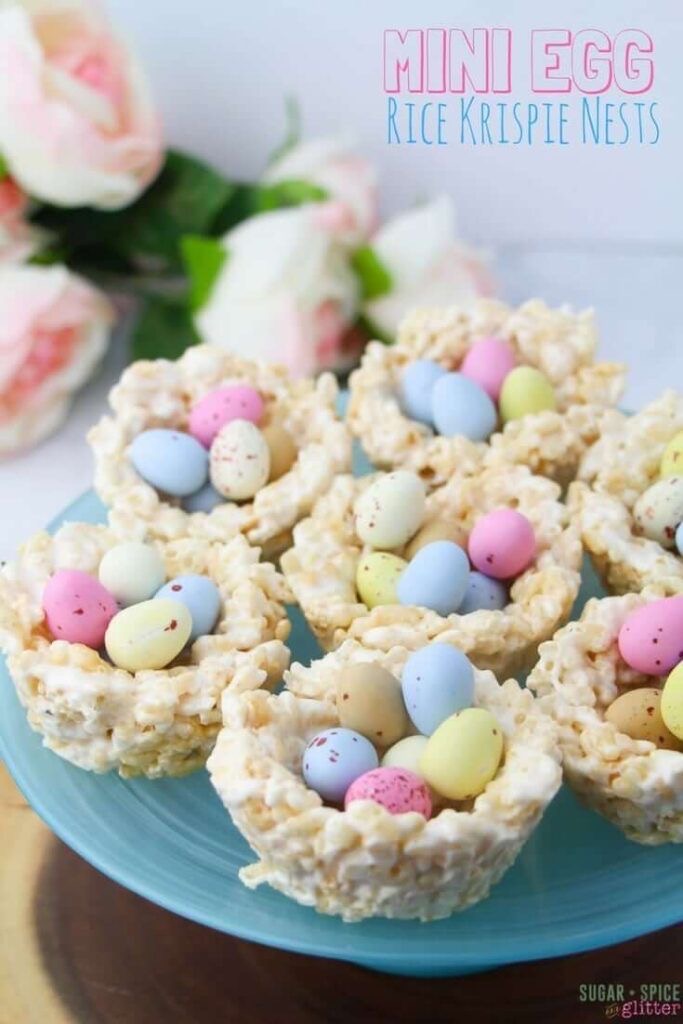 Graham Cracker Easter Dippers
One of my favorite sweet treats are dips. I love that I can choose how much or how little dip to use making it perfect for everyone to eat. Check out The Simple Parent for an easy and delicious recipe.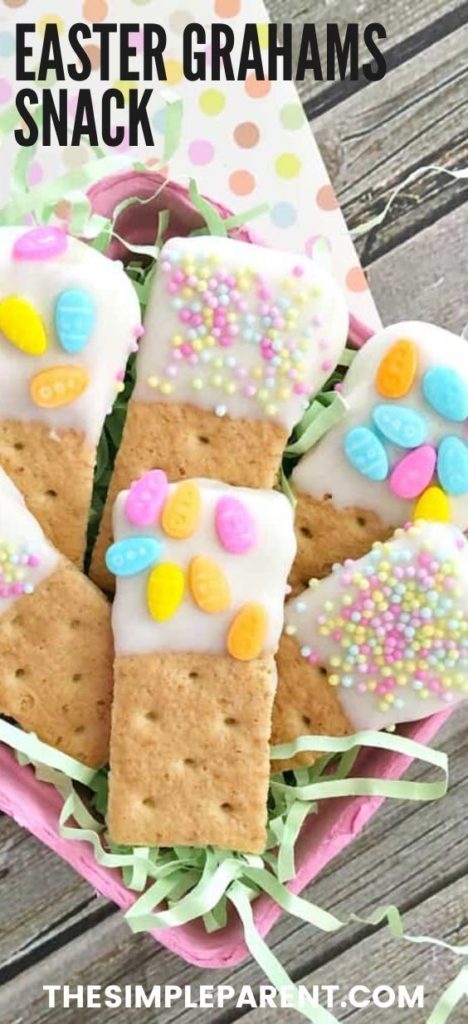 Bunny Bait Easter Trail Mix
If you are one for the healthier snacks then this one from Simply Happy Foodie is the one for you! It's salty, its sweet and most importantly its quick and easy.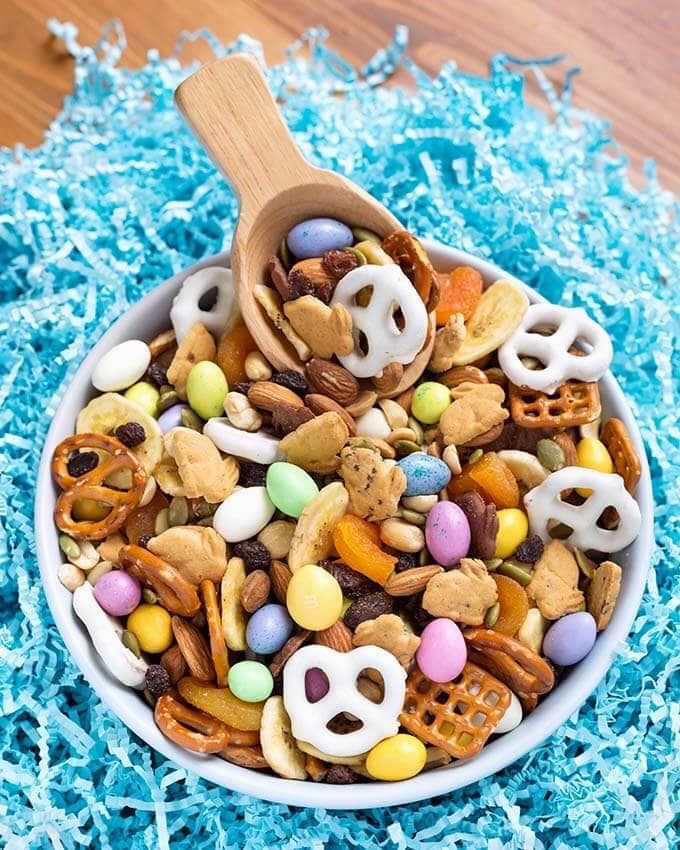 Easter Chex Mix
While trail mixes are good, a good ole classic Chex mix is definitely a holiday classic. Check out The Beautiful Life and Home for this classic mix.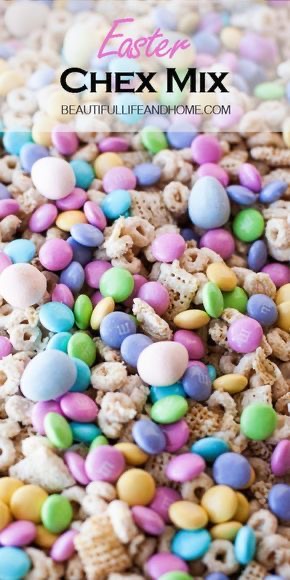 M&M Sugar Cookie Bars
Rather you have left over candy or purchase for these amazing cookies, the M&M sugar Cookie Bars from Tina's Chic Corner are a must have this season.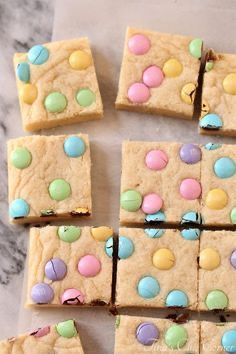 Easy Easter Egg Pops
I like these Easy Easter Egg Pops from Coffee Cups and Crayons because they are a fun snacks that kids can do to so its a win win for everyone.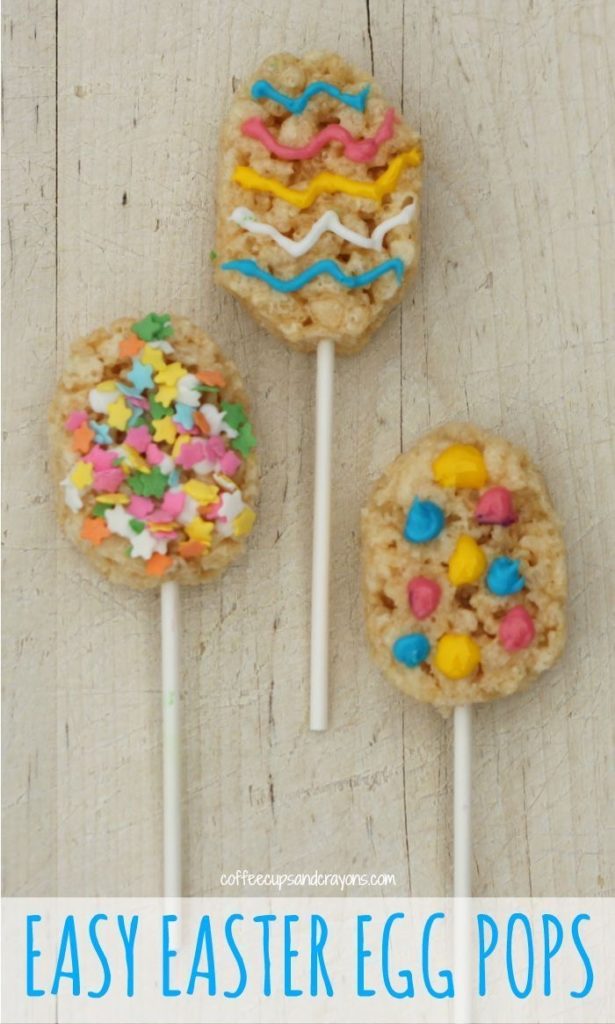 Chocolate Cheesecake Easter Dirt Cups
With a name like Chocolate Cheesecake Easter Dirt Cups from iheartpublix it no doubt this is an amazing snack.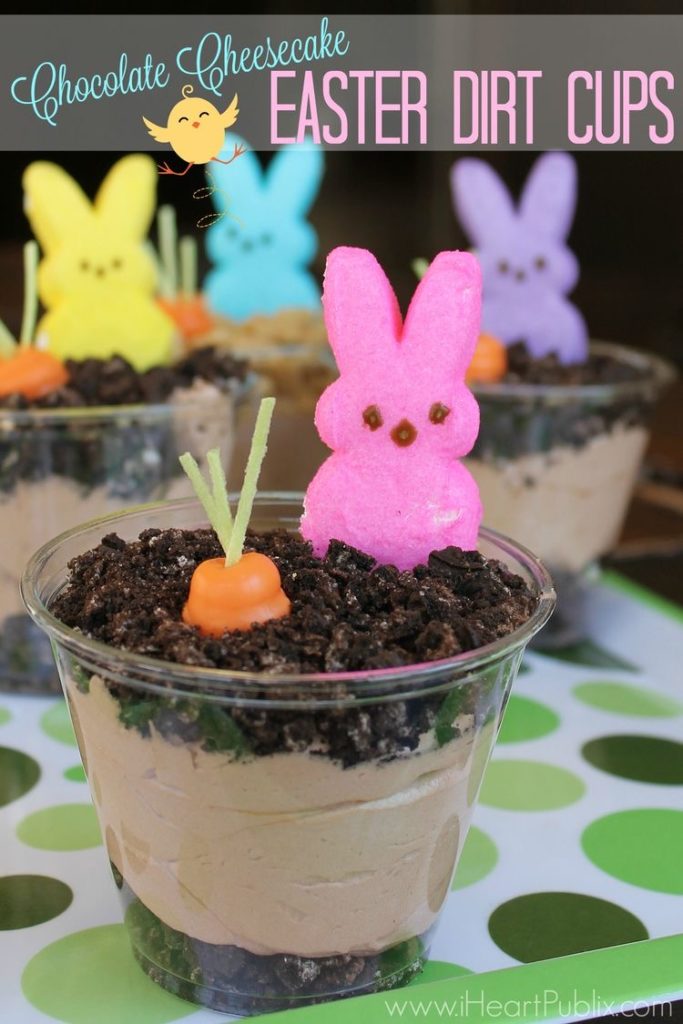 Easter Bunny Butt Chocolate Cheesecake Cheese Ball
The phrase "it's so cute I could eat it" totally references snacks like this from 4 Sons 'R' Us .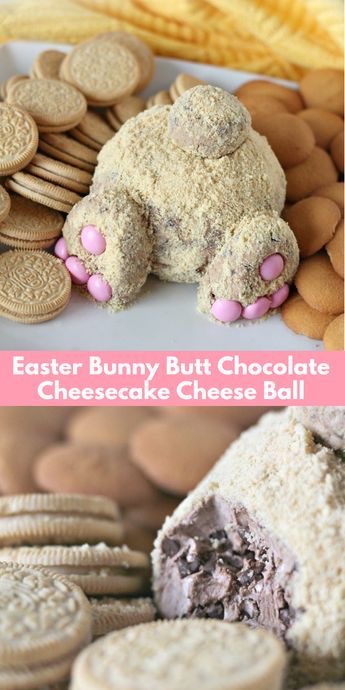 Easter Chocolate Chip Cookies
A classic but goodie. Chocolate chip cookies are always a fan favorite and this recipe from Mom Timeout is the perfect addition to your spring treat list.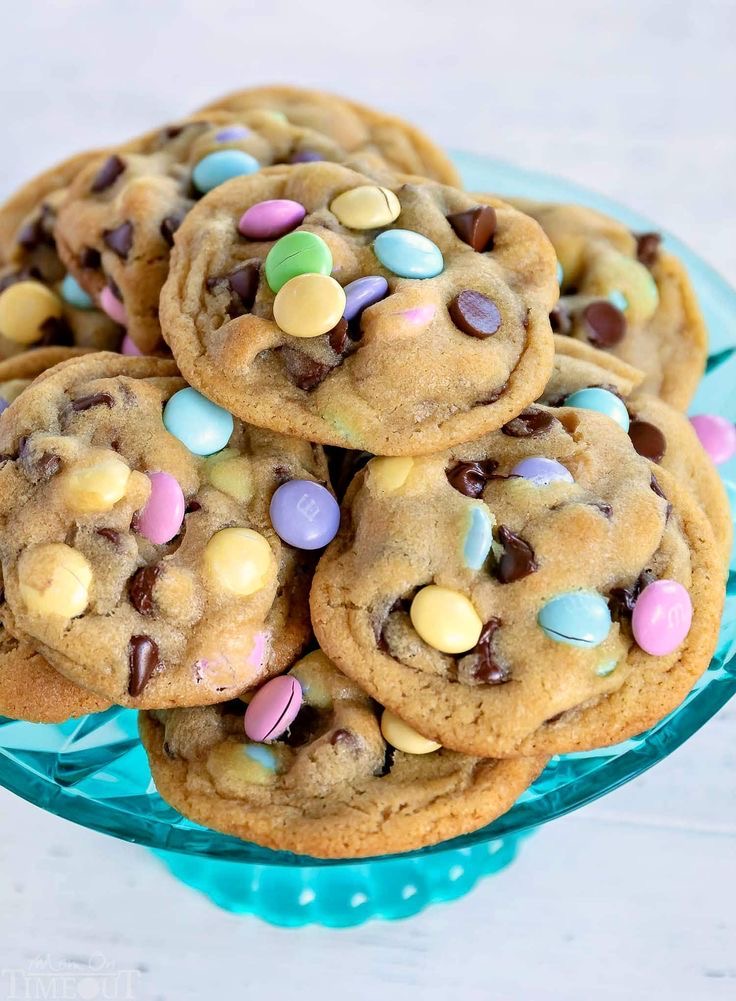 Peep Fruit Kabobs
Peep Fruit Kabobs are great for those sweet tooth loves but are looking to keep a little more on the natural side. Check out Amee's Savory Dish for these peep kabobs and more!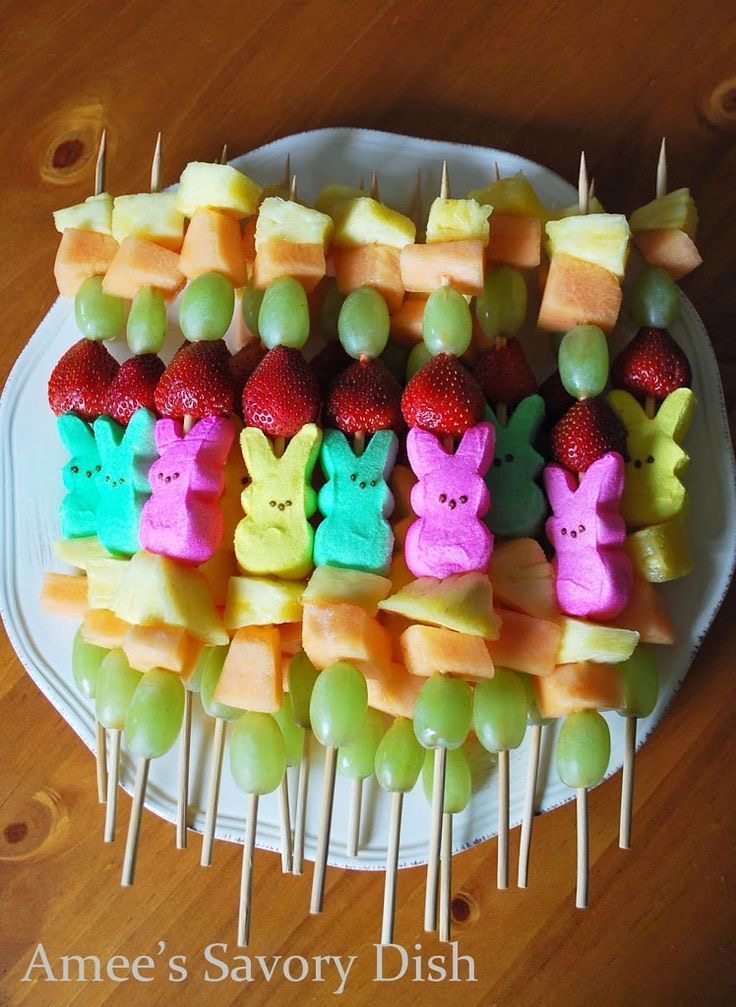 Easy Lemon Dip
This Easy Lemon Dip from Living Locurto is 3 ingredients making this one of my favorite finds yet!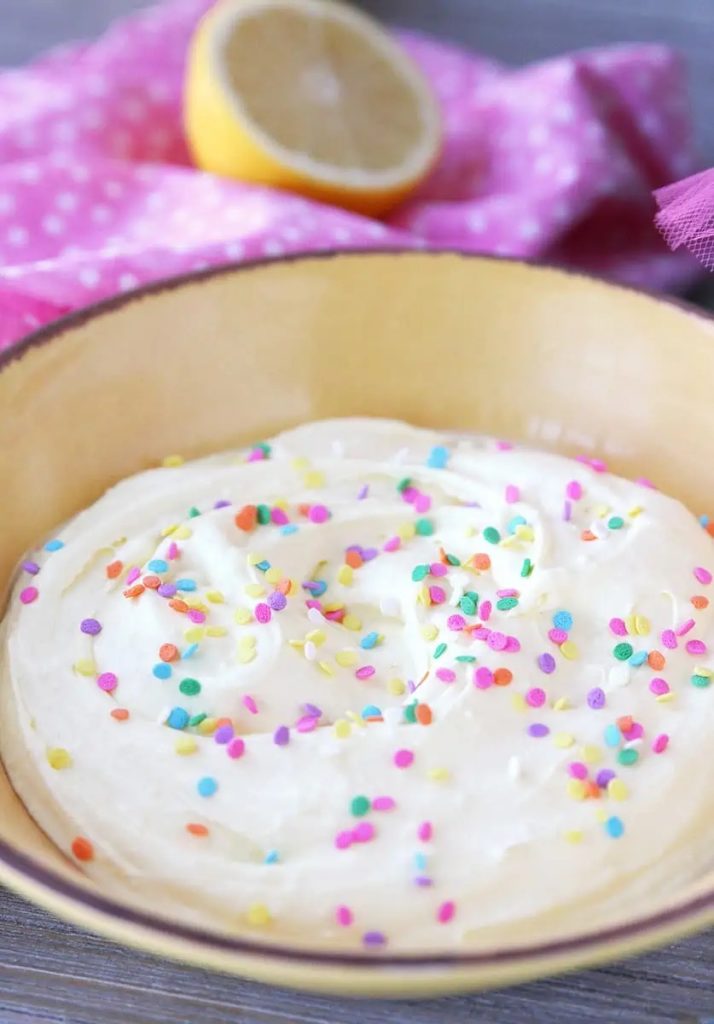 Bunny Bait Easter Popcorn Snack
I don't know what I love more, the popcorn or the adorable printable to go with it. Grab the recipe from Hip2Save and get you free printable to make this cute Bunny Bait Easter Popcorn Snack.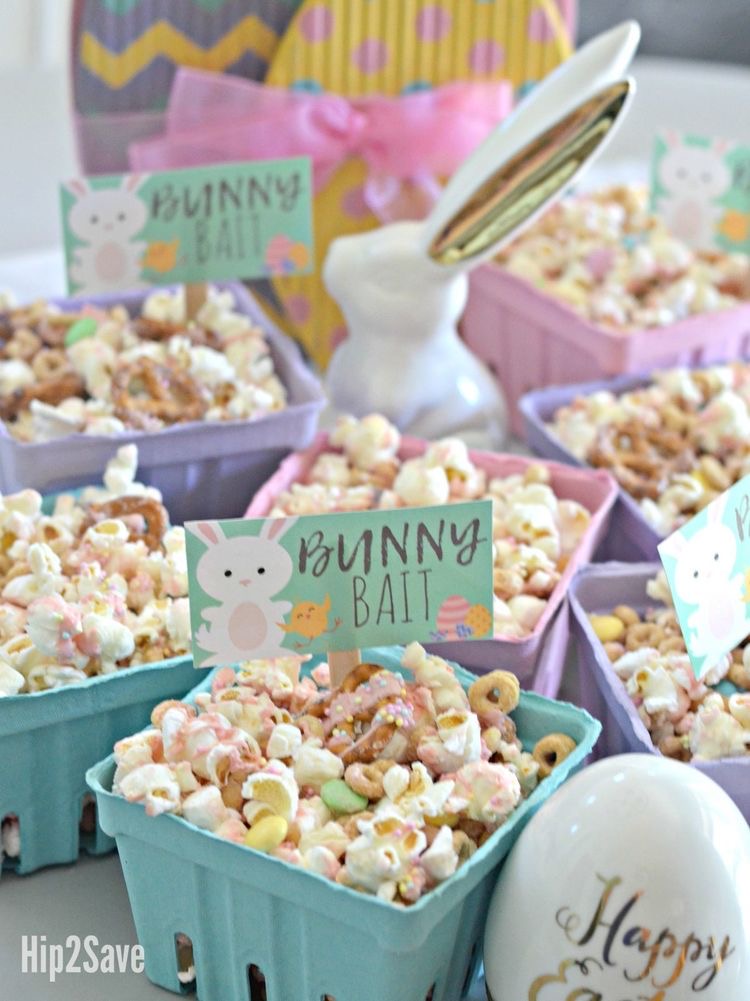 3 Minute Easter Fluff
Mom On Time has another one of my favorite blog recipes. Check out her 3 Minute Easter Fluff blog to find some of the most delicious spring salads.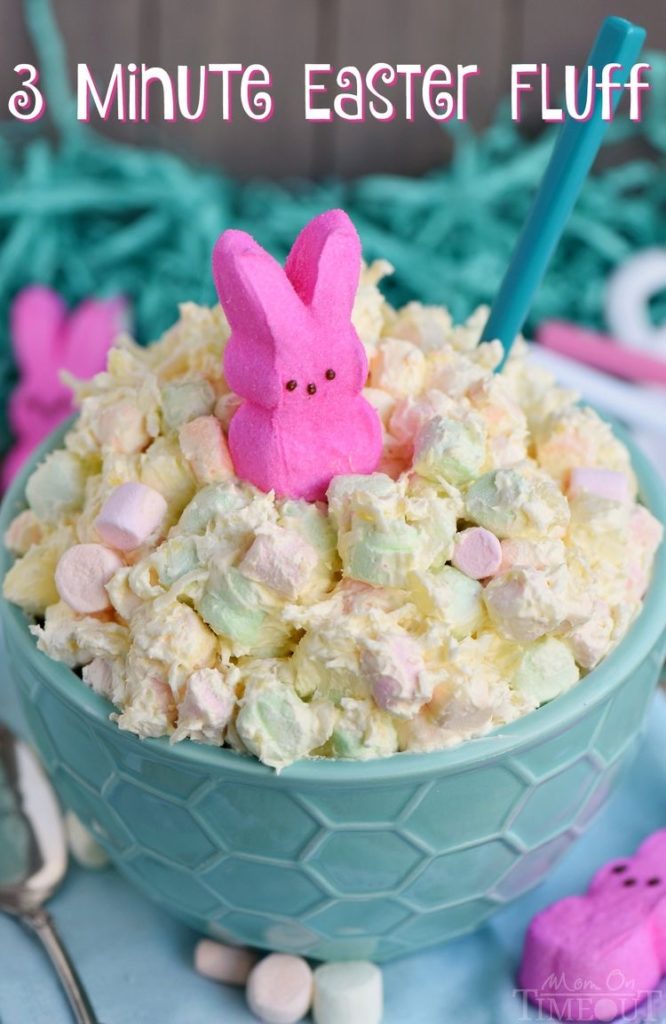 Peep Race Car
This is a first time i've seen this recipe and it might be one of my new favorites! Smart Schoolhouse has brought racing to Easter for a win! – side note, does anyone else remember when twinkies stop making them??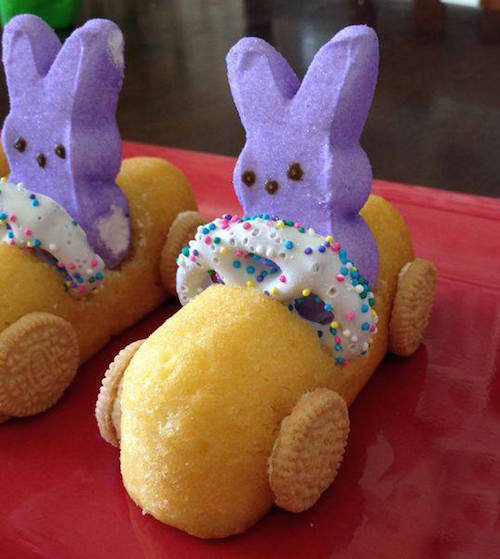 Bunny Lollipops
These Bunny Lollipops are another cute treat from Smart Schoolhouse. I love the idea these as a treat to send into school.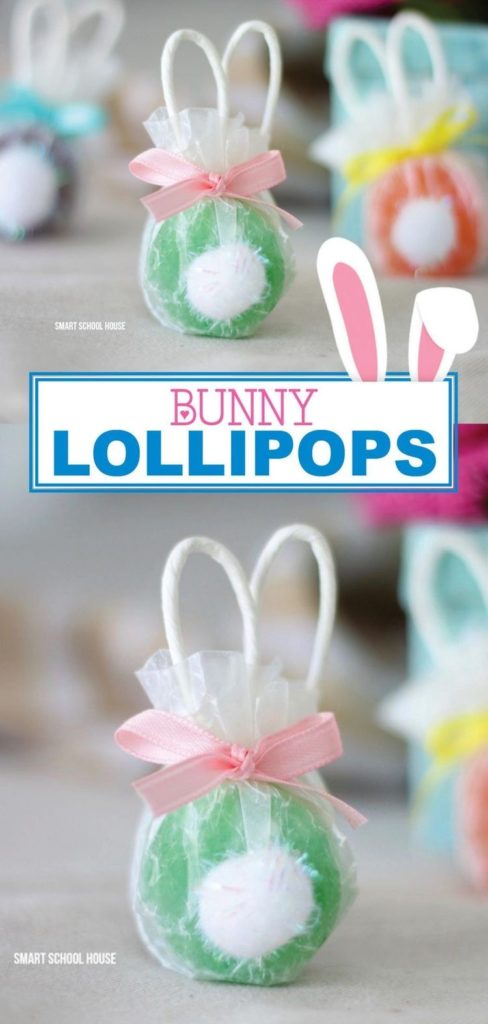 Adorable Easter Strawberries
White chocolate covered strawberries are a favorite of mine and now that I have seen these Adorable Easter Strawberries from Mom Does Reviews its definitely going on my todo list and should be on yours too.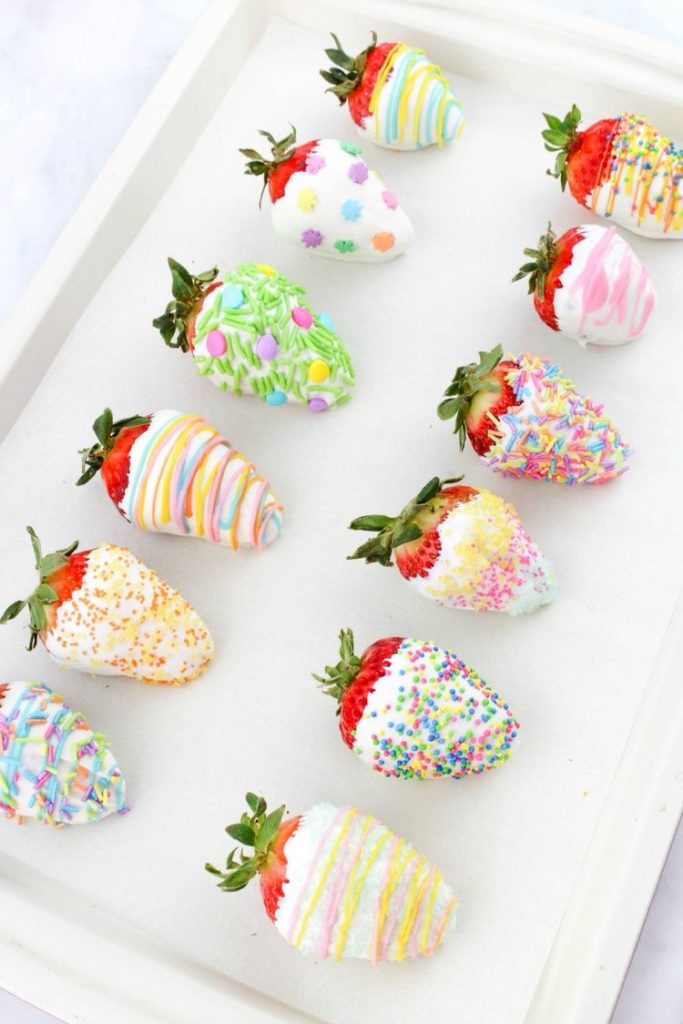 Lamb Pretzel Pops
You are welcome for finding these adorable Lamb Pretzel Pops from Hungry happenings. I don't know if I want to put them in a case for display or allow the kids to eat them, either way they are to cute to not make.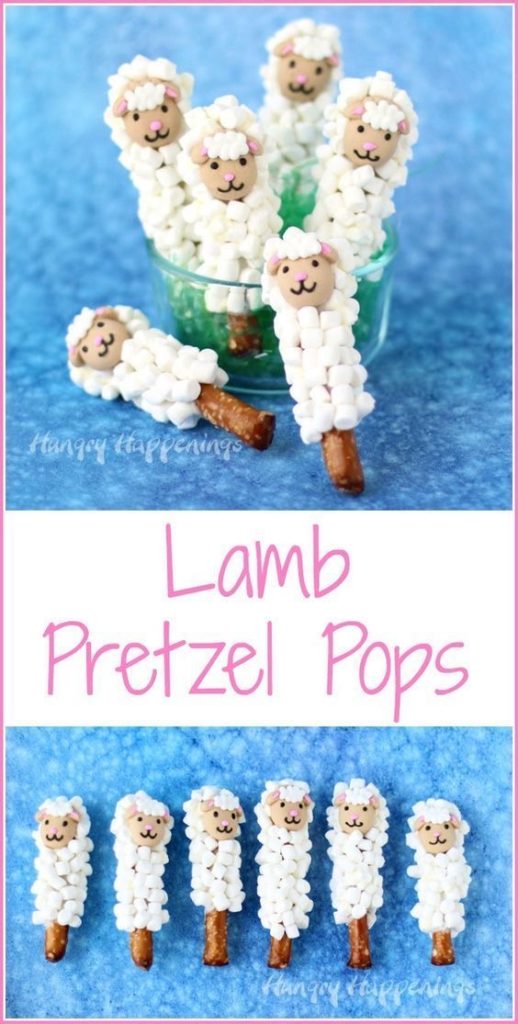 Jello Easter Eggs
This is one of those "why didn't I think of that" snacks. Thanks to Squirrels of a Feather now we know and our Easter season is forever change for the better!
Easter Egg Popsicles
After that last find I wanted to give a few more options for easter eggs because they are to cute to not make fun snacks with. Grab the easy to make Easter egg smoothie popsicles from On My Kids Plate.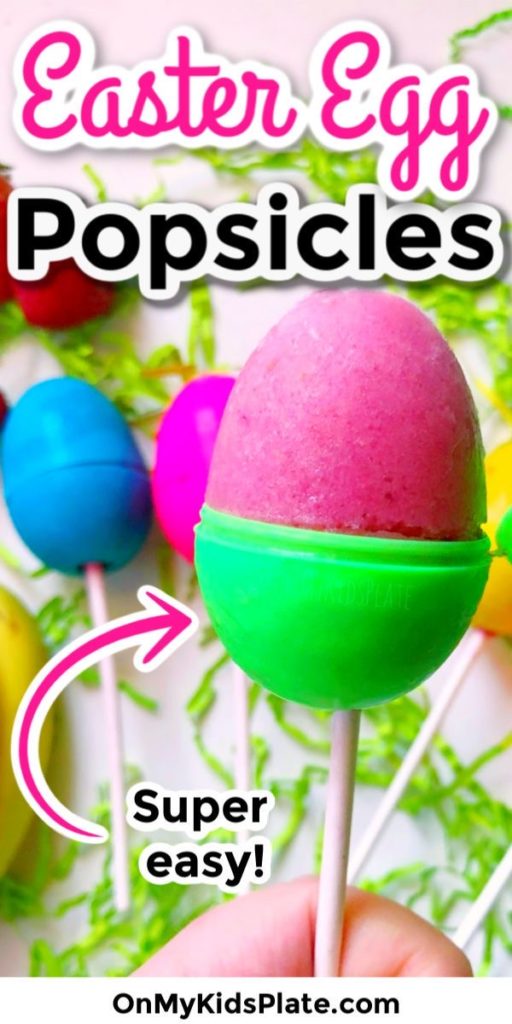 Egg-cellent Snack Idea
Daily MOMtivity was on point with this idea! My kiddos love a variety and with this set up they are sure to feel the festivities!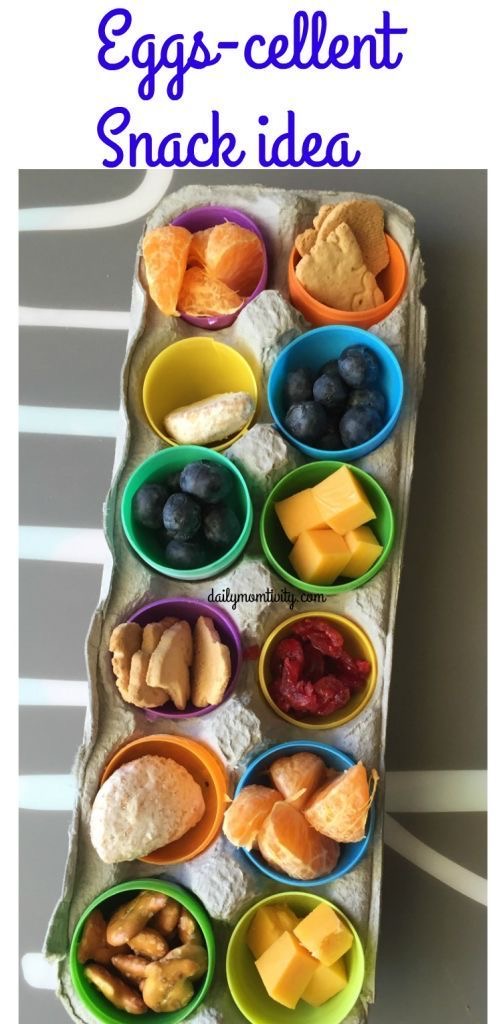 Sugar Cookie Easter Egg Fruit Pizza
I'm a little embarrassed to admit this, but this year was my first time trying trying a fruit pizza and O-M-G! Check out this recipe from Today's Creative Life and you will be thanking me later.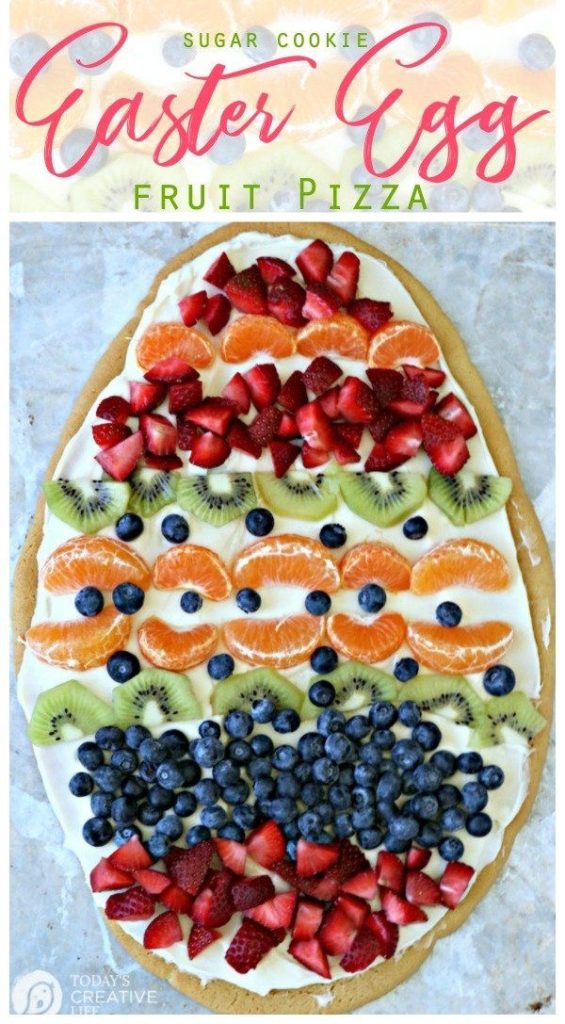 Peep S'mores Dip
I love how cute and delicious this Peep S'mores Dip looks from Crisp Collective. Grab the recipe here.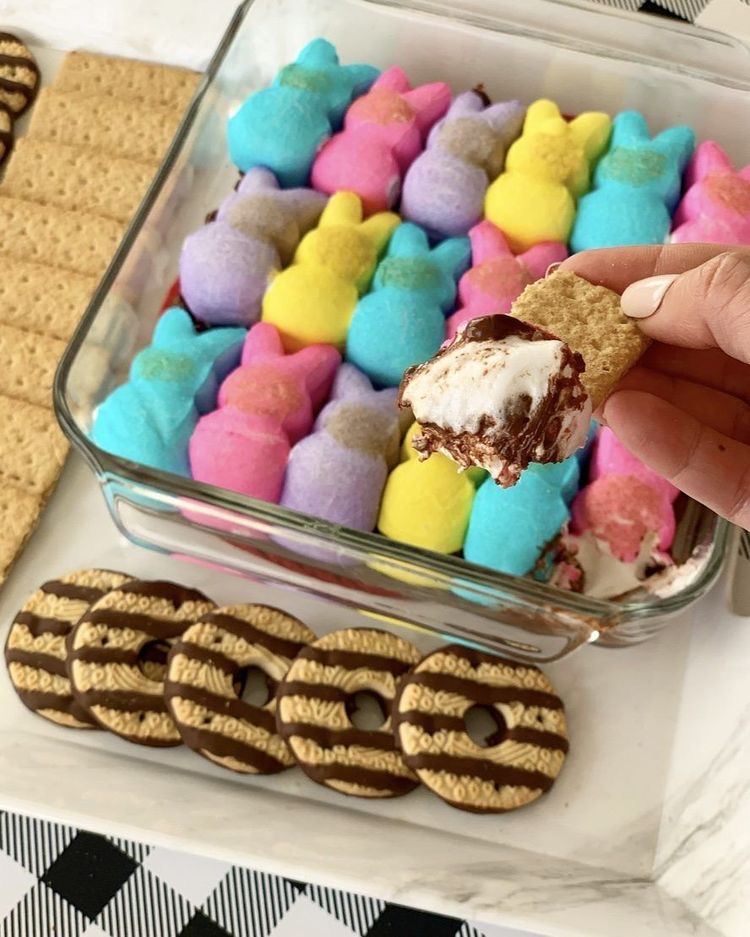 Lemon Crinkle Cookies
These Lemon Crinkle Cookies from Two Sisters not only look perfect for a spring treat but sound amazing! Grab the recipe here.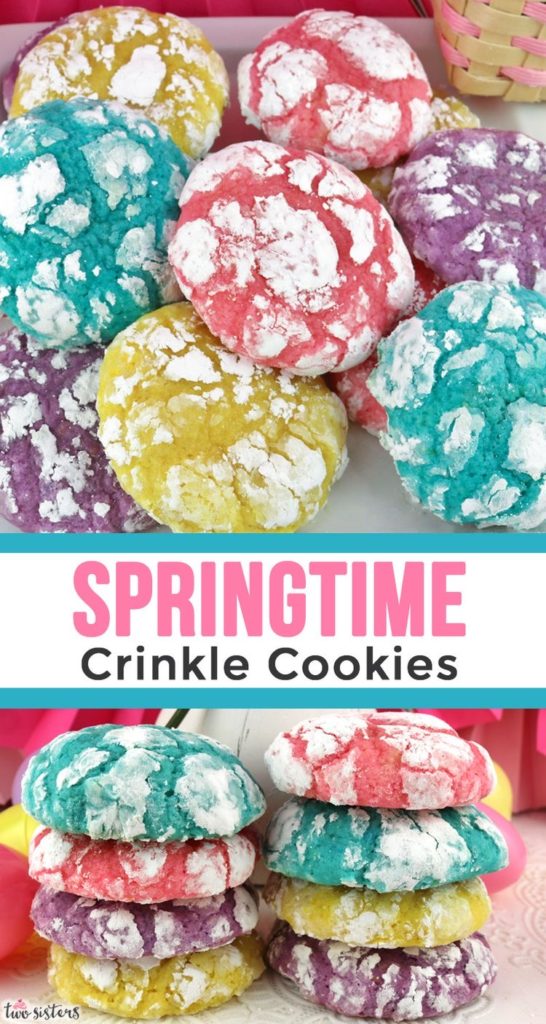 Easter Bunny Fruit Tray
Fruit trays are on of my favorite for an afternoon snack and this design is absolutely perfect from Cooking with Janica!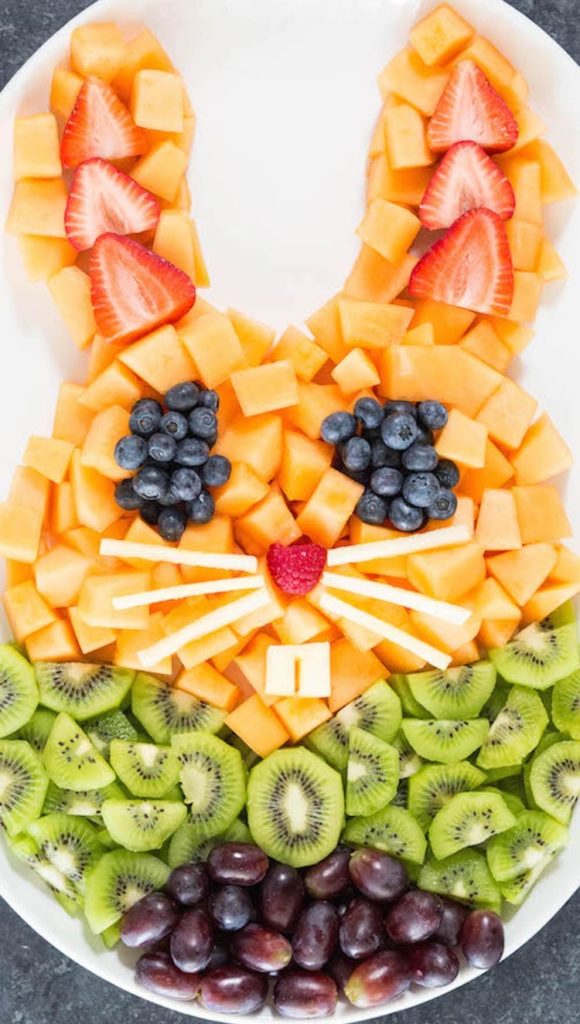 Easter Egg Brownies
To end this delicious list I decided to go with an easy and fun recipe. While i've tried a few different brownie combinations, I have to say this one from Emily Enchanted Comfort Food and Cocktails seems like it was meant to be.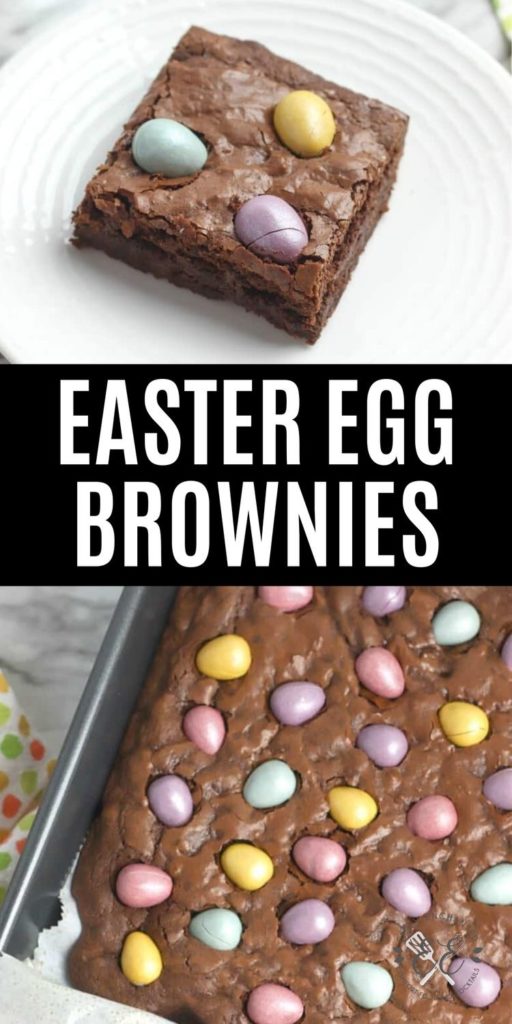 You can find these recipes
And more under my Spring Treat Board on Pinterest. Hit that follow button so you don't miss my newest finds!