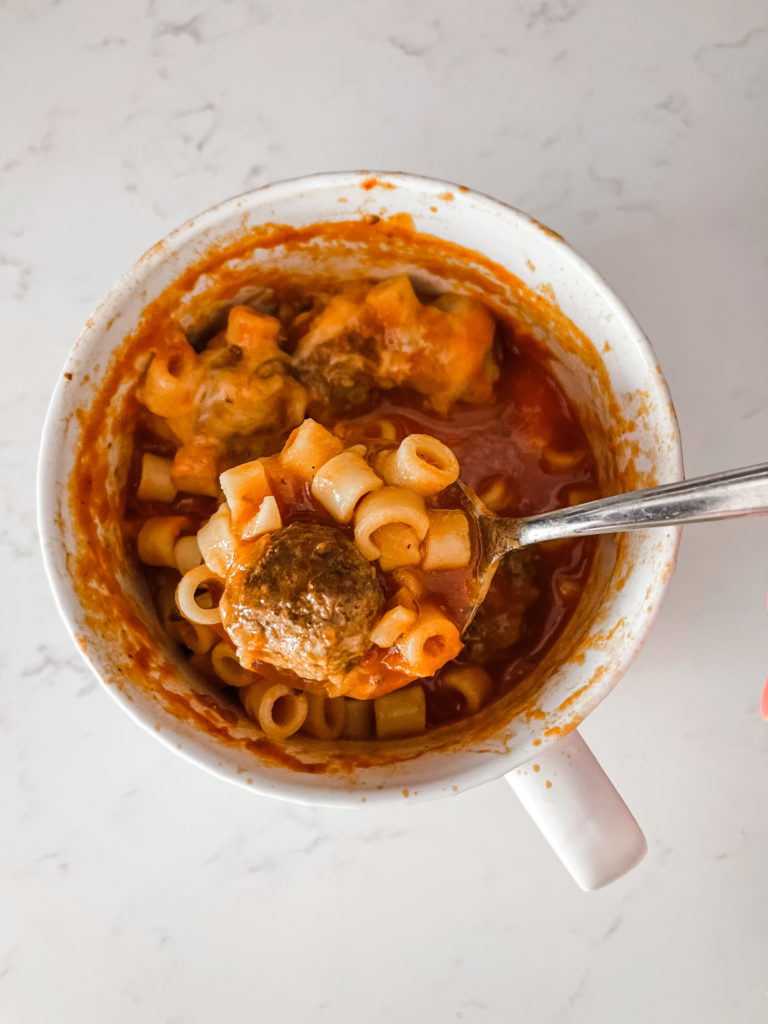 I'm going to be completely honest, this heavenly
meal was made by mistake but it is one of the best
mistakes I've ever made.
I started off with an Meals Meatball Soup recipe
and being the tomato lover that I am I decided to
see what would happen if I added all of the can of
tomatoes and some noodles and tada.
The second most important thing to know about
this recipe is that the leftovers are almost better
than the day of and here's why.
Your first day you'll get a nice thin sauce that taste
like a delicious Italian soup and the next time to go
to reheat you get the magic. By the second day the
noddles will have soaked up some of the sauce and
it will have thicken giving you a slightly thicker
tomato soup sauce.
The last thing to know is that the cheese seals the
deal. So don't skip it! Now let's make it.
Ingredients
1 large egg, lightly beaten
28 oz whole peeled tomatoes, crushed
5 cups low-sodium chicken broth
6 Tbsp freshly grated Parmesan cheese
1 ½ cup of Ditalini Noodles
Instructions

1. Combine sausage, beef, oregano, garlic powder, and egg; shape mixture into 1-inch meatballs.
2.Sauté onion in hot oil in a Dutch oven over medium-high heat until translucent. Remove from pot and set aside.
3.Add meatballs and brown on each side.
4.Stir in sautéed onion, tomatoes, broth, water and ditalini; bring to a boil. Reduce heat to medium; cover and simmer 15 minutes. Sprinkle each serving with cheese before serving.
For more delish meals make sure to check out what the other GalPals have made!