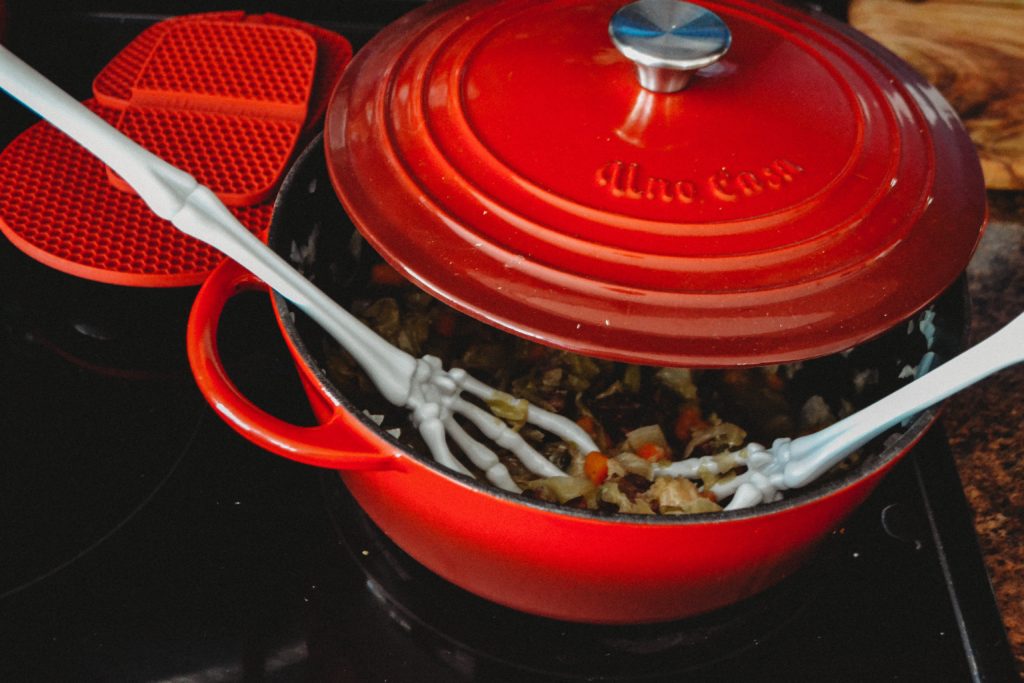 Have you been looking for that fan favorite one pot meal? You've come to the right place. I'll be honest I wasn't sure how my family was going to like it because they aren't real cabbage fans but they took one bite and were asking for more!
Here's what you need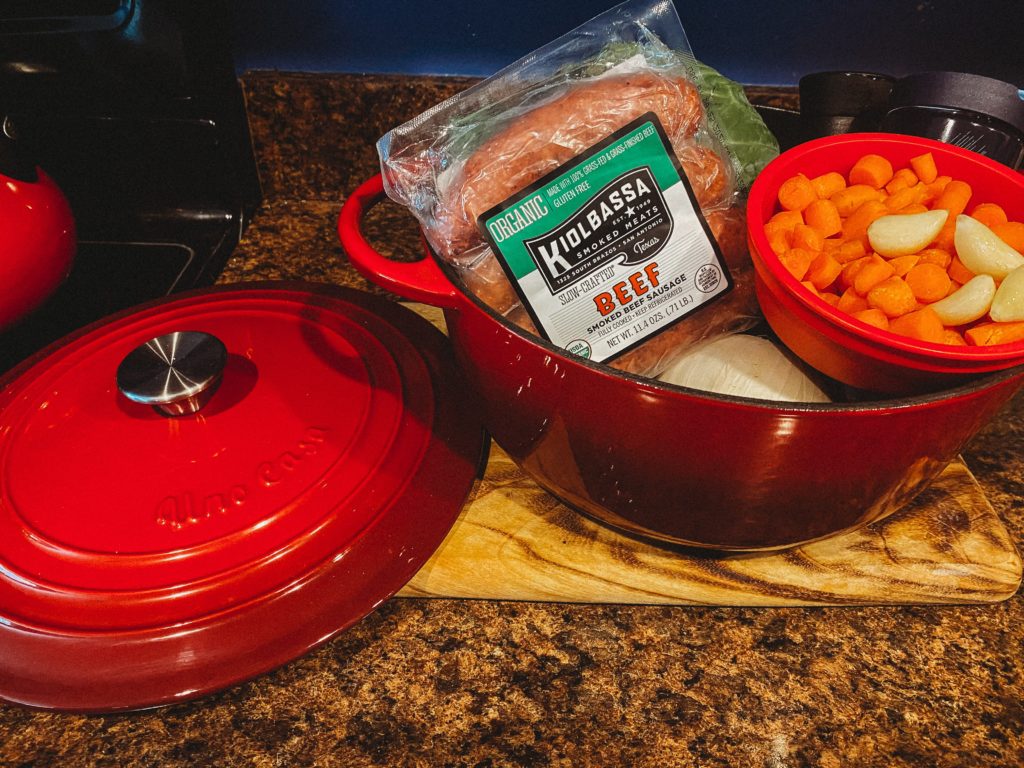 UnoCasa 6qt Dutch Oven
1lb of Kiolbassa all beef sausage
1 onion
4-5 sliced carrots or 1 carrot bag chopped
2-3 mined garlic
2 tbsp on butter
2 cups of milk
Salt and better to taste
Here's what you do
This has to be one of the easiest meals I've made to date so I know you'll love this recipe too!
Add butter to pan and allow to melt
Sauté onions and garlic until translucent, about 10 minutes
Add sausage and sauté until browned, 5-10 minutes
Add water and cabbage, stir until well missed
Add carrots
Close the lid and cook for an additional 15-20 minutes until vegetables are to your preferred texture
That's all! Served warm and enjoy.
30 minutes or less blogger blog round up blog train Butterfly party christmas cooking craft crafting cricut dessert DIY Dollar tree fall family family fun family time family vaction florida freebie free printable gift gift guide gifts grandmas cooking Halloween home decor homemade keto Kids Crafts lifestyle low carb motherhood Orlando printables project quarantine recipes school spring staycation summer teacher gifts valentines yarn