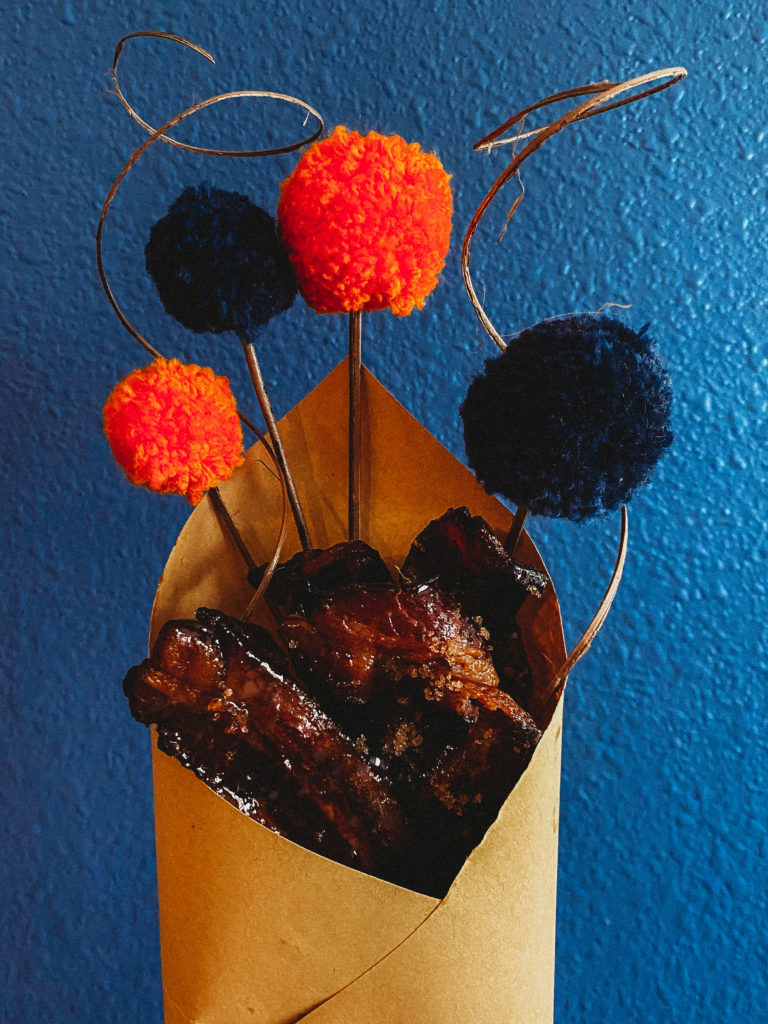 Three thing I love- Bacon, PomPoms, and the Florida Gators. We're a few weeks away from my favorite time of the year and we are starting to prep and I am starting with my favorite football keto snacks. Candied keto bacon is perfect for at home or on the go to share with others. You can get that sweet and salty, even a little spicy if you like that like me.
My favorite part about this recipe is that it's so easy! And if your a veteran keto lifestyler like me then you probably have everything you need already at home.
Here's what you need:
Cast Iron Skillet
Small and medium bowl
5 Slices of thick bacon
¼ Cup of Brown Swerve Natural Sweetener
4 Tablespoons of butter
1/4 Teaspoon of red pepper or more to taste
Dash of. Salt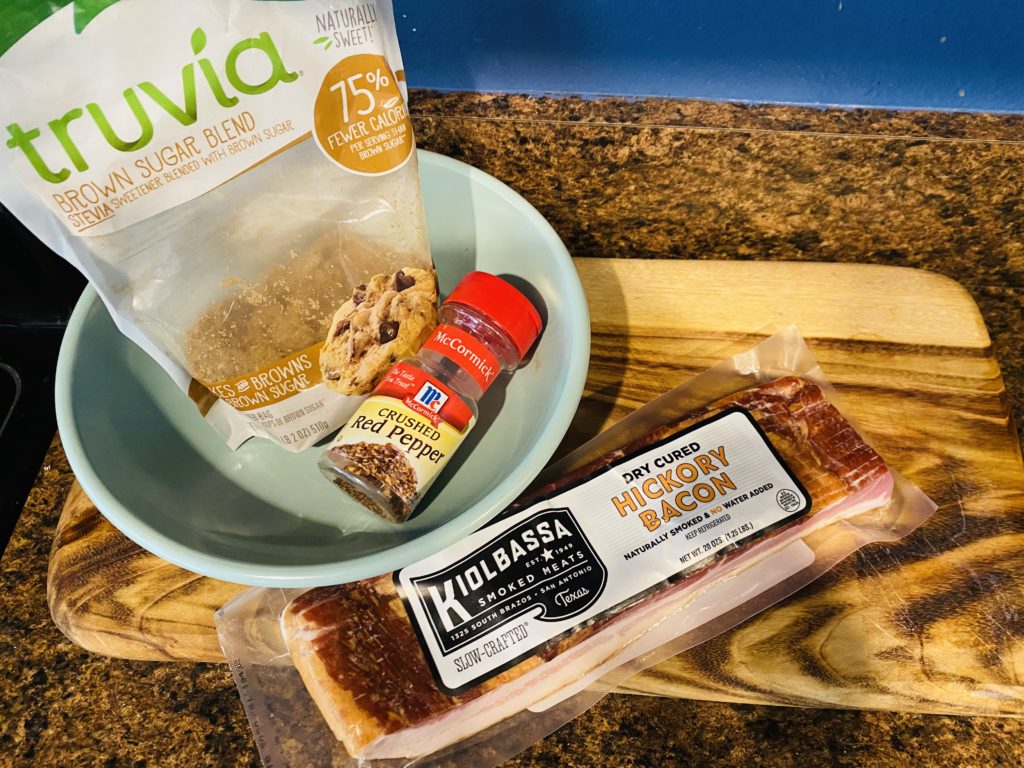 Here's what you do:
Preheat your oven to 400 degrees
Melt your butter in a microwave safe dish
Mix your sugar, red pepper and salt in a medium sized bowl
Dip your bacon in the melted butter and coat both sides
Dip the butter coated bacon in the sugar mix coating both sides
Place the bacon in the cast iron
Repeat until all 5 bacon are ready
Add a dash of red pepper if you are looking for more of a kick to your bite
Bake at 400 degrees for 20 minutes
When bacon is done lay on a cooling rack. You can enjoy once cooled or place cooled bacon in freezer for 5-10 minutes to harden sugar if needed. This has to be my favorite and I know once you have it it will be yours too! If you the candied keto bacon make sure to let me know how you liked it!
Candied Keto Bacon Recipe Card For You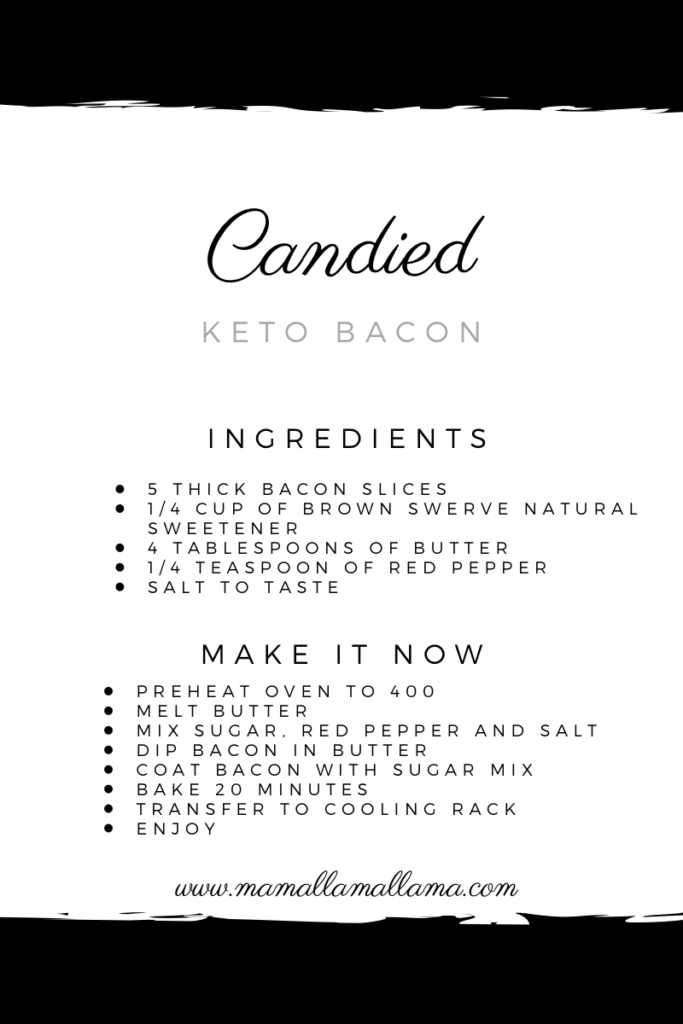 For some more fall recipes head on over to these accounts and see what they're sharing! You can check out our blogs if you'd like the recipes and we hope you enjoy!
@kaysdailyinsight // Kay's Daily Insight
@bekah_rae_ // Bekah Rae
@mamallama.llama // Mamallamallama On The Weekly
@bria.snyder // Bria Snyder
@nicolecareyco // Nicole Carey Co.
@stylesimpler // Style Simpler
@womenbloggersconnect #womenbloggerscreate
30 minutes or less blogger blog round up blog train Butterfly party christmas cooking craft crafting cricut dessert DIY Dollar tree fall family family fun family time family vaction florida freebie free printable gift gift guide gifts grandmas cooking Halloween home decor homemade keto Kids Crafts lifestyle low carb motherhood Orlando printables project quarantine recipes school spring staycation summer teacher gifts valentines yarn