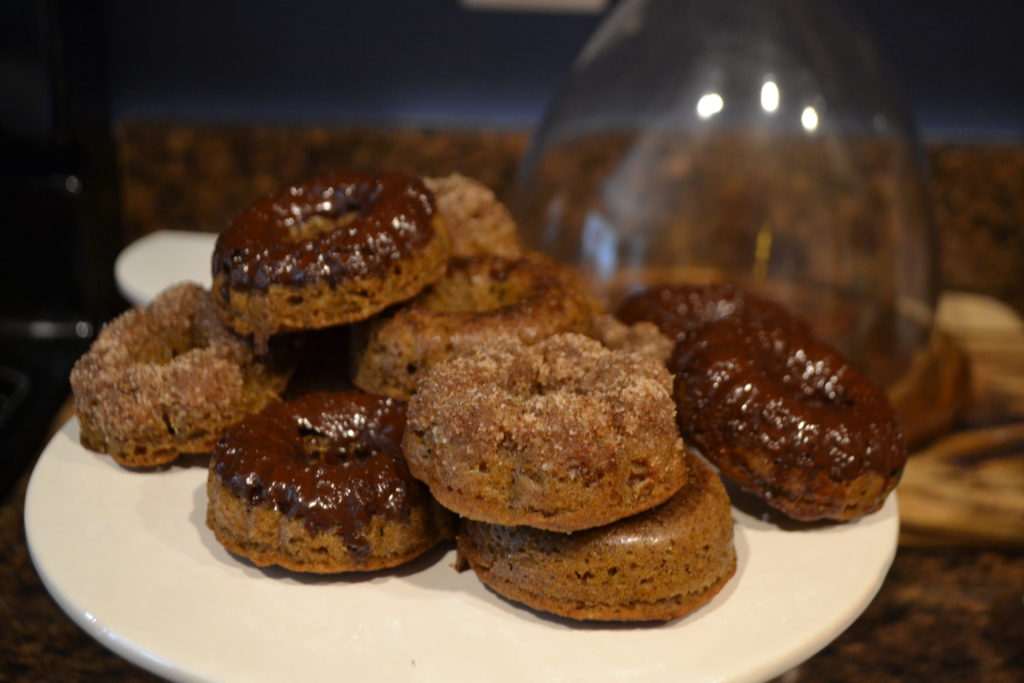 Fall is in the air and pumpkins everywhere. You might be full swing into Keto or just starting out and can't help but to crave that sweet treat- Pumpkin Donuts. With only 3g Net Carbs this is the perfect Keto Pumpkin Donut sweet treat to indulge in.
What you need to know, 
Depending on your baking needs you may or may not have most items on hand, but if you don't you should because they can be used in just about every recipe out there with a few alternatives here and there.
Here's what you need:
Donuts
1 Cup Almond Flour
1/4 cup Truvia brown sugar 
1/4 cup Swerve granular sugar 
1/4 cup pumpkin purée 
1/8 tsp Sea salt 
1/4 cup Unsalted butter 
1/2 tsp Vanilla extract 
2 tsp Baking powder 
1 tsp Cinnamon
1/4 cup Unsweetened almond milk 
2 large Egg
Cinnamon Topping
1/4 cup Truvia brown sugar 
1/4 cup Swerve granular sugar 
1 tsp Cinnamon
3 tbsp Butter 
Here's how you make it,
Heat your oven to 350 degrees. Either use a non stick pan or grease your pan prior to filling. I personally love these little donut silicone molds. You can get them here- Donut Molds
Once your butter is at room temperature add all of your wet Donut ingredients together, and then add your dry ingredients in another bowl. After you mix both add your dry mixing bowl to the wet bowl and mix until everything is well blended.
Fill your mold/pan ¾ of the way and bake for 20-30 minutes. If using a pan check donuts between 20-25 minutes.
While your donuts are baking mixed your dry topping ingredients.
When your donuts are done allow to cool to touch and then coat your donuts by dipping your donuts in the melted butter and then dry ingredients. Serve warm! 
Next head over to these accounts and see what they are making today!
Kayla: Blog Instagram 
Stephanie: BlogInstagram 
Nastaran: Blog Instagram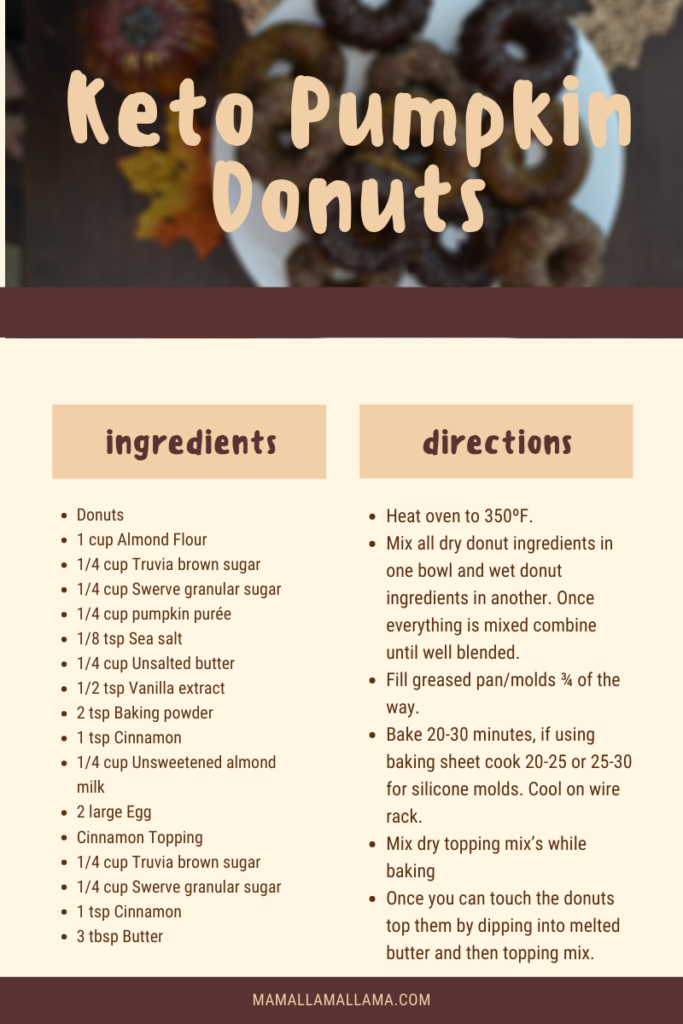 30 minutes or less blogger blog round up blog train Butterfly party christmas cooking craft crafting cricut dessert DIY Dollar tree fall family family fun family time family vaction florida freebie free printable gift gift guide gifts grandmas cooking Halloween home decor homemade keto Kids Crafts lifestyle low carb motherhood Orlando printables project quarantine recipes school spring staycation summer teacher gifts valentines yarn