Getting crafty with yarn
Have you ever given yarn a try? If you haven't and you've thought about it I'm telling you- DO IT! Something about choosing the colors, the patterns, the projects, its all so satisfying. So much that the kids love to join in and make pompoms with me. So if you haven't tried it or you're trying to master the pompom, you've come to the right place. Today I'm going to show you my newest project that I'm loving!- DIY Pumpkin Pompom
Let me first say this, I am not a master pompom maker lol. I like to think I am and I surely do try. But lets be honest I'm only a few weeks in to a new hobby that I love that I want to share it with you! I do have to say that there are a lot of ideas out there and different ways you can go about making a pompom, but I have found a spot on way. It's easy, it's fast and its dummy proof for the most part.
For todays blog to make the DIY pumpkin pompom I'll be using one of my favorite chunky yarns, Lion Brand. While they have a lot of choices out there they are one of my favorite for getting a soft easy to make pompom. Today I'll show you just how easy the pumpkin pompom is.
Here's what you need:
Scissors
Clover PomPom maker – size depends on how big you want it.
Thick/chunky yarn
Acrylic yarn that matches your thick yarn
Twine
Cinnamon stick
Here's what you do: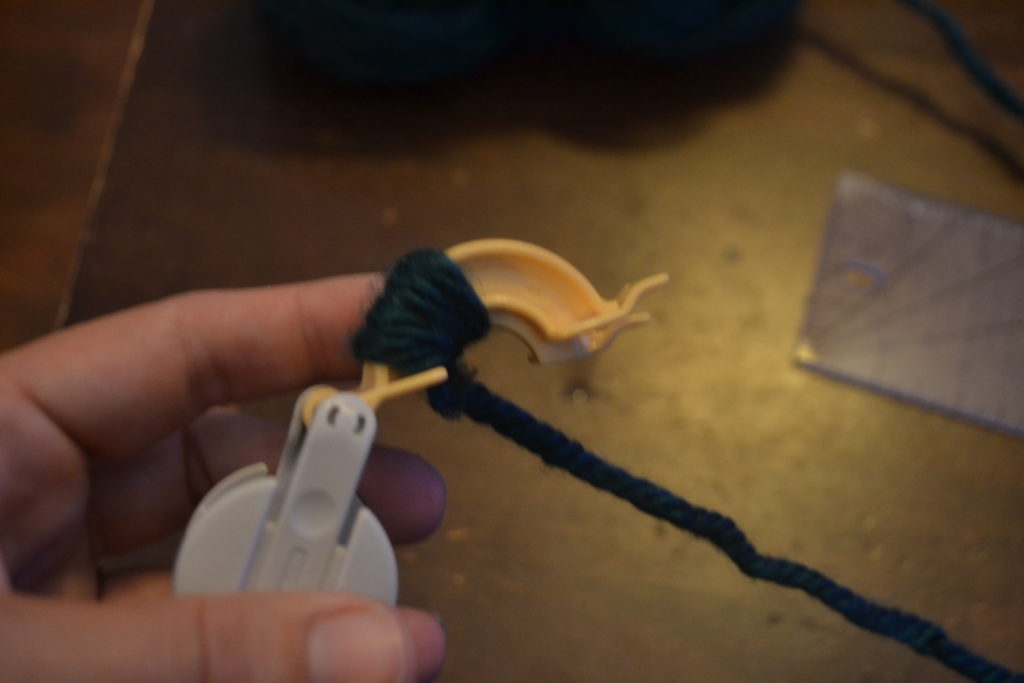 Start by wrapping your yarn at least 3 times around each side of the pom maker.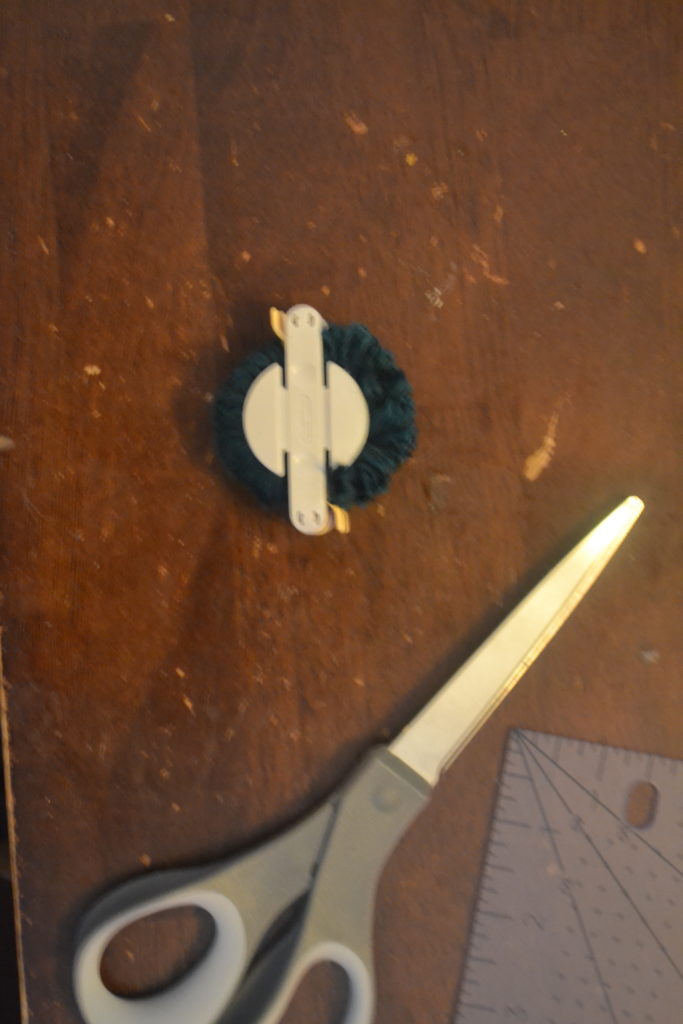 Once you have filled both sides cut down the center of the pom maker so form the pom.
Remove the pompom and trim around to form a circle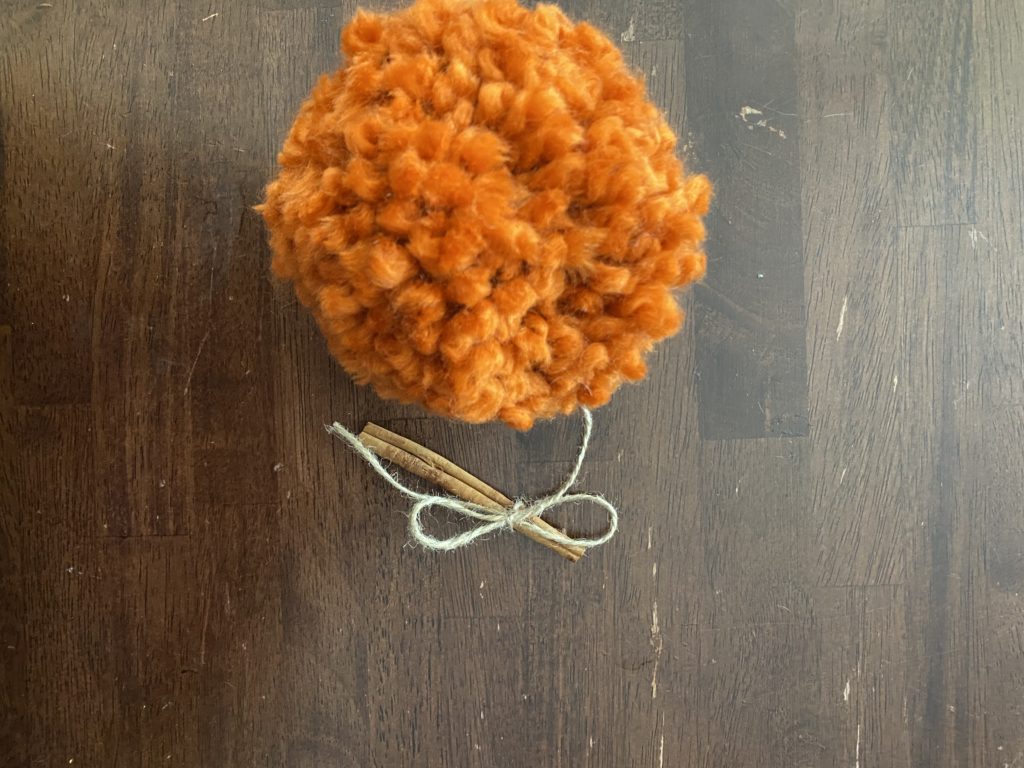 Tie a bow around your cinnamon stick and place in your pumpkin!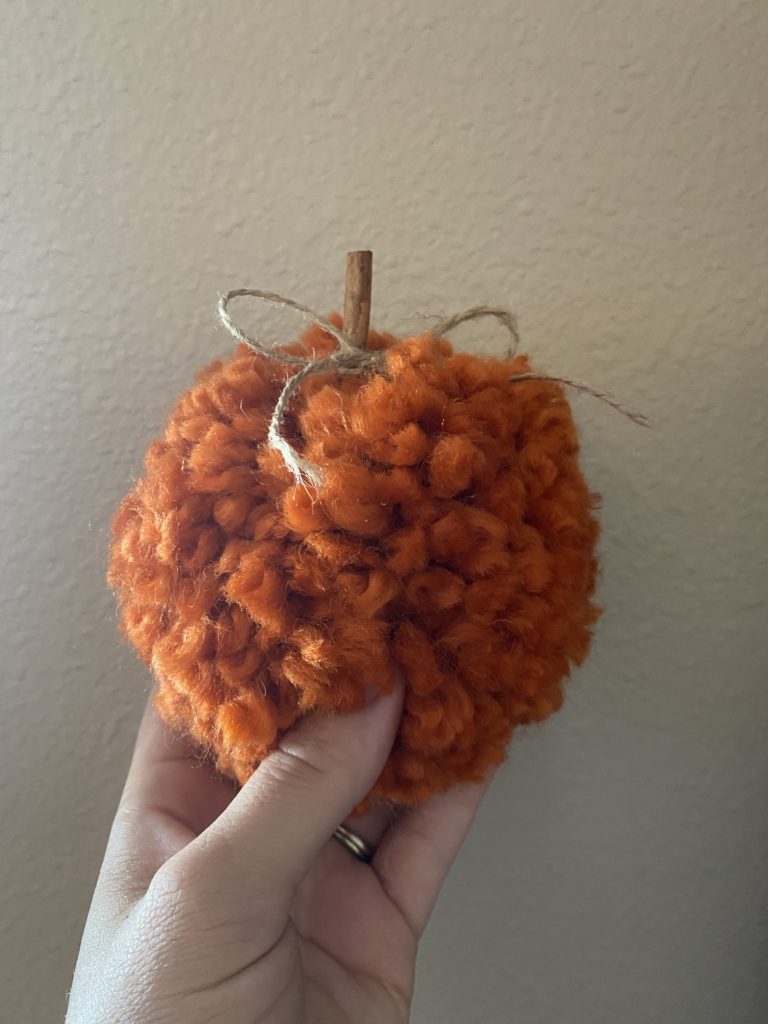 That's all! If you want you can put hot glue on the bottom of the cinnamon stick before place it in for a more permanent approach but for me I left it as is so when I go to back up the fall decor I can slide it right in don't have to worry about anything breaking.
I hope you guys enjoyed this blog and I'm sure I will have MANY more yarn crafts to come lol. Now that you've seen my fun fall decor head over to this accounts and check out what they've got going on.
30 minutes or less adventures blogger blog round up blog train christmas cooking craft crafting cricut dessert DIY Dollar tree fall family family fun family time family vaction florida freebie free printable gift gift guide gifts grandmas cooking Halloween home decor homemade keto Kids Crafts lifestyle low carb motherhood Orlando printables project quarantine recipes school spring staycation summer teacher gifts valentines yarn