Every kid loves to color, and every parent is always looking for a way to add a little bit of education in the mix. What I've found over the years is that the more that time goes on the good basic straight to the point coloring books seem to be going up in price and if you ask me that's crazy. I don't need a fancy cover with pages that are more than likely so busy that it doesn't get what I want to get across. I don't know about you but for Kadie because she's two our coloring time is more than just scribbles. It's a perfect time for me to teach her the colors and the items that you will typically find in that color.
So, I've made the first of many more to come free printable sets. The Basic Colors Printable's are just that. It's geared for those that want to work on primary and secondary colors and basic learning skills.
As soon as you can get a crayon into your tiny hands the better off you are with helping them with their hand coordination skills. Recently I've learned that I LOVE the Crayola Twistables and highly recommend that for all aged kids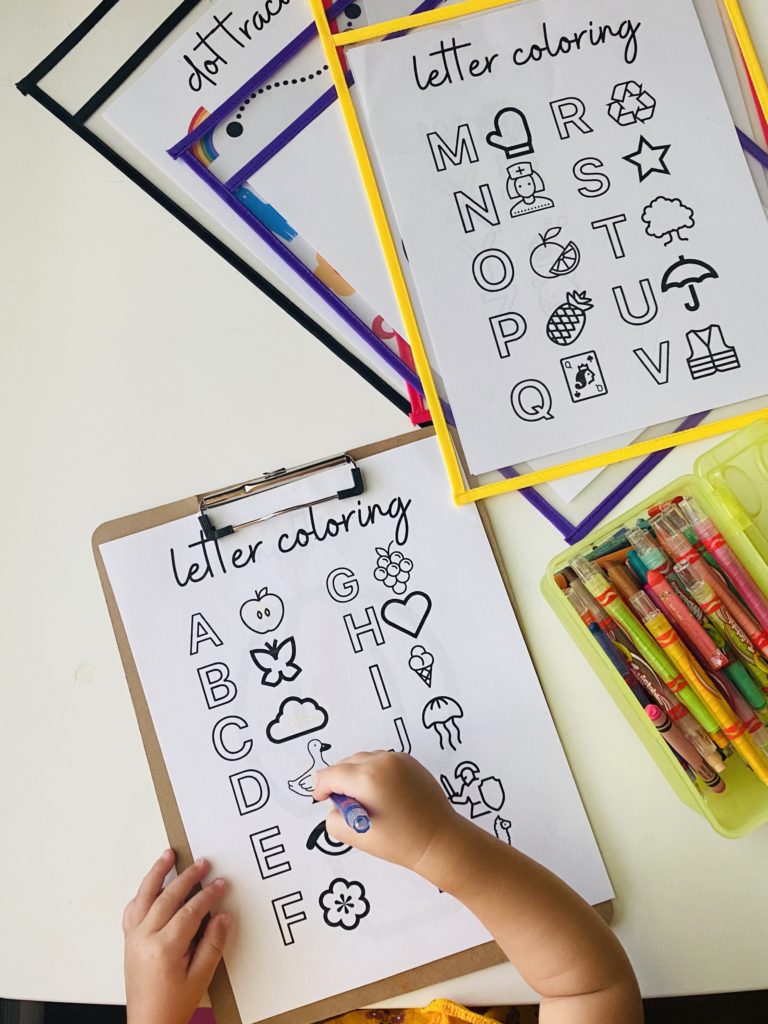 I also picked up these adorable Dry Erase Pockets that I love them for a few reasons, 1- Kadie can see what she can pick, 2- they are perfect for the letter tracing 3- they're just cute lol. So there's that.
Here's the downloadable packet!
As mentioned before this packet is geared primary and secondary colors for toddlers and preschools. I do plan to add addition sheets with holiday themes, aged from 2-6 and other fun activity so make sure to subscribe so you don't miss anything.
Here's what comes in this packet:
Letter Coloring
Letter and Shape Tracing
Primary and Secondary Coloring Sheets
Number Coloring/Counting
Dot Tracing
Here's the link to your FREE printables-
I really hope you enjoy the packet and make sure to subscribe so you don't miss any other fun free printables!
Once you're done downloading these sheets, head over to Kayla's blog and see what Printable's she has for you.
---
30 minutes or less blogger blog round up blog train Butterfly party christmas cooking craft crafting cricut dessert DIY Dollar tree fall family family fun family time family vaction florida freebie free printable gift gift guide gifts grandmas cooking Halloween home decor homemade keto Kids Crafts lifestyle low carb motherhood Orlando printables project quarantine recipes school spring staycation summer teacher gifts valentines yarn