Mother's Day is around the corner and what better way to show some love then handmade flower bouquet.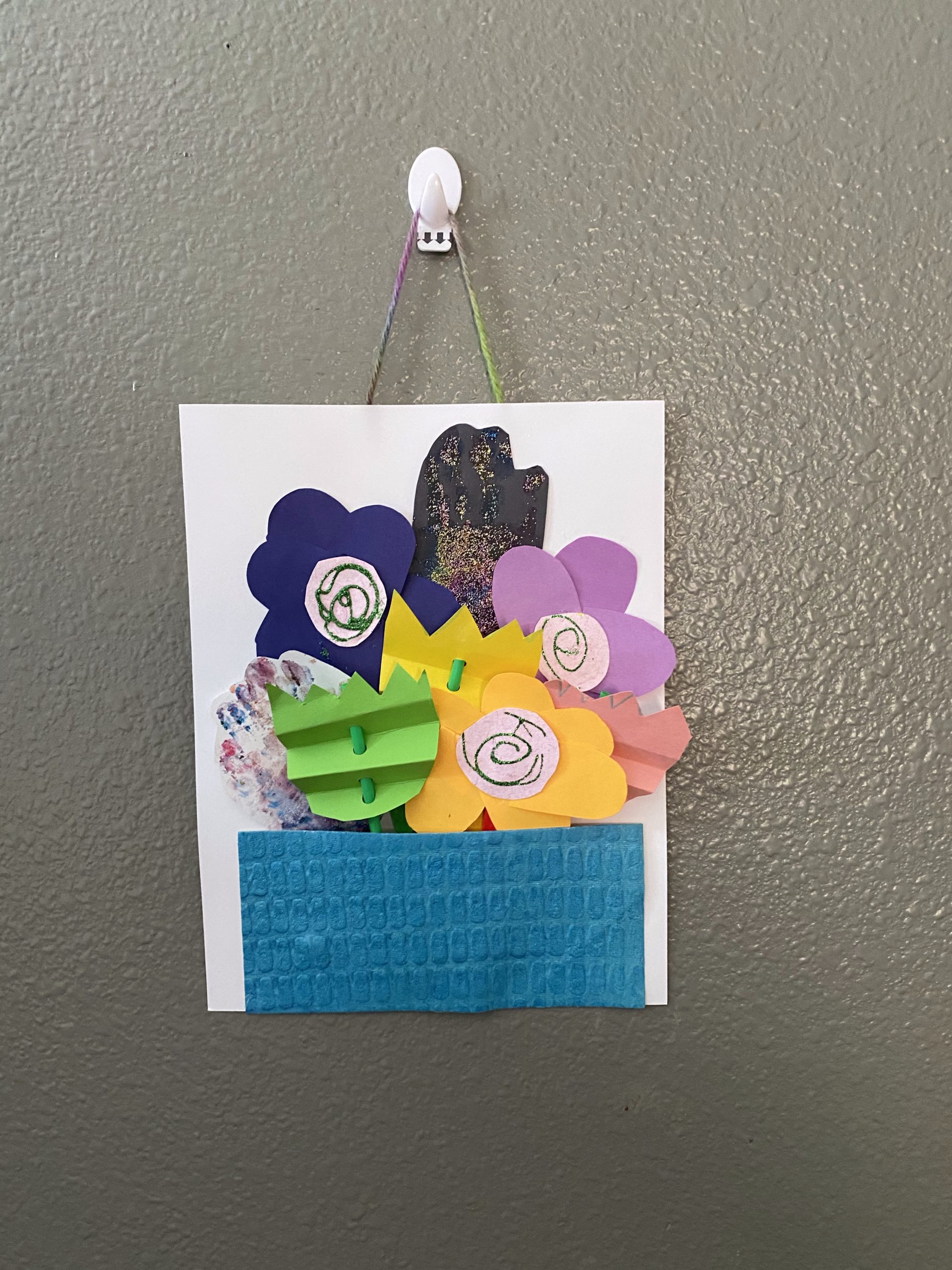 What you need:
Craft Popsicles
Crafter's Square paper pack 
Crafter's Square glitter glue
Paper Cup 
Dot markers
Hot glue gun  
Straws
Hold punch
Glitter plaint or any finger pant is fine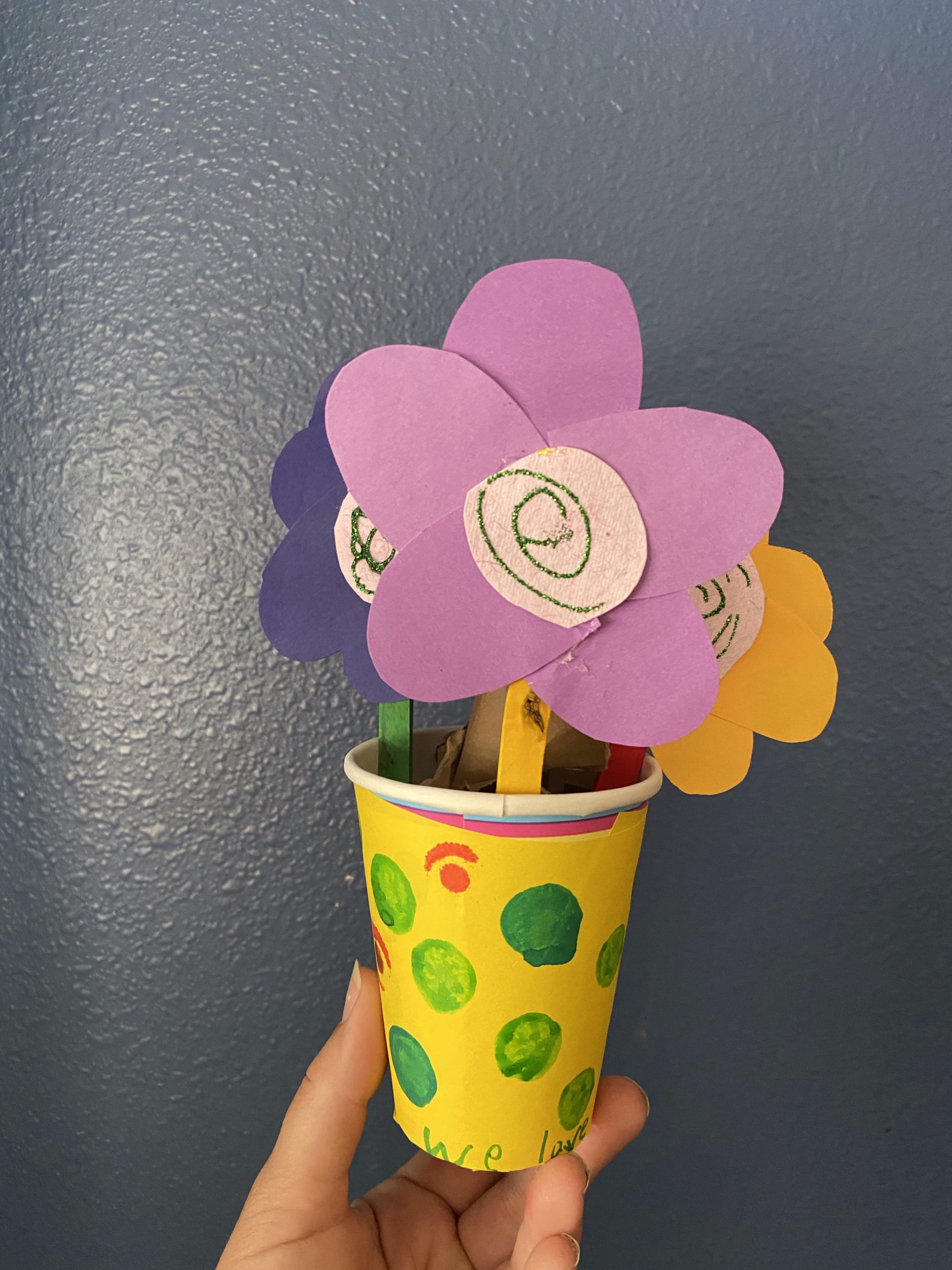 For your swirl flower you will want to make swirls on paper and let it dry. 
Once it is dried cut out center to be glued on flower pedals and popsicle stick.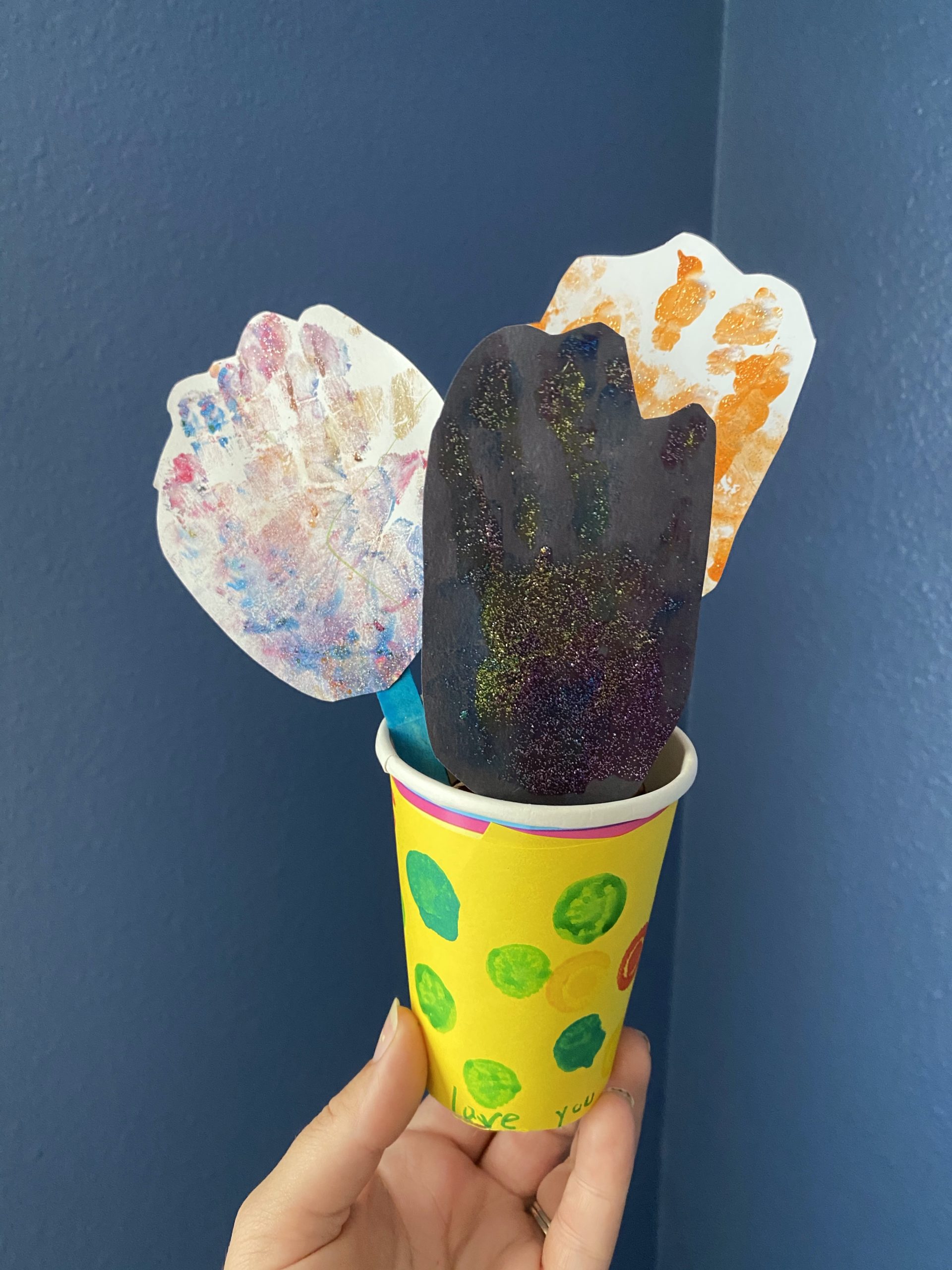 Either draw a tulip or have you kid draw and cut out the tulip. Fold the bottom twice to give it volume. 
Hold punch on each fold and place over straw.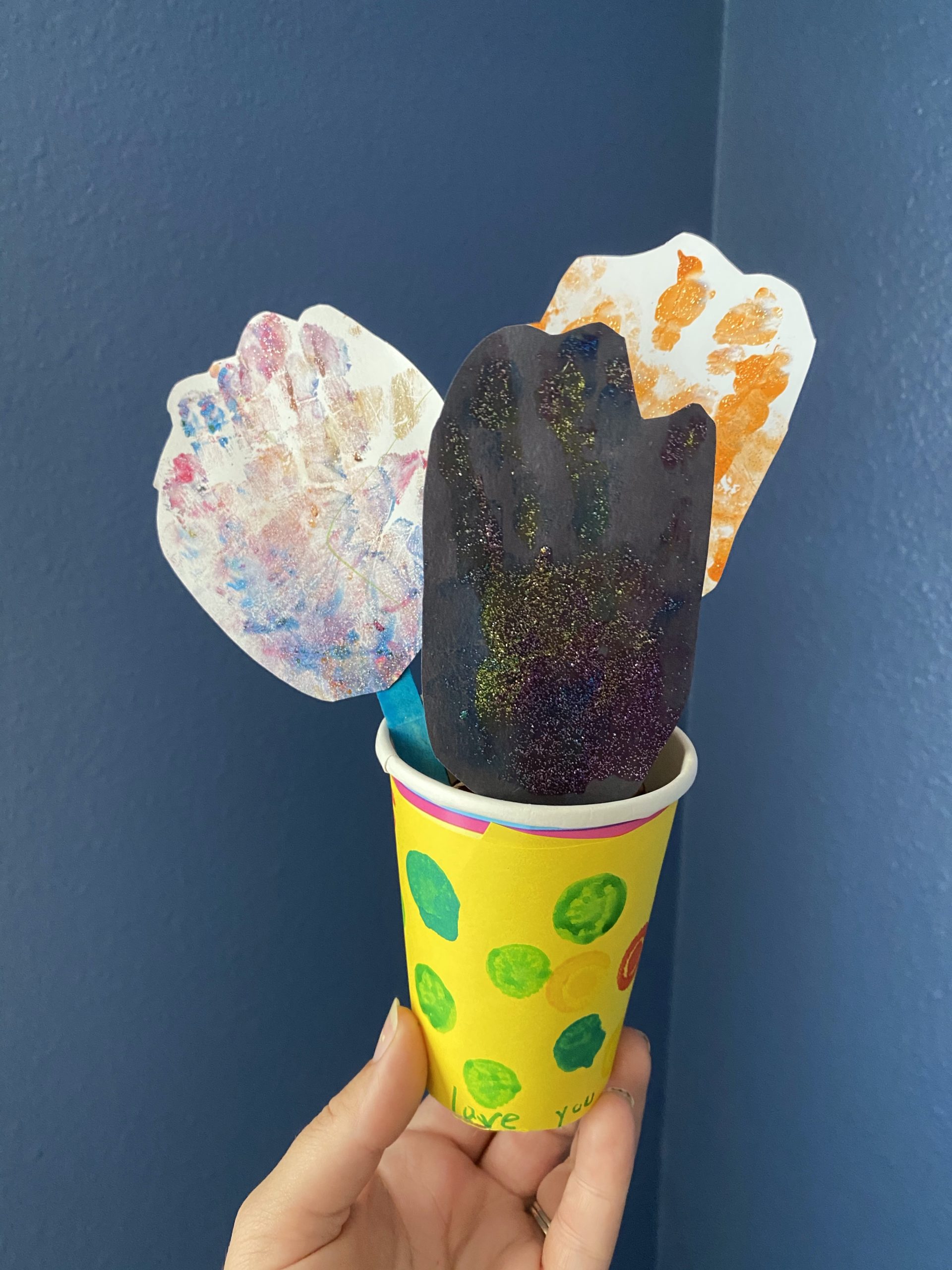 Make hand prints using either glitter or plain finger paint. 
Allow to dry and cut out hand. Glue on to stick and place in pot 
How to make flower pot 
Cut a sheet of paper to fit around your paper cup. 
Color with your dot marker 
Cut or tear brown sheets of paper to place in the "pot" for your dirt. 
How to make paper flower vase 
Cut yarn as long as you would like for it to hang. 
Place two dots of hot glue and place yarn onto glue. 
Place a paper over the hot glue to keep yarn in place
On the front of the paper glue the slides and bottom of your paper of choice 
Place flower stems into paper vase. 
For a staggered look like the example glue flowers higher on paper
Guess what! It's a blog train! A few GalPals have gotten together to share with you our favorite spring dollar store crafts.
Check out what my gals are up to,
Want to check out more spring crafts? Head over to Instagram and check out the hashtag #craftybloggerbabes.