Valentine's Day is just a few weeks away and rather you are gifting a sweet card to family, friends or children's classmates these fun DIY cards are perfect for you.
As we navigate through 2021 it seems as if covid-19 is still the focus and doesn't plan on going anywhere soon. Unfortunately that means a lot of things we are use to are not taking place. For us, our school isn't allowing Valentine's Day Cards to be exchanged- bummer I know- so instead we are going to gift them to friends, family and close by neighbors. After all time hasn't stop and if you ask me life shouldn't stop either.
Lollipop sleeves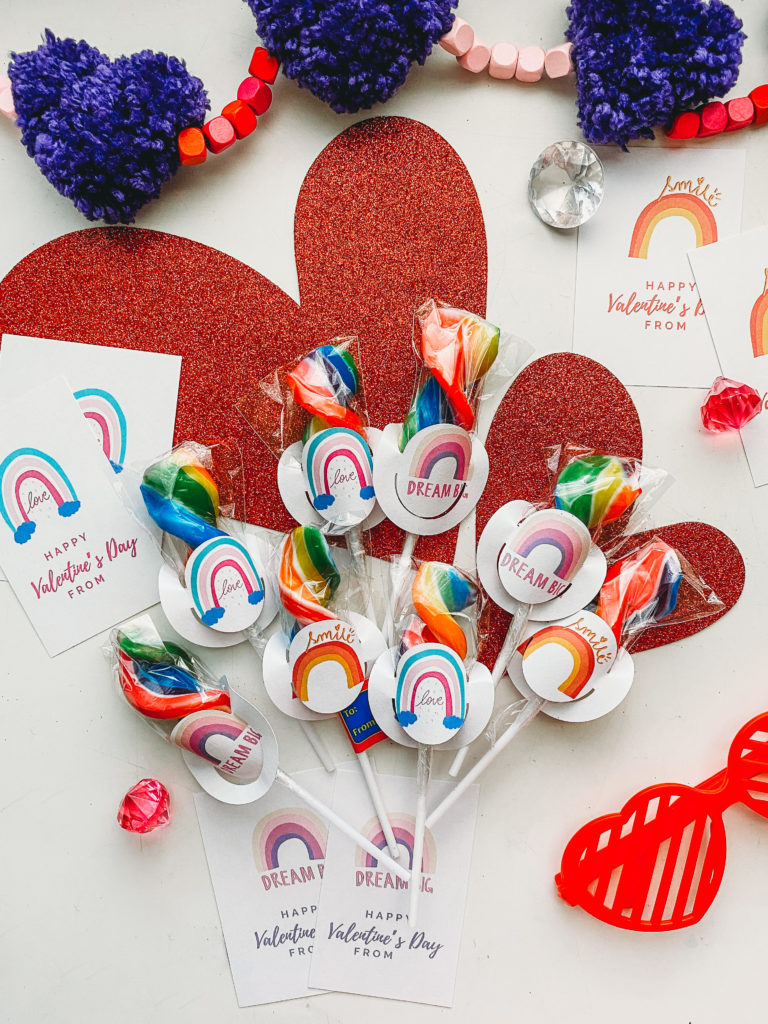 What you need:
Here's what you do:
Print the PDF file with your printer.
Place printed design on mat
Using Cricut Snap Mat align the circles to cut over the rainbows
Cut circles
Remove from mat & put on lollipop sticks
That's it! These are great to add to larger lollipops. If you are only placing on the stick you will want to make the slits smaller on the circles. 
---
Think that was fun?! Check out what a few other GalPals are up to with a Valentine's Day Card blog round up.
Nicole
https://www.Ourrobinsnest.net
Jessica
https://www.mamabearwooten.com
Lynsey
https://realmomemails.wixsite.com/website
Stephanie
https://www.Stylesimpler.com
30 minutes or less blogger blog round up blog train Butterfly party christmas cooking craft crafting cricut dessert DIY Dollar tree fall family family fun family time family vaction florida freebie free printable gift gift guide gifts grandmas cooking Halloween home decor homemade keto Kids Crafts lifestyle low carb motherhood Orlando printables project quarantine recipes school spring staycation summer teacher gifts valentines yarn