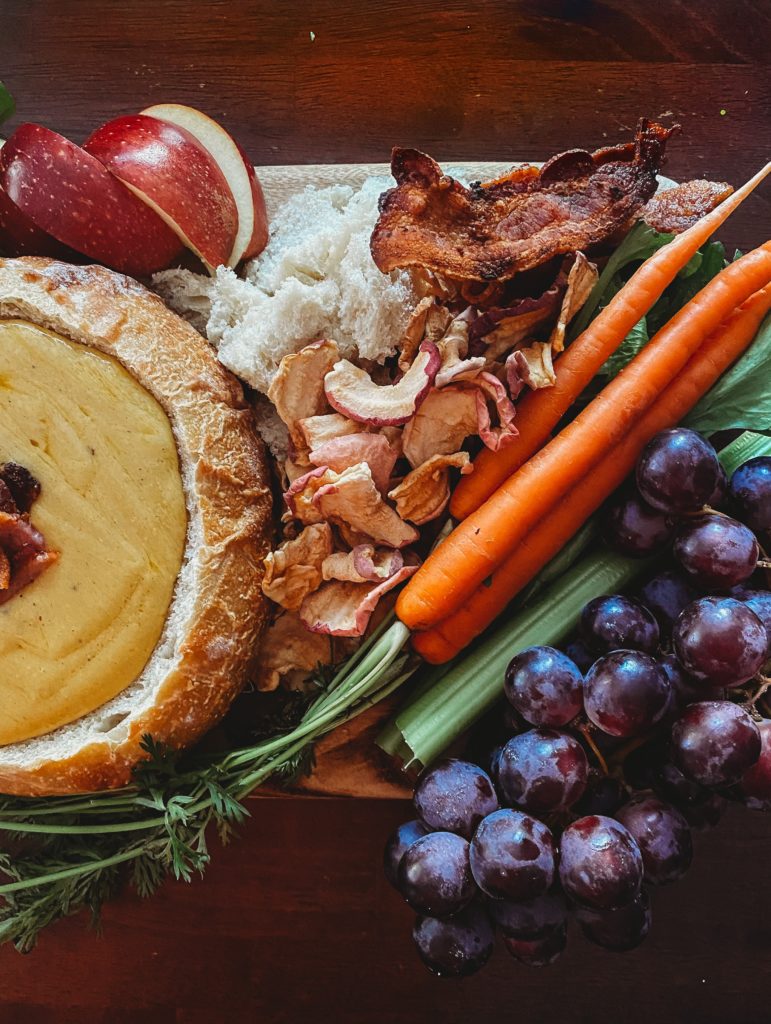 I am so excited to tell you just how easy this is! I've always wondered if I would be able to make my own cheese dip but after doing it I'm here to tell you that you can to. This recipe is for stove top so I am not sure if it'll work as a crockpot but if you do decide to give that a whirl make sure to let me know I'm curious to see how it would go. Let's get to it.
What you need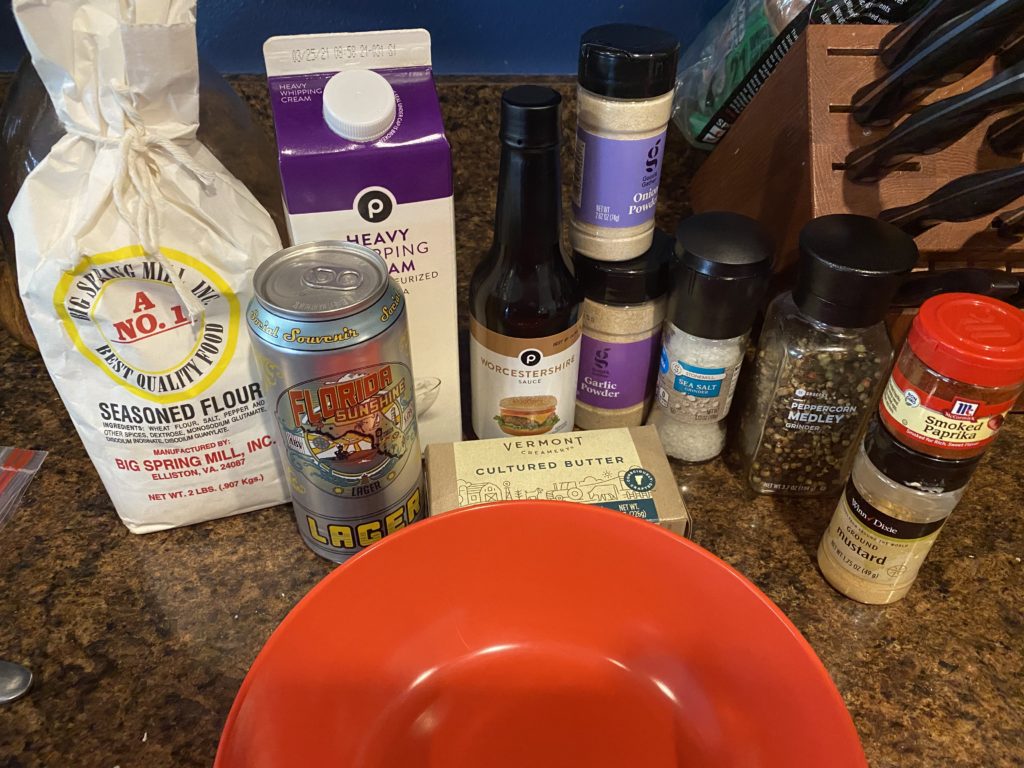 One 8 ounce block of Vermont sharp cheddar cheddar cheese
¼ teaspoon each of Ground mustard, sea salt, pepper, garlic powder, onion powder, smoked paprika
½ tablespoon of Westchester sauce
3 tablespoons of all purpose flower
3 tablespoons of butter
½ cup of Larger Beer
1 cup of heavy whipping cream (can substitute milk)
How you make it
Melt your butter in a sauce pan and whisk in the flour until fully blended.
Slowly add heavy whipping cream until fully blended
Add remaining of the spices & westchester sauce until mixed and sauce thickens. Slowly stir in cheese.
Tip: if you are shredding with an automatic shredder freeze the cheese just before to harden.
Serve warm and enjoy.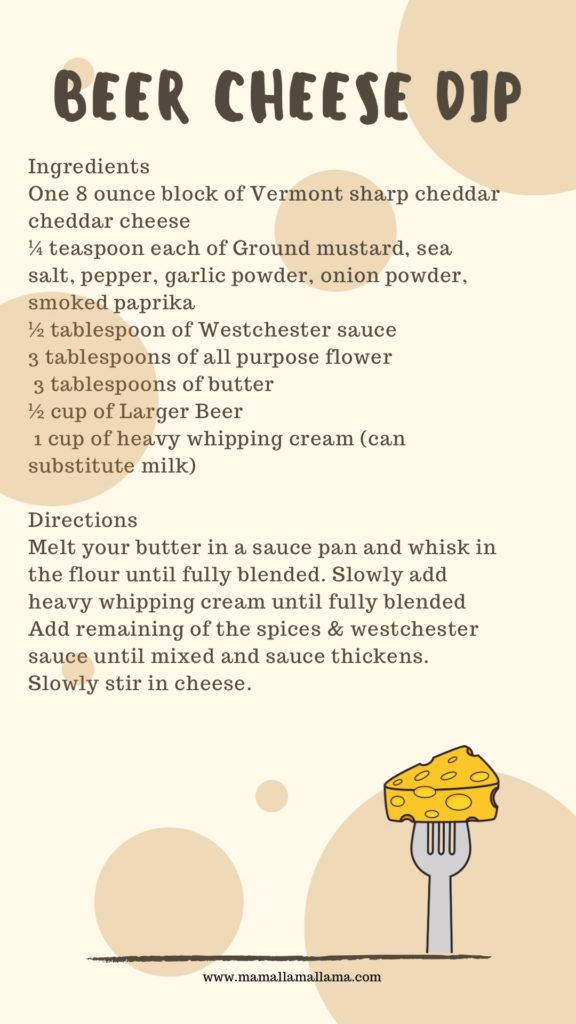 It's #NationalCheeseDay and what better way to celebrate then to share a few GalPals favorite recipes. Check our hashtag #galpalsbloggerbabes to see what fun were up to. Do you have a delicious cheesy recipe?Tag @galpals_bloggerbabes on your post and add #galpalsbloggerbabes in the caption to join and be featured with us Gals.

Https://Www.noturaveragemomof5.com
Https://www.Instagram.com/noturaveragemomof5.com
Http://www.Instagram.com/StylesimplerHttp://www.Stylesimpler.com

Https://www.Instagram.com/Kimmymanzo
Https://www.Kimmymanzo.com
Https://www.Instagram.com/alexisamomdotcom
Http://alexisamom.com
HTTPS://www.Instagram.com/Mamallama.llamaHTTPS://www.mamallamallama.com