Netflix Date Night Flicks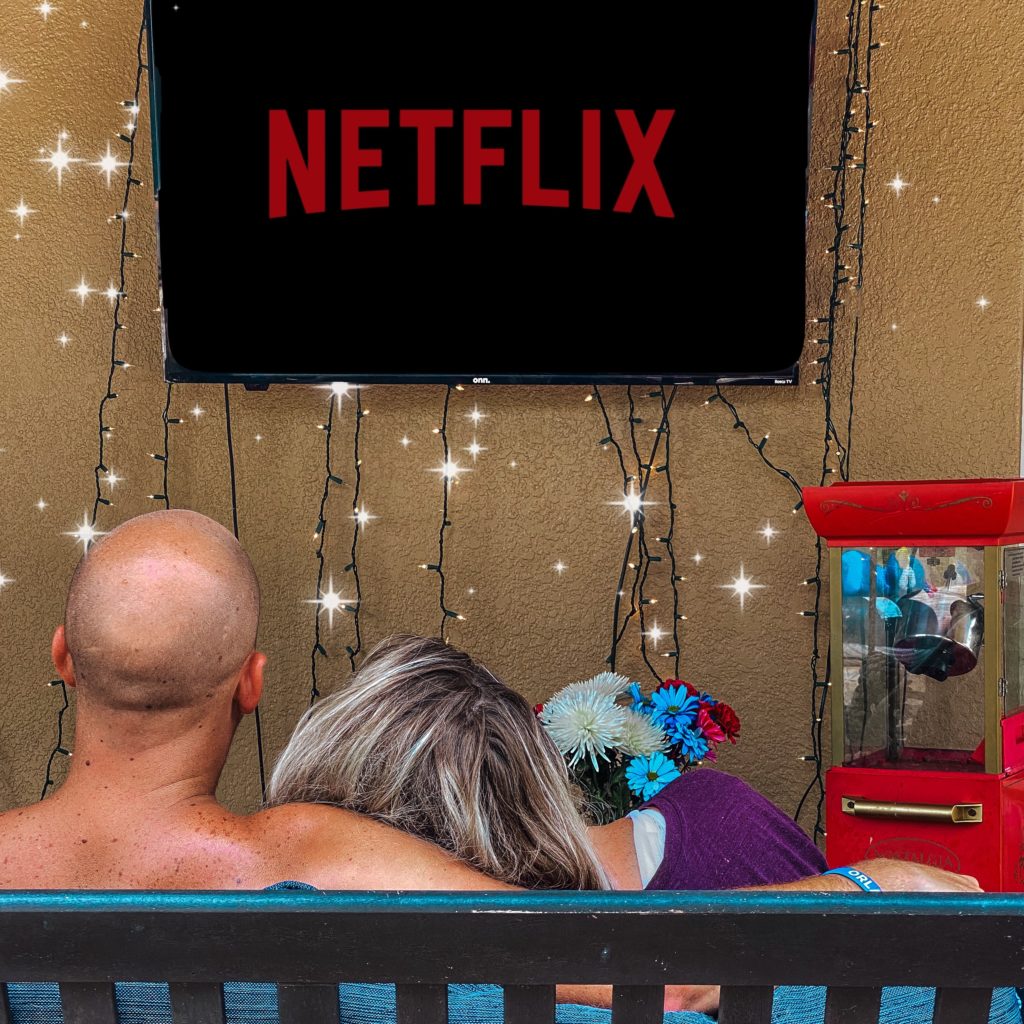 It's finally the weekend and you and your babe get to spend some time together. While it's fun to get out and hit the town for me my favorite date nights are at home once the kids go to bed. Like most couples you can plan a beautiful night together filled with your favorite snacks and tasty drinks and then you get stuck when you turn on the tube. Have no fear! I've put together some of my favorite Netflix flicks for the perfect Movie Night.
Comedy/ Romantic Flicks
While some of these are classics there is a few not mentioned on here. Recently Netflix partnered with Happy Gilmore Films (Adam Sandler) and they have been making some great movies! So if you run across one I highly recommend checking it out. I haven't found one that I don't like yet.
For this list, Murder Mystery and The Wrong Missy are my favorites currently. The Wrong Missy will have you laughing from start to finish while Murder Mystery is a newer funnier Clue. Of course the others are top notch picks – duh- so you obviously can't go wrong here.
Drama/ Action
For this list I will say that Uncut Gems is AMAZING and Driver, well don't watching gruesome movies that may not be for you. But if you like some crazy stuff that movie is off the chain.
If your looking for a thriller with a little truth behind it check out Zodic or Patriots Day. Patriots Day will definitely keep you on edge while you relive the Boston Bombings.
Keep it going with these series
You can also pull a Danielle and binge a few of these. I won't lie, I have watched 1 or 2 in one night. If you want to watch any of these Imposter is what you'll wanna choose. It keeps you guessing while never wanting to miss a beat. I can promise me you will thank me for that one.
As for the others, Supermarket Sweep is probably the coolest. It original aired in the 90's and google says they are going to be remaking the show. I don't know about you but I'm excited!
Now that you've seen my top Netflix Summer 2020 Flicks head over to these gals pages to complete your date night!