Anyone ready for a delicious easy to make keto dinner? This as to be one of my favorite meals to date and it was so easy! With something this good ready in under 30 minutes it's a sure win.
What you need: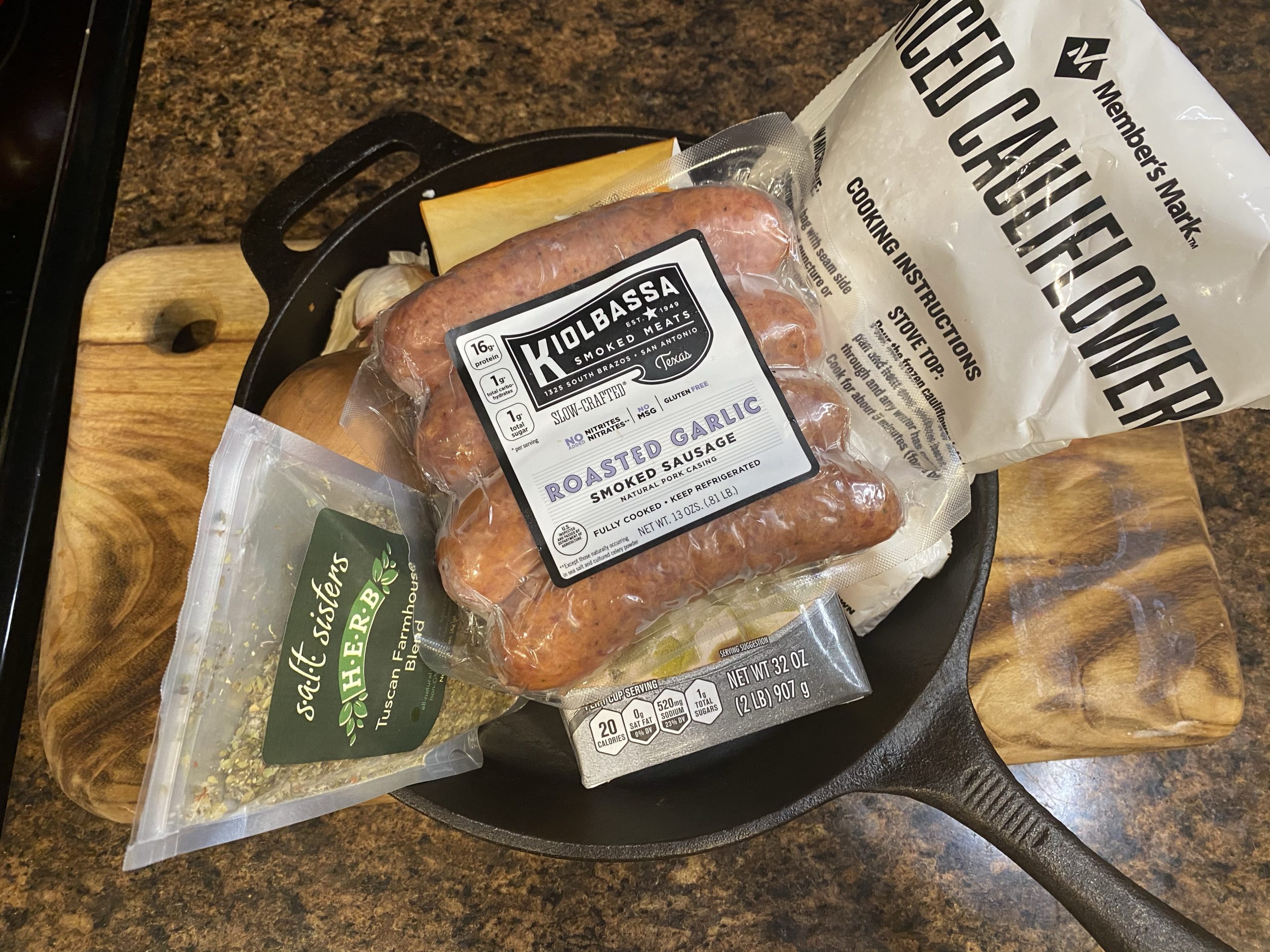 2 skillets
1 package of sausage, I used Kiolassa and OMG it's amazing!
1/4 cup Tuscan Blend herbs
¼ cup of grated Parmesan cheese
Salt & pepper to taste
1 Onion
Garlic to taste
½ cup of chicken broth
4 tablespoons of butter
12oz packer of frozen Cauliflower Rice
How to:
Begin by heating your skillets to medium heat. Once you can splash water in both and it sizzle away it ready.
While you are waiting for it to heat you will want to slice your sausage and onions and dice your garlic.
Pour frozen cauliflower rice into one pan and turn to medium low. Stir frequently to prevent from burning.
Sauté sausage until they are golden on each side. It should take about 15 minutes to complete the sauce. Once done remove from pan and set aside sausage and cover until ready to add at the end.
Next you are going to add the butter, onions and garlic to the open pan and sauté until translucent. This is another 10-15 minutes.
While you are stirring the onions and garlic add the remaining ingredients to the rice and turn on low. Pour the broth, herb mix, salt and pepper -I used 1 tbsp of and each for mine just for a reference. Add cheese and stir. Let your rice mix for about 10 minutes in low.
Once your garlic and onions are done add to rice and mix them up. Add sausage and enjoy!
This low carb keto friendly meal is perfect for that savory home style cooking you might be missing.
Check out these this delicious cookies for a sweet treat after dinner! Keto Cookies