This post is sponsored by the Storm Basics promotion at Publix. The opinions and text are all mine.
It's that time of the year when the storms are coming and before you know it they're here. So many of us always think that we are ready when in actuality there are always a few things that we tend to forget. So I am here to let you know about a few of my favorite storm prep essentials to get us through the season with the Storm Basics promotion at Publix happening now. These items are perfect for stocking up on, everyday use, and come in handy before, during, and after a storm that may hit near you. Here's a peek into my bag from my most recent Storm Basics promotion run.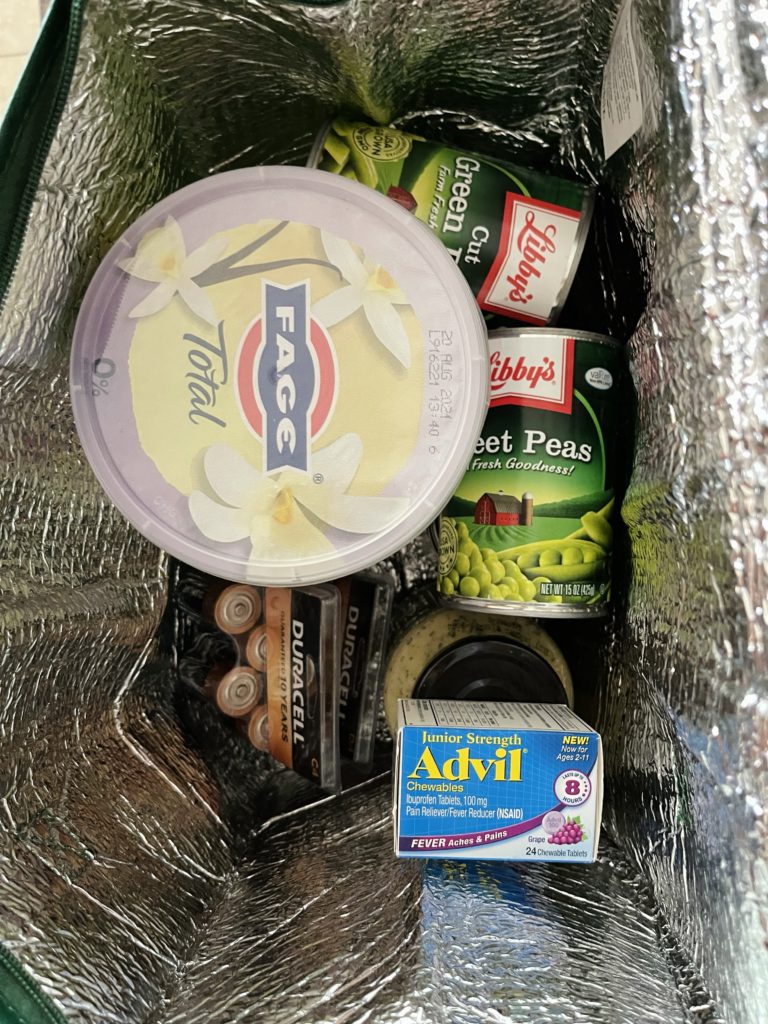 All of my favorite items can be found when visiting Publix.com or in store. Look for the Extra Savings flyer in the kiosk at the store's entrance. If they happen to be all out, don't worry. Head to the customer service desk and ask them for a flyer. I've chosen select items that I find essential, so be sure to check out the complete list of product savings included in the Storm Basics promotion starting 8/14/2021 through 8/27/21 at Publix.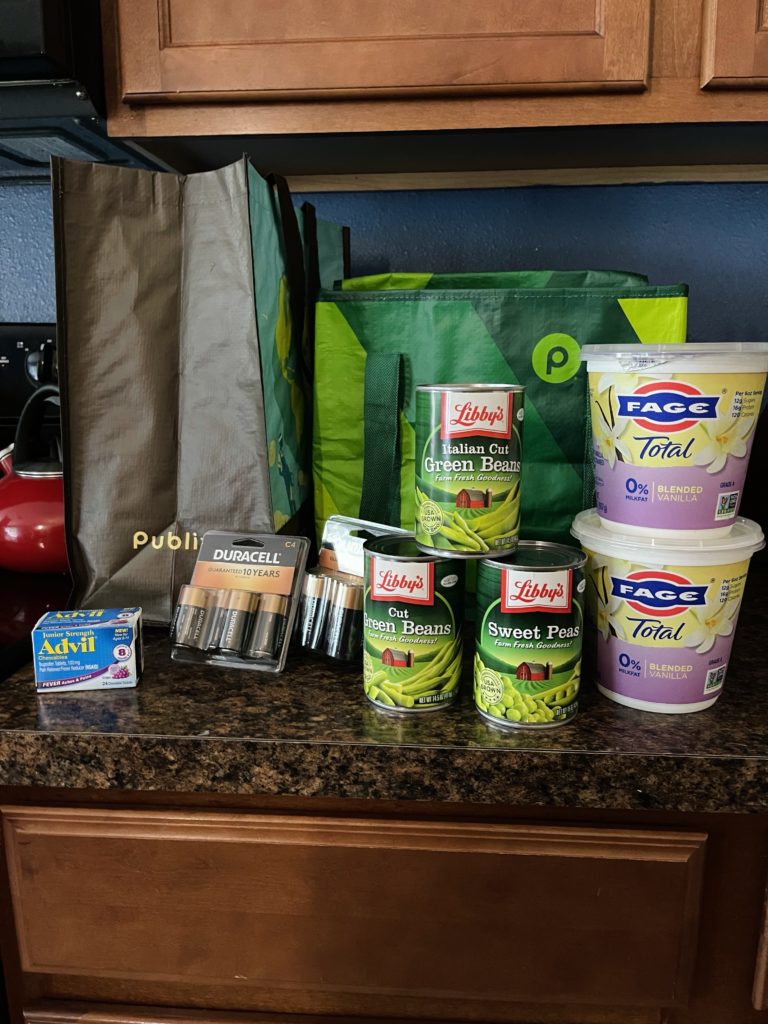 First and foremost,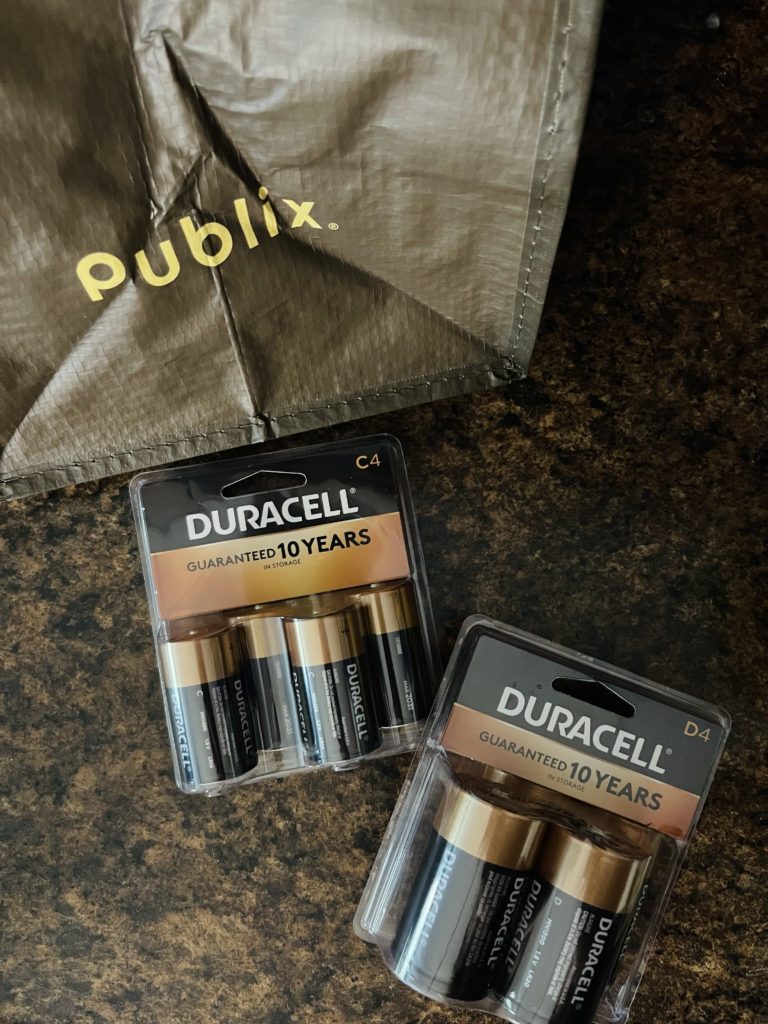 The number one thing I always make sure to have on hand is batteries. Typically, I like to have a few of each AAA, AA, C and D because they will cover most electric items, I might need such as flashlights, battery-powered lights, powered doors, and more. Publix currently is running $4 off any 2 Duracell Batteries 6-24 pk. If there is one brand that has been trusted for years, it is Duracell!
Secondly,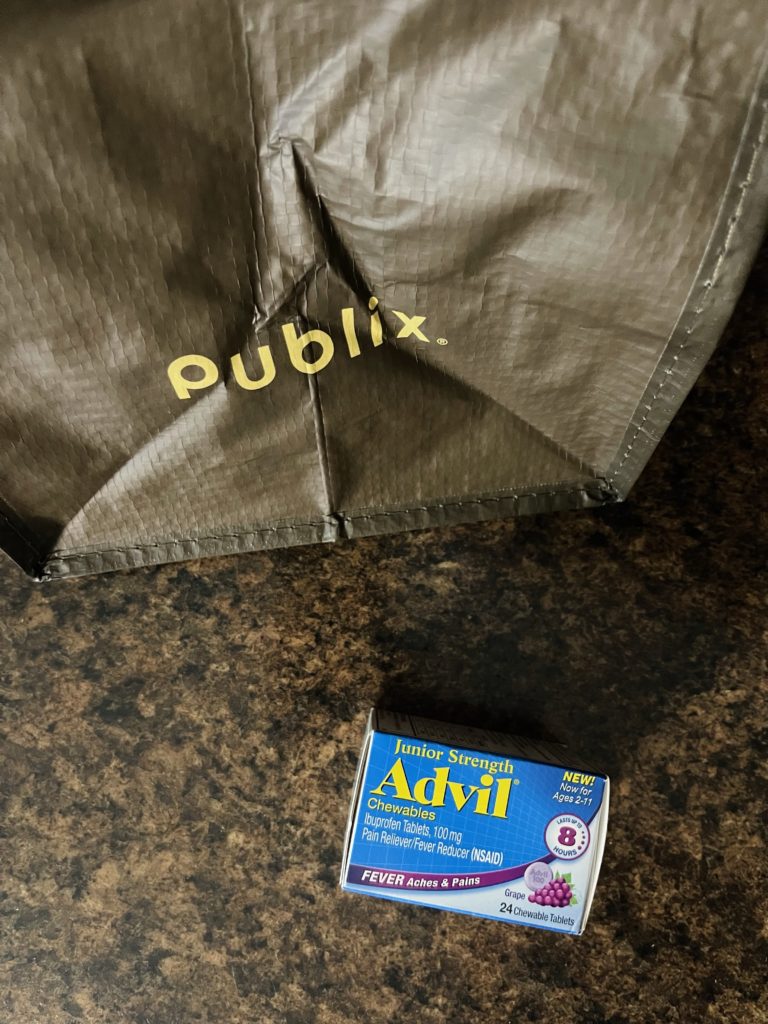 Because I have experienced the typical storm to some of the more dangerous hurricanes, I've learned that when the winds pick up the stores close down. Knowing this has prepared me to think about the things you wouldn't normally think of. Having children's Advil is one of those things some don't think about. But after a few days without power, things can happen. For example, headaches from the heat or sheer accidents because it may not be as bright as it normally is. Given the circumstances that can happen, having Children's Advil is important on my list. Right now, you can save $2 off with the MFR Digital Coupon Any 1 Children's or Infants' Advil 1-4-oz or 24-ct.
My third must-have,
Is Libby's Vegetables. Their farm-fresh delicious vegetables are great for the entire family and with a deal as good as $.88 per can it's the perfect time to stock up for the nights when you may or may not have power.
You may not know this, but when the power goes out one thing you can turn to eat is canned vegetables. Because they are fully cooked it's safe to eat. Not only can you eat them out of the can, but if you have a gas grill these cans are the perfect size for heating up for makeshift meals. ​
My last favorite,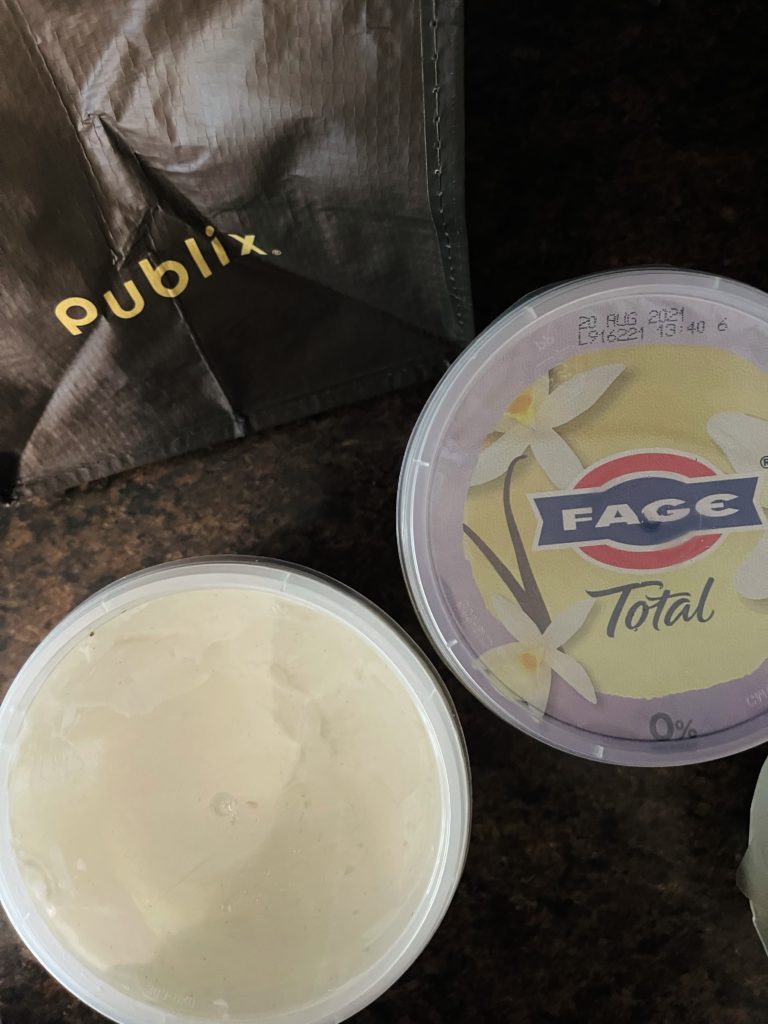 Item is Fage Greek Yogurt. There are few things that we always keep stocked in the fridge and this is one of them. Greek yogurt is one of my kids' favorites and mine as well. We love to eat it plain, mixed with fruit, a Sunday morning oat parfait, and I even love to bake with it. If you haven't tried yogurt muffins you are missing out! With prices like 2 for $10 Fage Greek Yogurt 32-35.3-oz, you have plenty of opportunities to try something new!
I know that during hurricane season it can seem unsettling not knowing what is going to happen and when. I also know that if you prepare for you and your family ahead of time it can make for a smoother time.
Because a hurricane can hit at any point in time, instead of waiting until the last minute, make sure to check out the Storm Basics promotion at Publix and save today.