This post is sponsored by Sedano's. The opinions and text are all mine.
Can you believe Christmas is right around the corner?! Oh how the time has flown by this year. Now that the Christmas season is upon us, I know parents are wondering everywhere what Santa will be doing this year. Luckily for you I have not only seen him, but the girls have talked to him, and it was right from our own home!
Although the last year wasn't what we expected we have learned to navigate in our communities around us and this year we have found a way to keep the magic alive. Whether you are one toventure out and carry on or stay home during the past year, there is one thing I know for sure, Christmas this year will look a little different from years past. As we all prepare for the holiday season there are more ways to bring the magic into your home than ever before. That is why I am so excited to share with you our Sedano's Santa Celebration.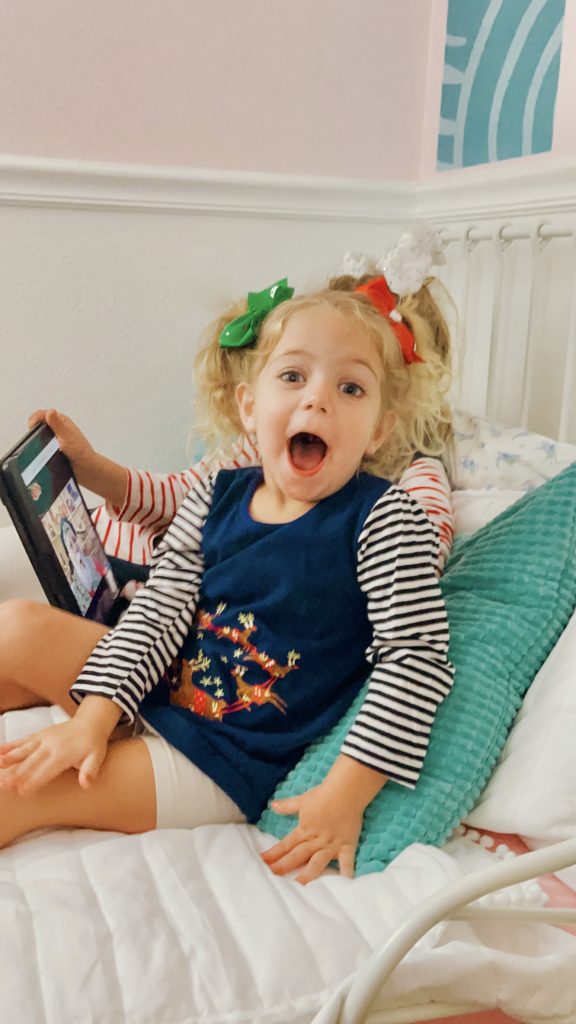 Sedano's Santa Celebration is a great way to keep the Christmas magic alive but have the convenience of being in your own home. I can remember throughout the years when the boys were growing up, the line started to become overwhelming and overcrowded. By the time we got to the front of the line they were ready to be home. If you have ever had to wait in a line for more than ten minutes with toddlers, then you know exactly what I'm talking about lol. The entire time the kids are complaining, rolling on the ground, reaching for snacks that you know will end up on their shirt before you make it to Santa. The entire line waiting is an experience itself. So, for the girls we've started to veer away from the long lines and that's why we love Sedano's Santa Celebration!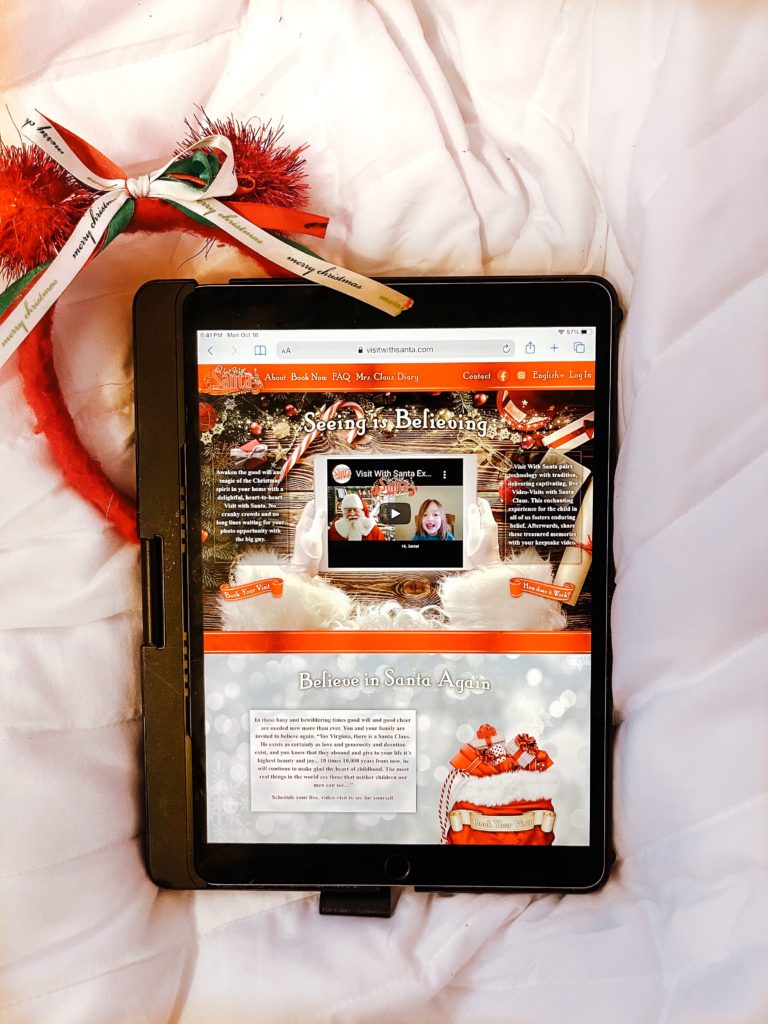 Skip the lines
You can now skip the lines and meet Santa from your own home. That's right! You can now share your wishlist with Santa without ever leaving.
When I first found out about Sedano's Santa Celebration I was so excited for the girls, but I never imagined it would be so magical.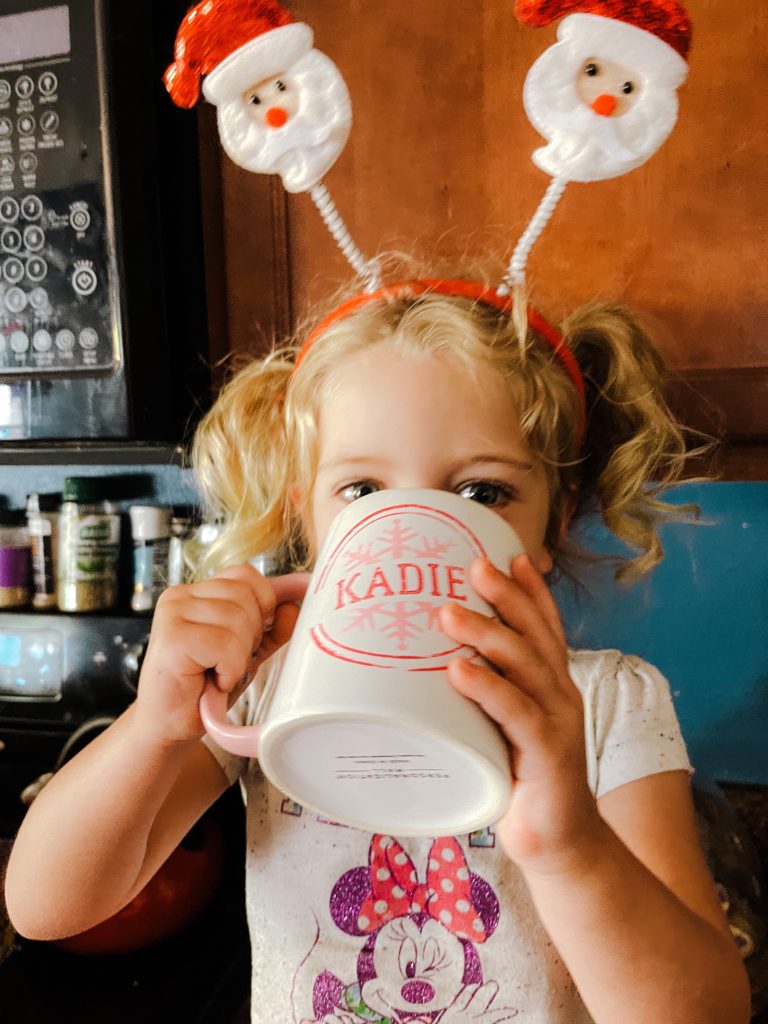 Our magical experience
If there is one thing we go all out on it's Christmas, so it was only necessary that we started our day with hot cocoa while we waited to chat with Santa. While there are a few important steps for the parents to do ahead of time, the most important thing for me was to give the girls a full day of magic. So we drank our hot cocoa and they changed into their favorite Christmas outfits. When the time came, they anxiously waited for Santa to join. Much to their surprise Santa knew about everyone and everything going on with us. Emily, who is seven, absolutely loved her chat with Santa. They talked about her upcoming test in class and how she was excited for her first cheer competition. Santa even asked about our pets! The girls absolutely loved talking with Santa. Not only did they get to share their wish list,but it was much more.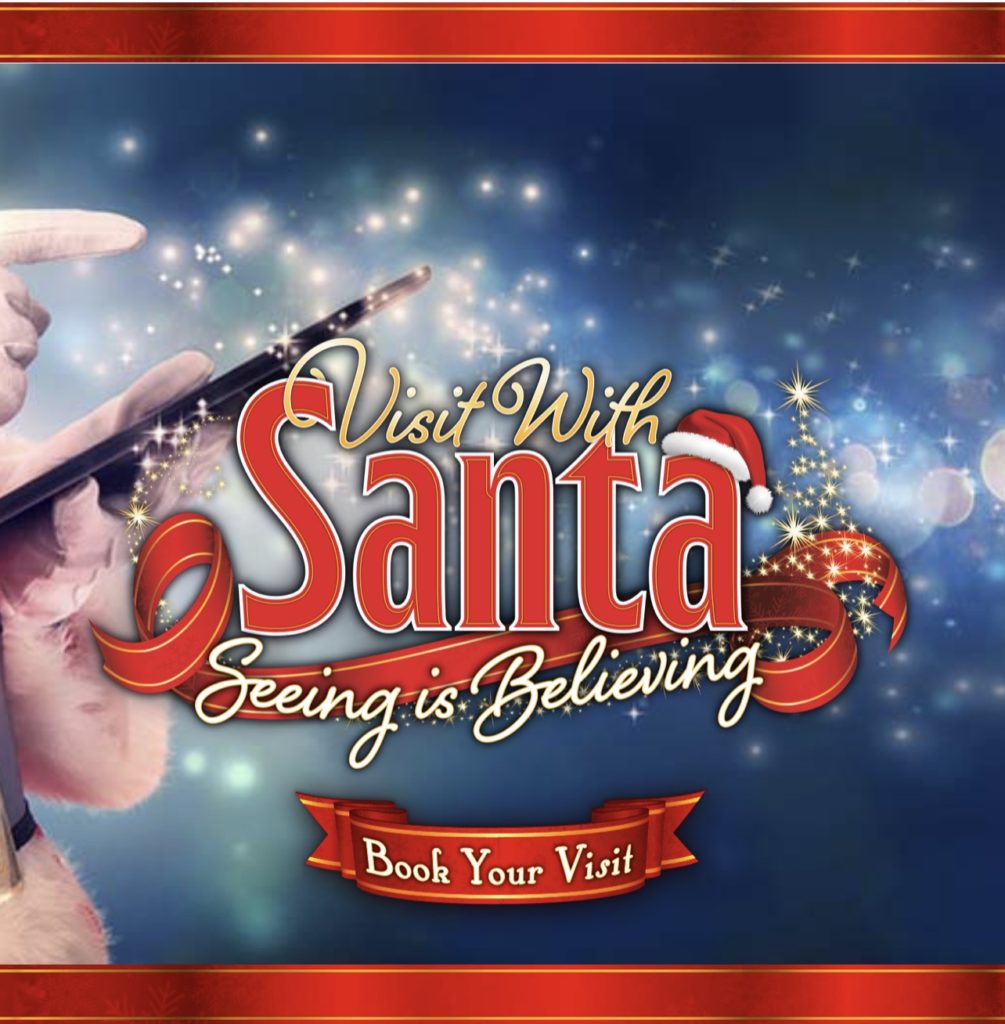 Book your Sedano's Santa Celebration
Now that you know how amazing our virtual experience was, I have no doubt you are ready to book now. Click here to enter to win your one-on-one time with Santa this holiday season. You can shop Sedano's participating products any time from November 3 through December 12th and enter to win a virtual Santa visit or other prizes.