Have you been wondering what to do now that things are starting to resume back to normal? Let me tell you why you should be going to Aloma Bowling alleys!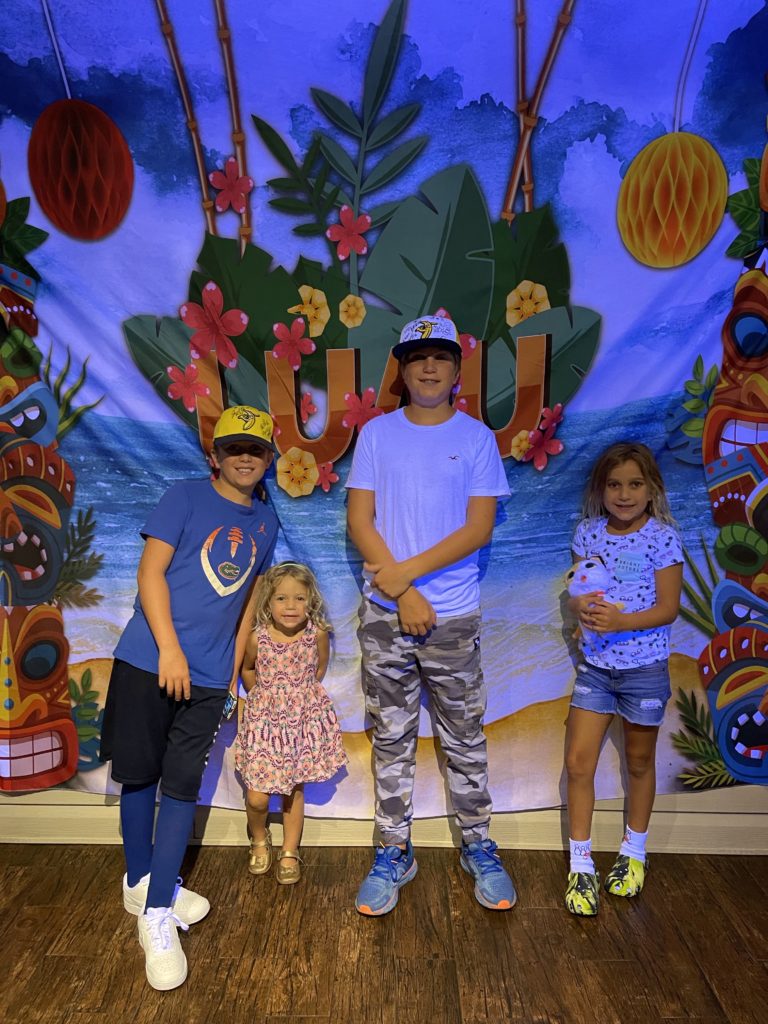 They have a delicious Tropical Summer Menu
A few of our favorites were the Surfboard Nachos, Aloha Sliders and the Caribbean BBQ Pizza. While the kids weren't quite sure what to think about the food having pineapple on it, they quickly learned it gives the food a sweet addition.
Make sure to ask for their Tropical Summer Menu if you don't see it around! You most definitely do not want to miss out on this.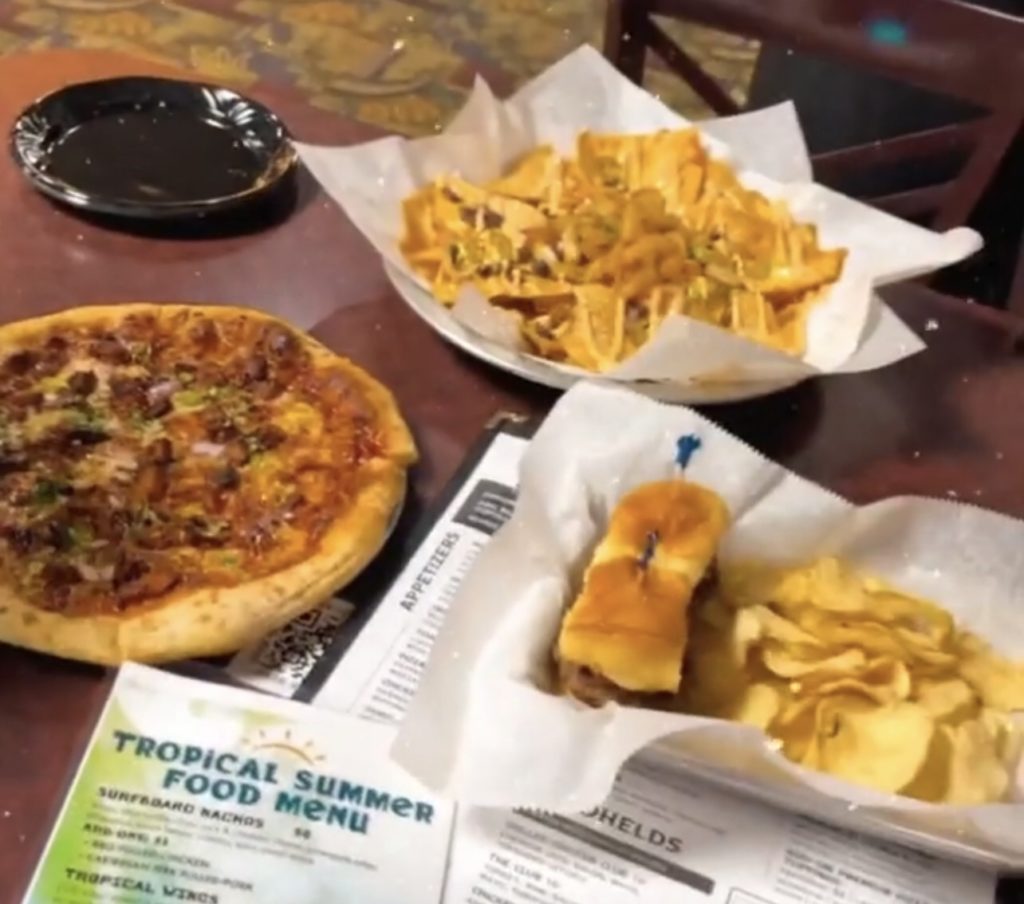 Family friendly atmosphere
The entire vibe was awesome. While you did have a mix of people everything was family friendly making is a perfect family outing.
One of my favorite things is when a bowling alley will have the ramps for little kids. While Kadie may only be three being able to participate is what makes this adventure perfect for the entire family. When you mix bumpers and a bowling ball ramp you have one high scoring toddler!
Fun fact, Aloma Bowling Centers feature an arcade and Brooklyn South, a full-service restaurant and bar. Each center offers a variety of daily deals, entertainment options and other happenings. Wohoo!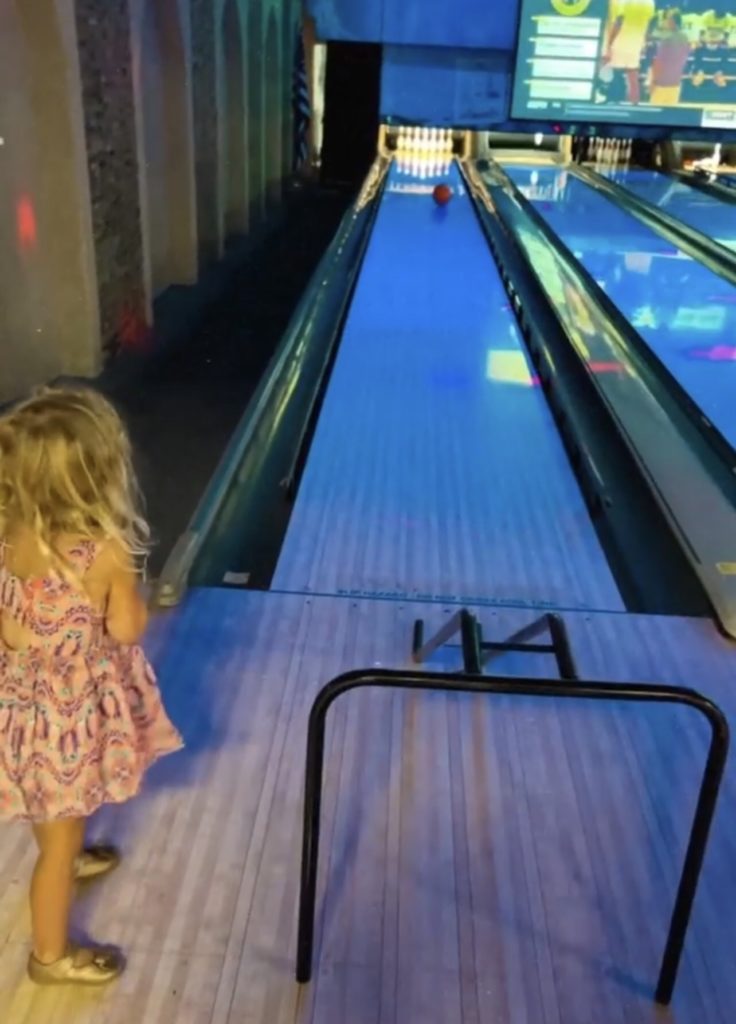 You can't beat the Tropical Summer Pricing
Hands down one of the most affordable outings we've had in a long time and that is for a family of six! To check out their pricing see below.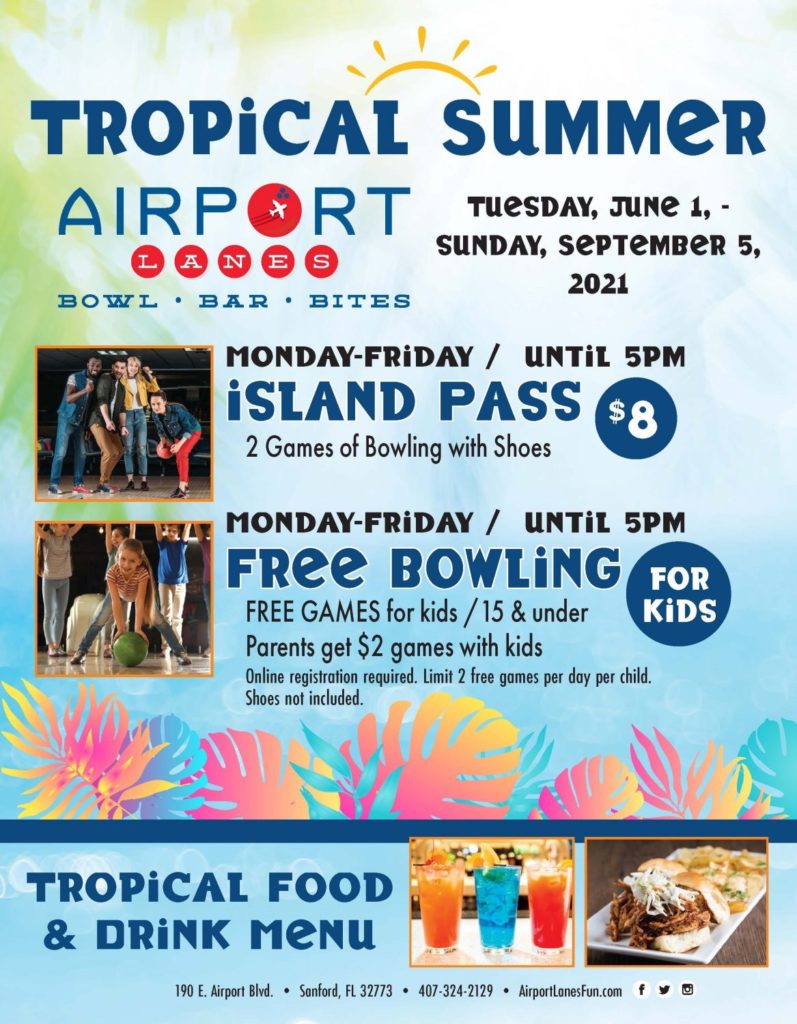 We give them a 5 Star!
From start to finish everything was great- the food, the atmosphere and the perfect amount of games to go in and have fun.