What you need to know
Cricut recently released a new and much needed Infusible Ink and I am obsessed! It's nothing like vinyl yet it's just as vibrant. There are a few things that I've learned along the way that I wanted to share with you! If your looking for a tutorial keep your eye out, this is just some tips I wanted to share today.
Use the parchment paper
One thing that I love about the boxed sheets is that each one comes with parchment paper so it's not an added cost for you. Woohoo!
So what's the point? The infusible ink is just that, it's ink. It's not like vinyl where it is a thicker material. It's magic on a sheet. When you are placing multiple sheets you will notice that the ink that is already placed will bleed. To prevent transfer you will want to use the paper to protect your easy press and material.
As long as your paper is clean you can reuse it too! However, if it's not the ink will transfer to the paper and then to the material once more. This is what it will look like transferred again-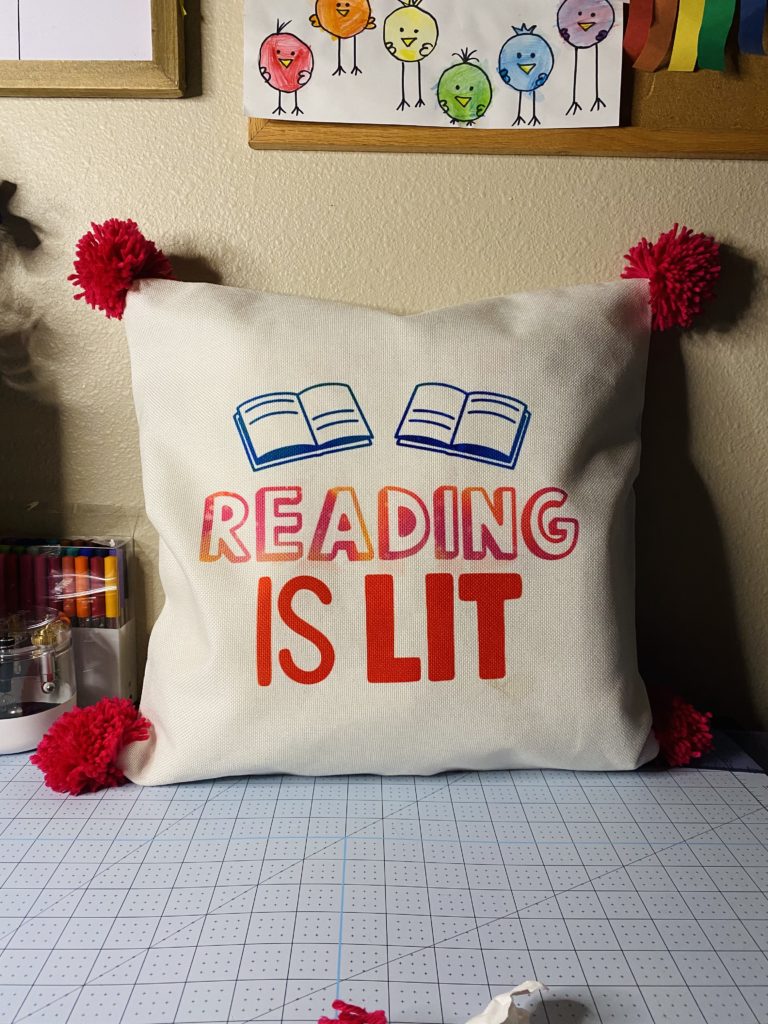 Look between the Reading and Is Lit. While it looks like a shadow effect, it is in fact and double transfer. Little did I know when I was making it that would happen lol. But because of that I was able to tell you!
Stay still
Here's the other big thing I've learn, because it is a thinner sheet the easy press can slide and cause a shadow effect of the ink. Unlike your typical vinyl that you can attempt to fix, there is no turning back when using infusible ink. Here's what it will look like with even the smallest move.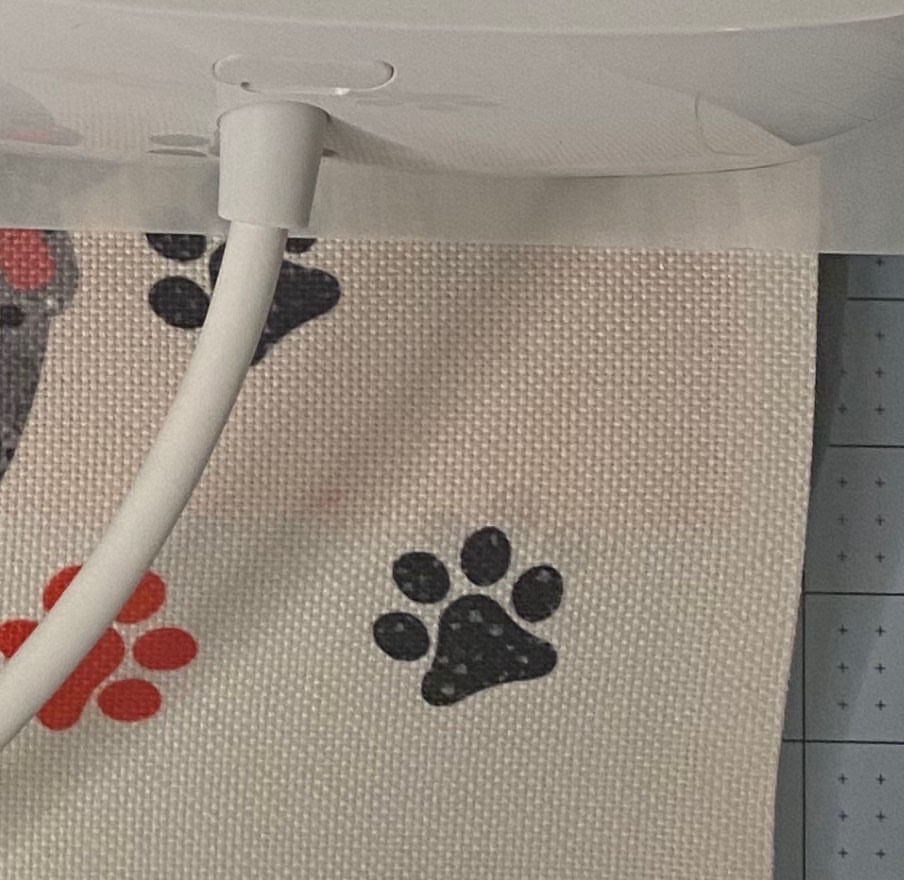 While you can't tell unless it's pointing out, it's still there and if your a perfectionist like me it will drive you crazy lol.
To conclude
I love the infusible ink! It's an ever lasting design. Unlike your typical iron on vinyl that can come off with washing the ink infuses into the material giving you a beautiful design!