How to layer with the Cricut Joy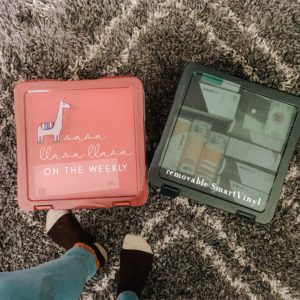 So you got the Cricut Joy and now you are wondering what's next! The convenient thing about the Joy is that you can make labels in a jiffy.
Come with me while I show you how you can use the Joy for your business! When you're done reading here make sure you head to the next blog listed below.
Our business is something we are proud of. It's ours from start to finish. We use it to write out our blog, we promote it on social media. It's who we are! So why not show that love with the daily things you use.
If your like me once you finish a craft you are looking for the next one to do. To keep the crafts going your going to keep your supply stocked. I was recanting at Sam's Club and came across these amazing containers made just for crafting. I grabbed and set and let the magic happen.
When I got home and realized how awesome they were I discovered I need at least 2 more. So you can catch me at Sam's later this afternoon lol.
So what did I do? Well, I made an amazing logo to remind me of my business and what keeps me going on the days I might need a little push. This project was my first one with layering so I'm excited to show you how to with yourself logo! At first I was extremely intimidated so don't worry if you are because I promise you you can do it to!
Here's my logo, I did have to change the Llama just for printing purposes, the Joy does not have the ability to print therefore you have to work with design space.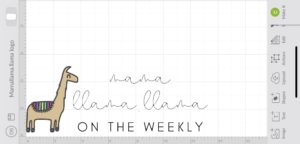 See the llama. That's the part with layers. Mine came with 6 layers total; the llama base- dark purple, llama top layer- lighter purple, the feet- green, and the 3 blanket layers. For the colors I was able to use scrap sheets on my StandardGrip mat and it worked out perfectly.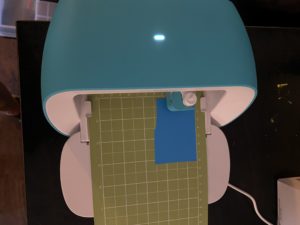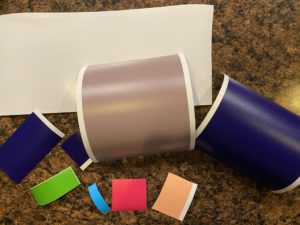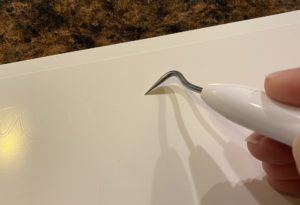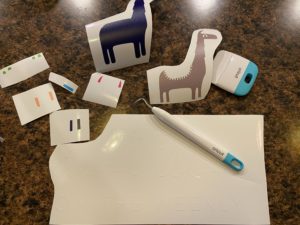 Once I had everything printed and weeded I was ready to go! Here is something you have to do. USE TRANSFER TAPE! If you don't you could end up with a big mess and all the work you have done was for nothing.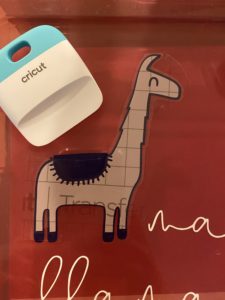 I used transfer tape for everything and used the scraper to apply the vinyl to ensure that it stuck well.
When it came to the llama I added each part as it was cut. The machine will print it out perfectly aligned so don't work to much if you mix it up. You should still get it to look correct.
That's it! Your finial product is done and will look great!
Head over to these blog to see what they have created and how they use cricut for their blogs!