It's that time of the year that your friends (Buddy & Bubbles in our house) will pop up for a whole lot of fun this Christmas season. Check out a few of our favorite ideas.
1. North Pole Breakfast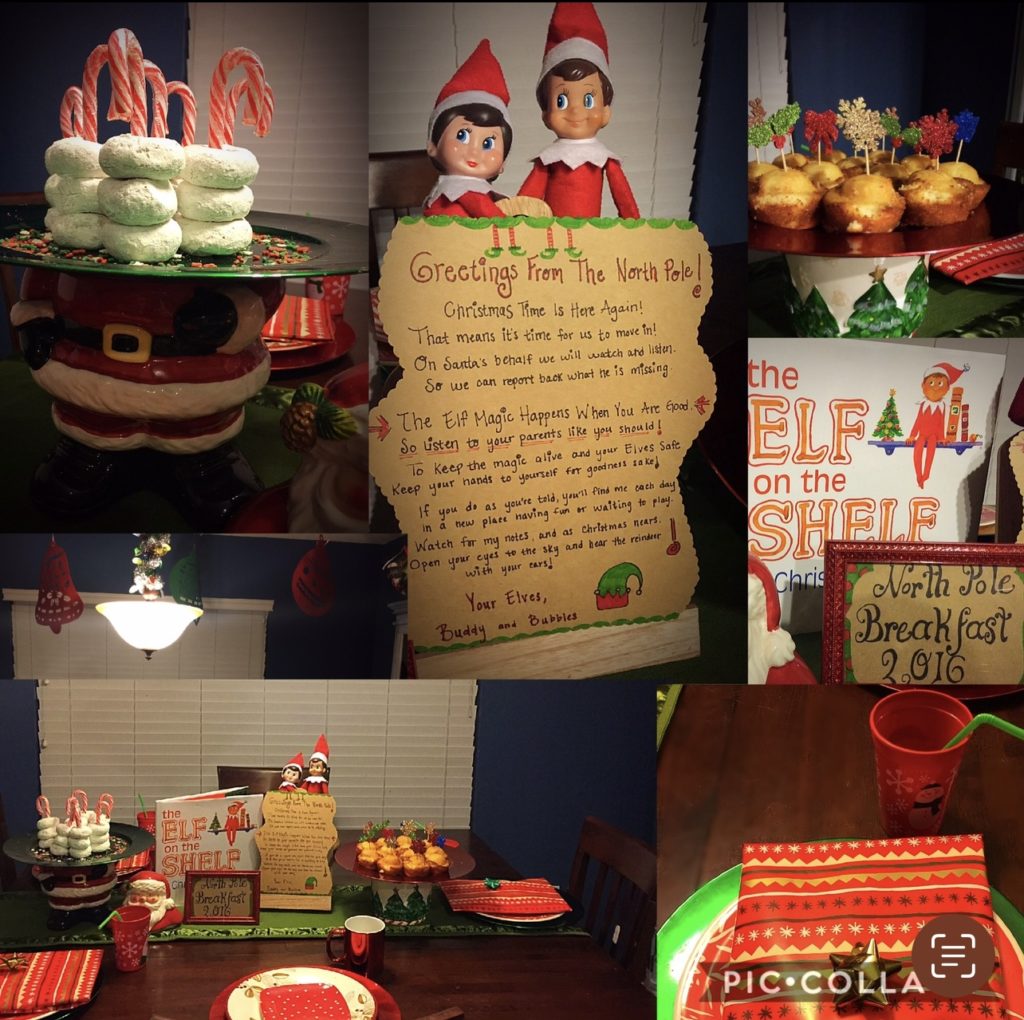 This can we as simple or elaborate as you like. To make it an extra special arrival wrap a small gift to open up.
2. Send them with rules!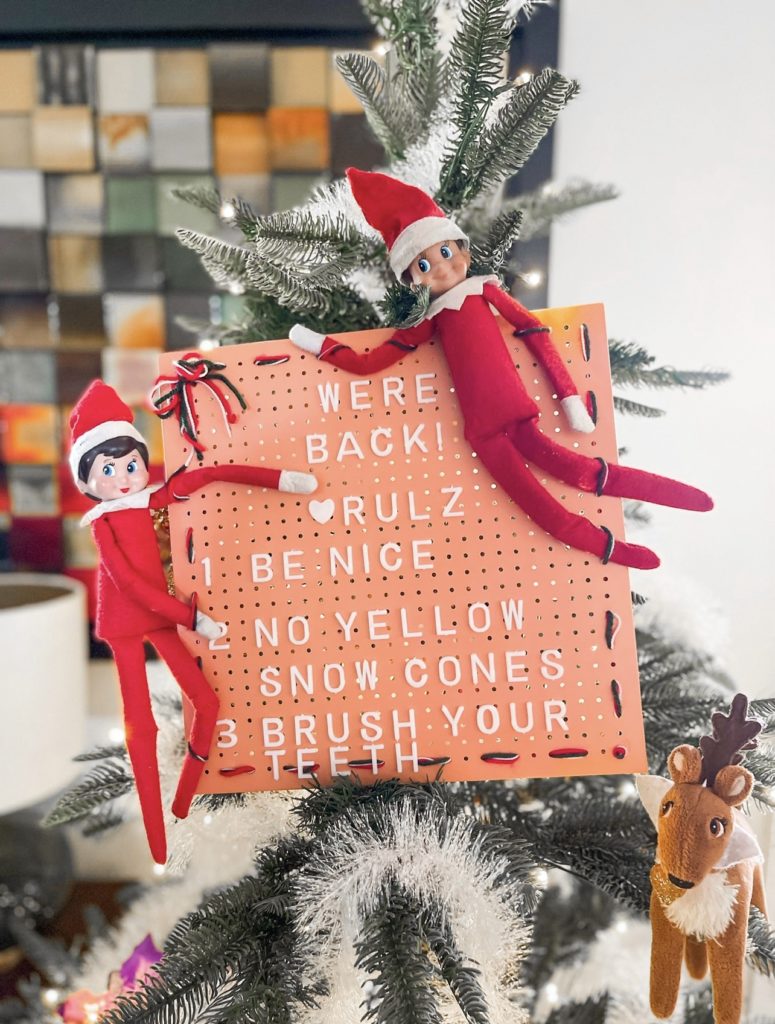 It's always a great reminder of the special rules you want your elves to enforce. By starting off on day one you can set expectations which you can use later in the time they are there.
3. Surprise! I'm back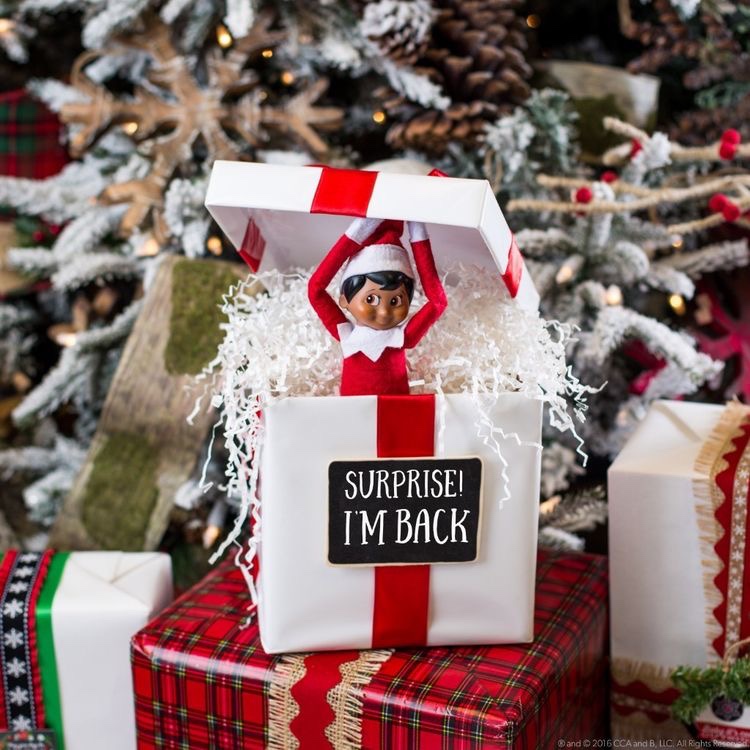 This is one of the easiest ways to bring your elf home. You can put them just about anywhere and they are good to go. If you like to plan ahead you can find some cute boxes, cars/slays and hot air balloons to put them in. Here's a few I like.
4. Elf presents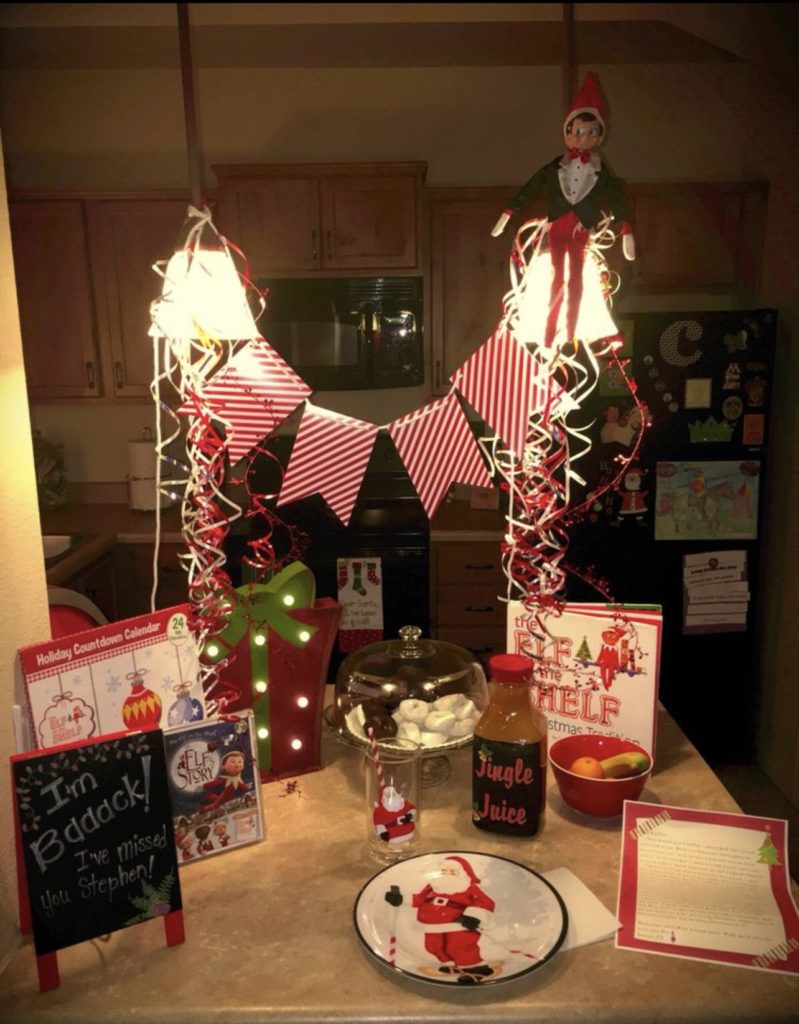 When your bubby arrives have him bring elf themed gifts such as, the original book to read the story again, the Elf in the Shelf movie, Christmas countdown and anything else that might be special to your family.
5. Arrival letter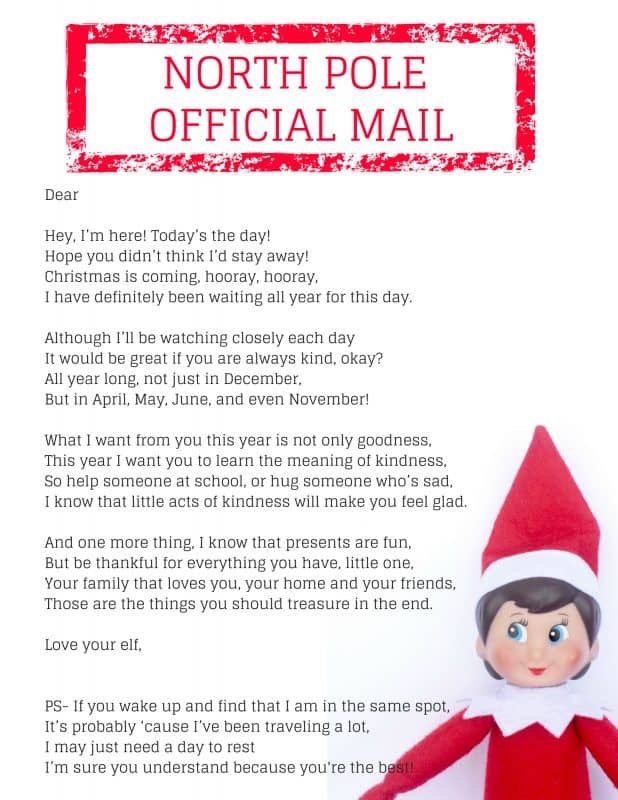 You can keep things simple and set your guy/gal up with a welcome back note from your elf. You can find this cute letter here
6. Dropping in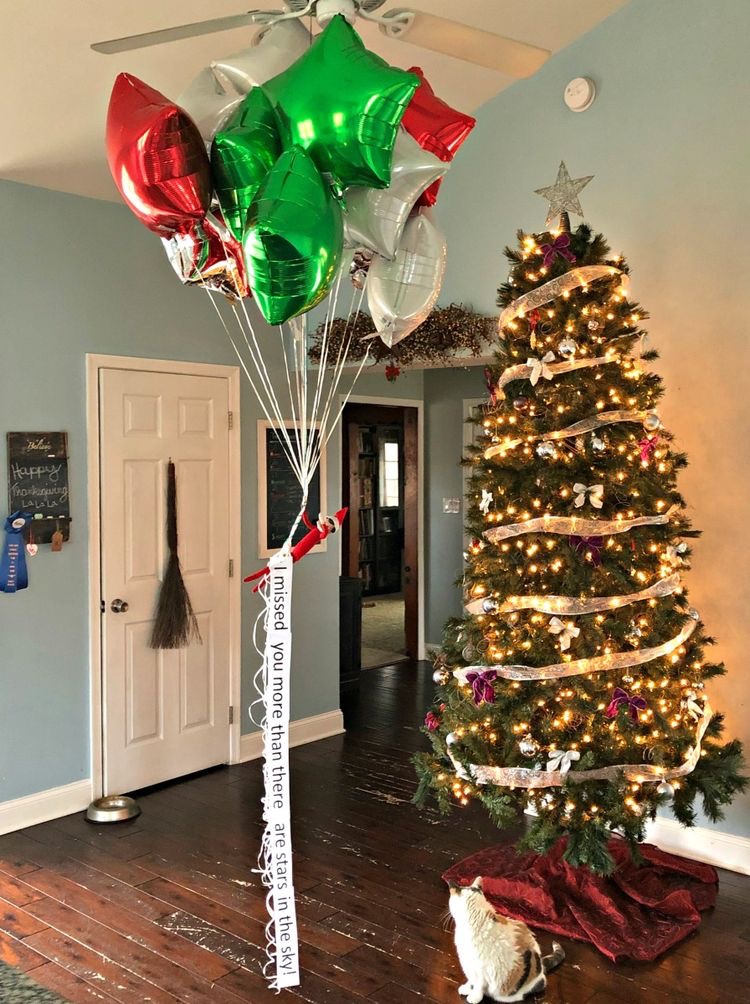 Ballon's are another fun and easy way to have your elf drop in. You can pick these start balloons up at your local Dollar Tree for $1.25 each and will last you a few days!
7. Special Delivery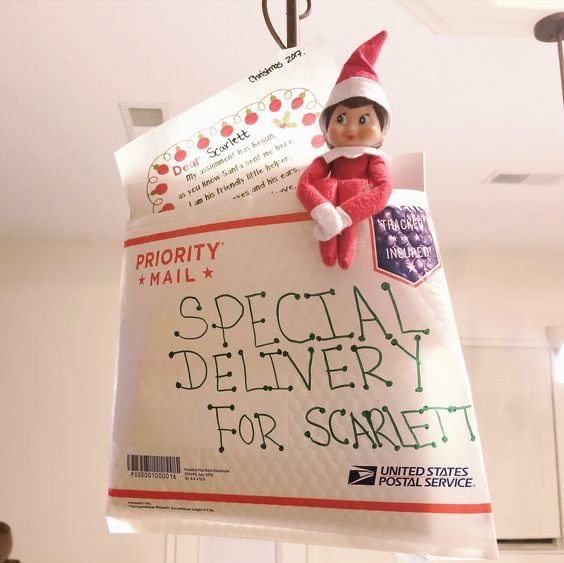 Do you have any boxes laying around? A fun and easy way is to address the box to your kids for a fun surprise. If you love the idea but don't have a box or packing bag head up to your local post office and wrap this mailer for free!
8. Connect before arrival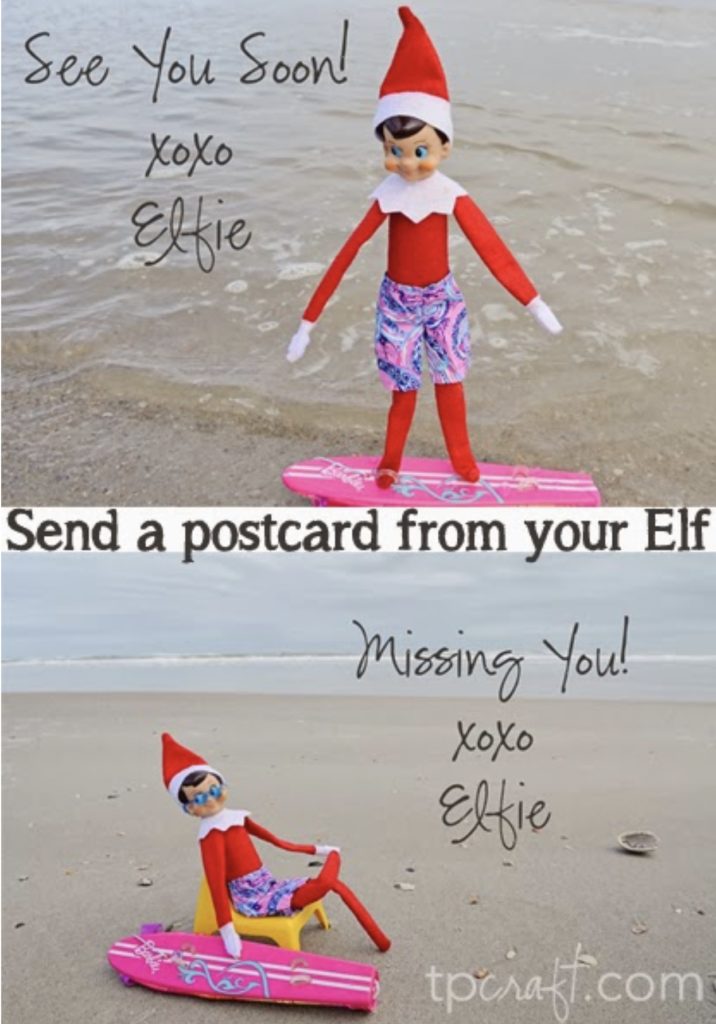 This one is the for planners lol. It's a great idea to excite the kids, especially those that might need the feeling they have extra eyes on them! You don't have to focus on a destination spot, you can snap a picture of just just about anywhere!
9. We've landed!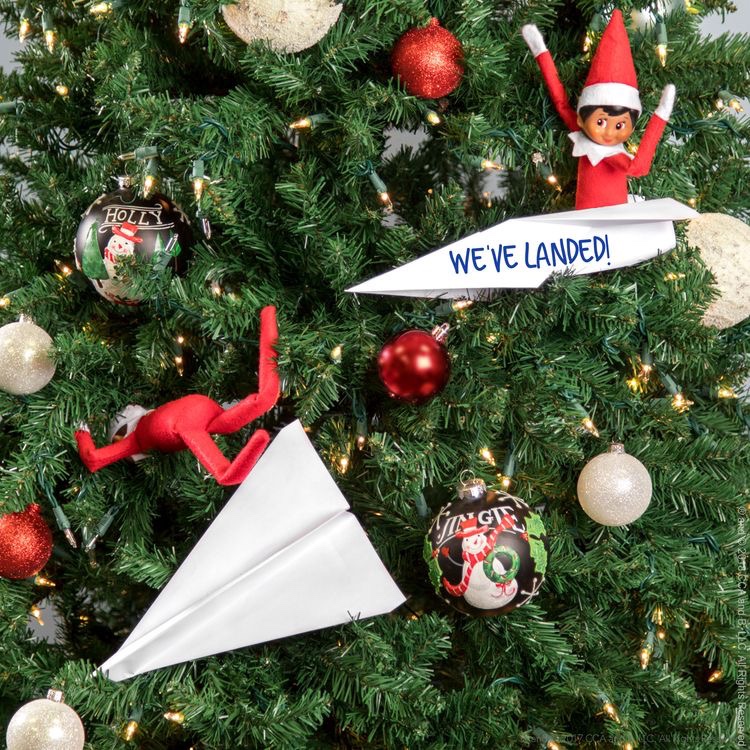 We've landed is the perfect way to keep it short and simple. Simply make a paper airplane and go to the tree. Kids will think it's hilarious they crash landed.
10. Introduce Elf Pets!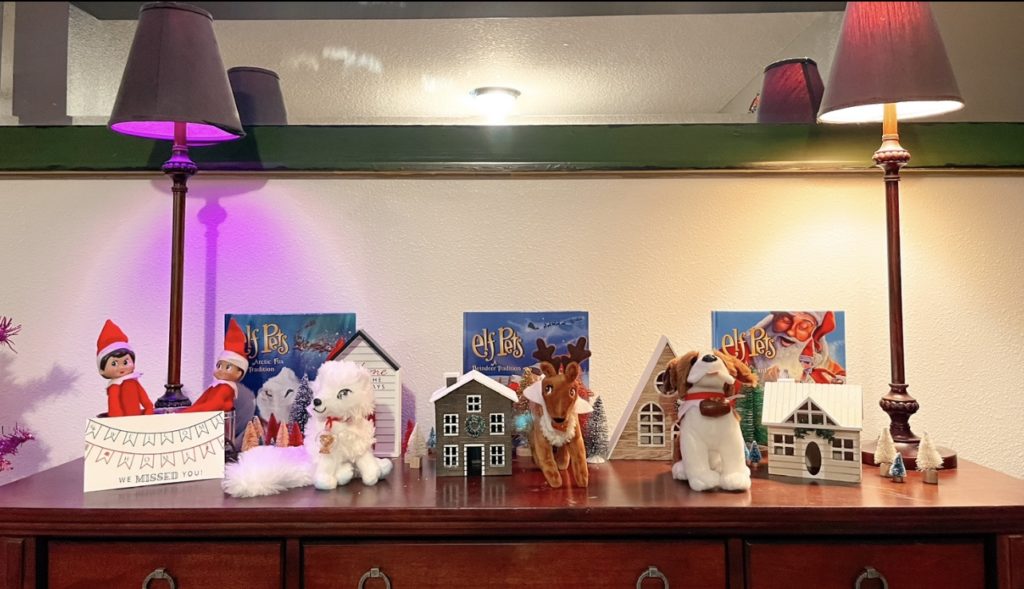 Elf pets are great for those that are especially young. It can be temping to not touch the elves, but with elf pets you can give them some magic to hold.
All of these ideas can be tweaked to your own family and favorites. If you need any more ideas or have questions let me know!