Boys & Girls 4-14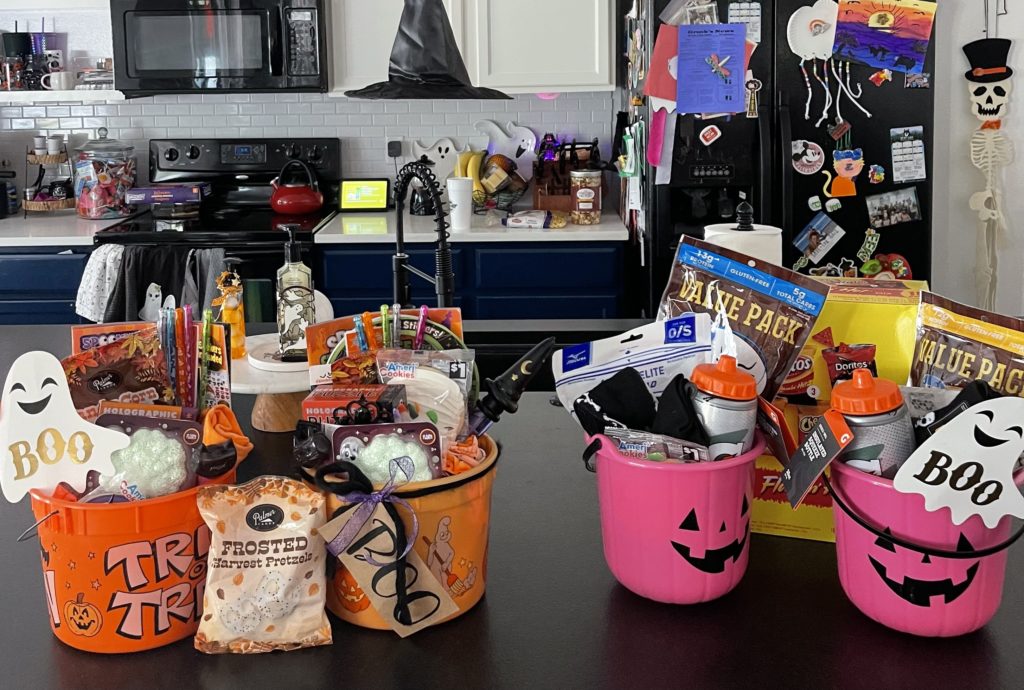 If there is one time you can guarantee a parenting win for gifts, it's Halloween boo buckets!
This is something that is definitely new to my family so for us I know that I have an advantage due to the sheer fact that they weren't expecting anything to begin with lol.
For smaller children and girls

you will have your best luck at the dollar spot at Walmart and Target and local dollar stores. They will typical carry fun nick nacks, puzzles, bubbles, candy, themed crafts and even socks and fun bags. For cute holiday clothes I highly recommend Walmart because they will offer a wide variety of options at affordable prices.

What's in my girls basket?
Dollar Tree coloring & sticker book
Dollar General Halloween themed cookie
Dollar General Snack bags
Walmart cat ears & face temporary tattoos
Walmart LED Sticker Badge
Walmart coloring pens and stickers
Walmart Tie-dye pumpkin crop top
Target sensory foam
Target puzzle
Target Bubbles
Target cat lighting up wand
Fabkids Halloween pants (join their monthly program here)
Most items were under $5. The most expensive was the clothing. You can see everything here!

When it comes to boys
it can be a little more difficult for the older ones. You can find a few things with the girl stuff for younger boys but when but when it comes to the older ones I recommend going with more snacks or sports themed. It can add up so be sure to plan accordingly and spread out your shopping trips so that it doesn't seem like so much at once.
Whats in my boys bucket?
Walmart Beef Jerky
Walmart Volleyball Knee pads
Walmart Gatorade Insulated water bottles
Walmart Halloween Socks
Dollar General Snacks
Dollar General Halloween Cookies
Their items were a bit more pricey so they didn't have as much to fill them, however if you have kids you know that the older they get, the more things cost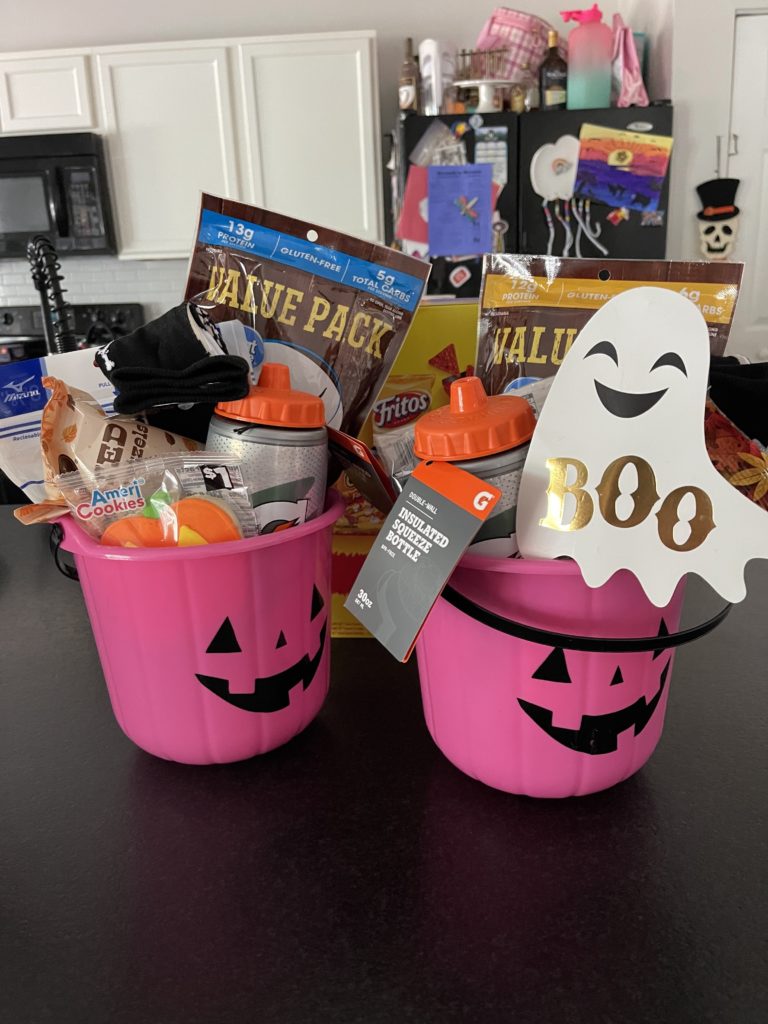 Check out what the other GalPals have in their baskets!
https://thewilliamsparty.square.site/s/stories/boo-basket-occasion-bin
https://www.stylesimpler.com/boo-basket/