If you have ever been to a craft fair then there is chance that you have seen adorable halo crown headbands. If you are like me then you might be the mom that says "I can make that at home" and then never do. Well here's your chance to do just that!
These crowns are incredibly easy and you can customize them to your theme with color and style.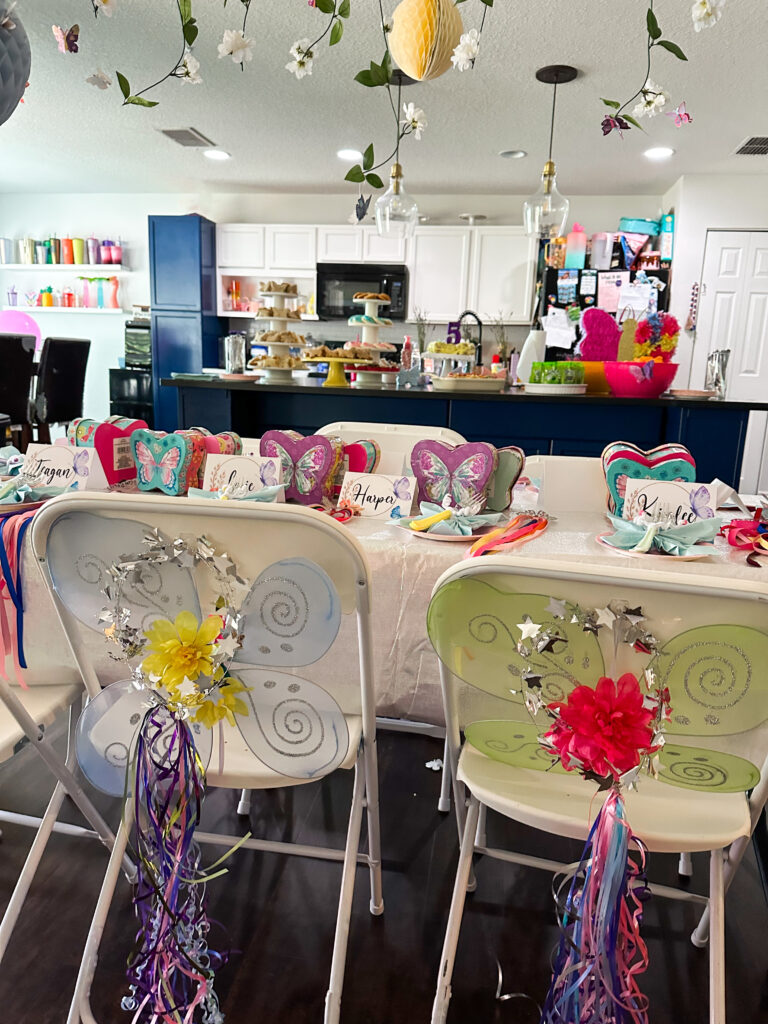 Depending on the season you may be able to find everything at dollar tree, if not you can find everything here.
How to make your DIY princess halo crown
Cut ribbon to desired length. Mine ranged from 5-6 feet and folded in half
Fold ribbon in half and twist 10inch pipe cleaner. Leave end pieces open for attaching.
Loop the star ribbon wire 2 times and cut from bunch
Connect crown with pipe cleaner. Fold to the form of the crown to prevent sticking
Connect ribbon and form pipe cleaner to crown.
That's it! If you want to make a special crown for the birthday girl here are a few pipe cleaner crowns I found for inspiration when making mine.
Host a Butterfly Kisses and Birthday Wishes with my other fun party DIYs. Butterfly Kisses and Birthday Wishes