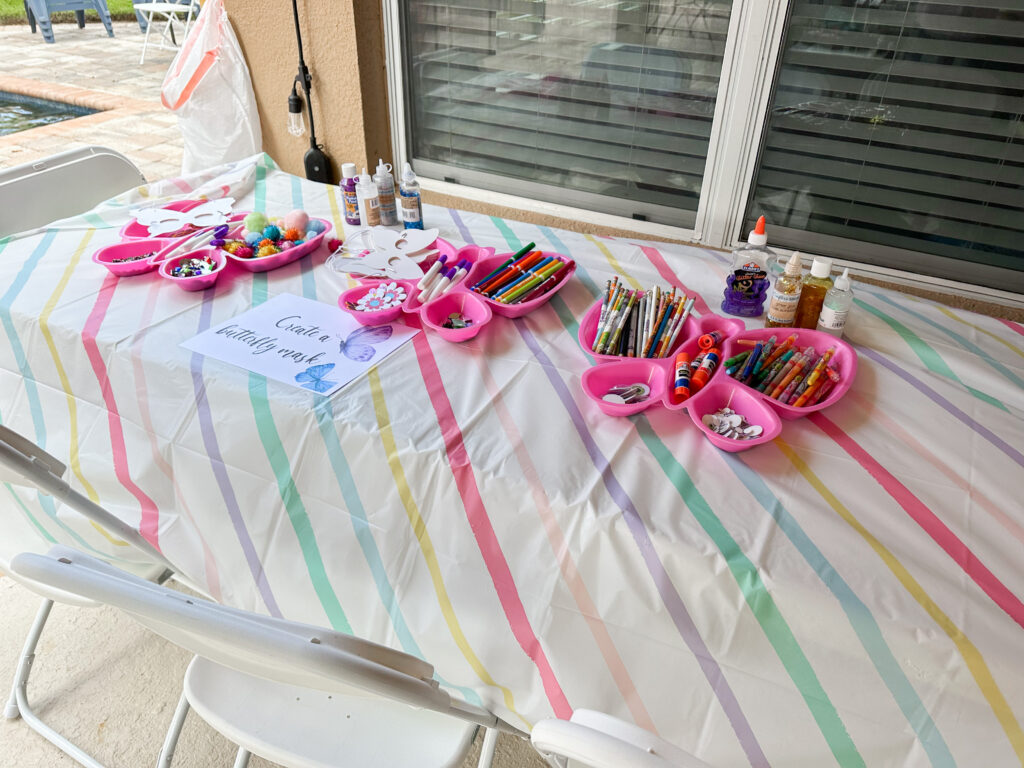 If there is one thing that kids love to do it is to craft! These simple Butterfly Party DIY Mask are the perfect addition to you Butterfly Kisses and Birthday Wishes birthday party and will be one of the biggest hits. Kids of all ages love to craft.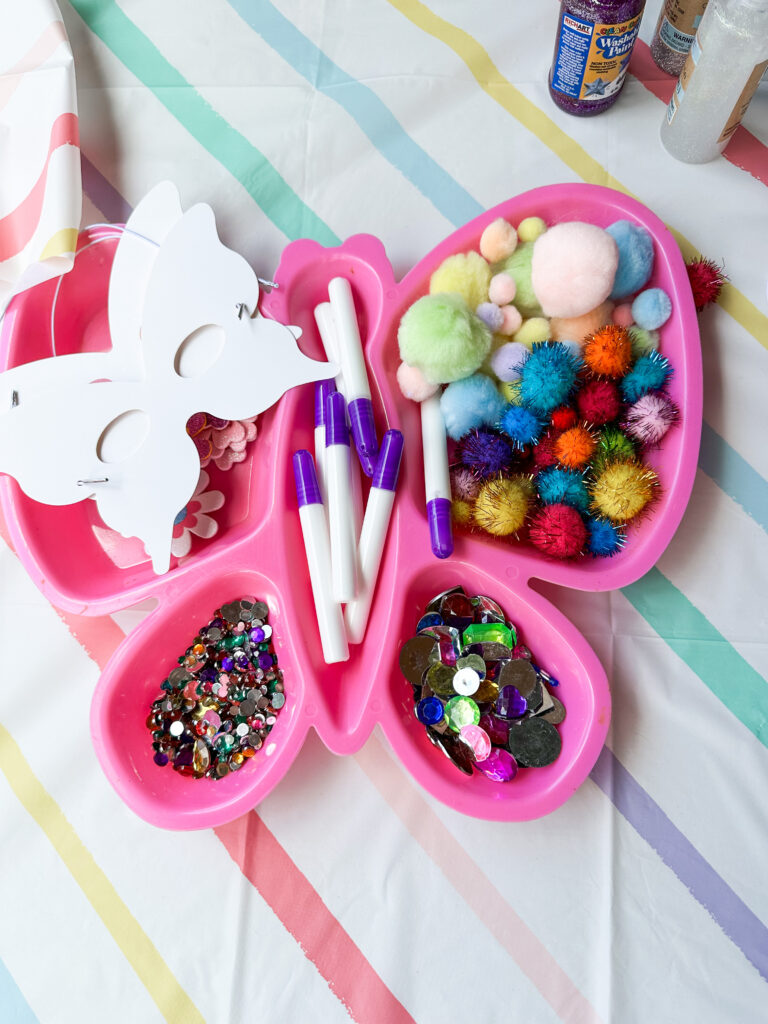 If you are a crafter like myself then you will more than likely have most of these items on hand, if not don't worry! You can find almost everything at your local Dollar Tree or shop online here.
The pink butterfly trays are from a party we had a few years ago so I couldn't find any but I did link below what I would have used if I didn't have them. Simply put your smaller items on top and work your way down for a cute tiered craft display for your Butterfly Party DIY Mask!
Find out everything we had at out Butterfly Kisses and Birthday Wishes party here.