Must have butterfly party foods. If there is that one thing that tops it off for me at parties, it's the food. Anyone can pick up a subway tray and it taste amazing but the little butterfly shaped sandwiches that get me. And let me make it clear, I am grateful for any dish served I just personal love to go over the top when it comes to parties that I host.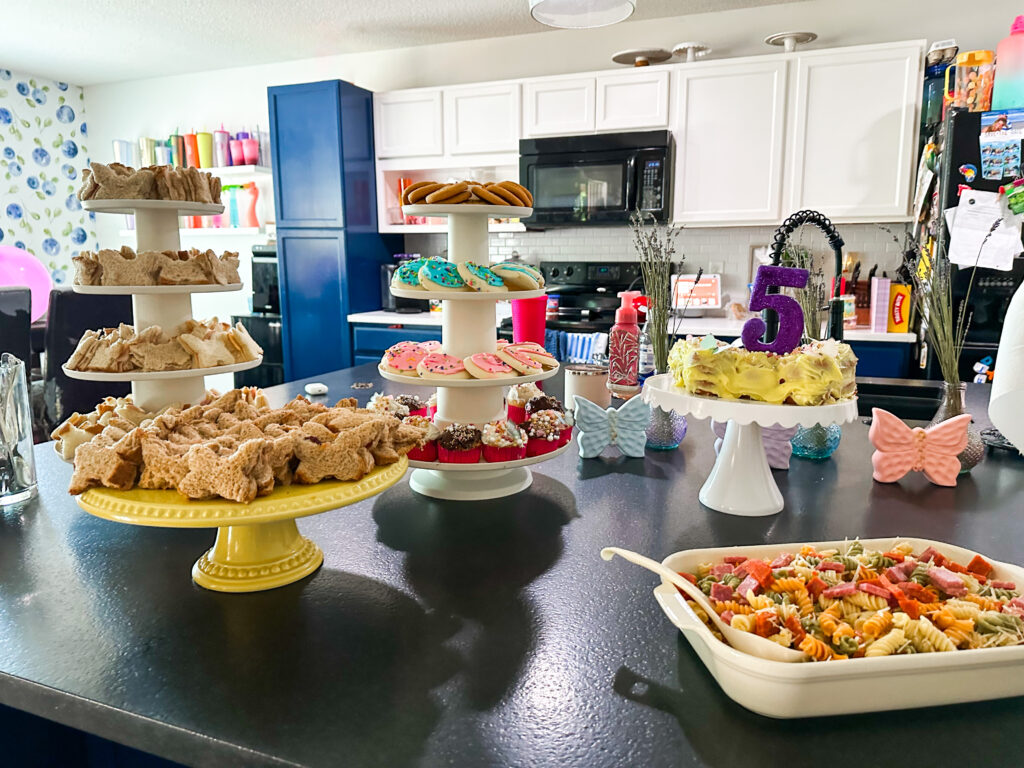 When I start planning for a party I like to start at least 6 months out. I know with kids ideas will change but it helps to narrow down foods, colors and themes a lot faster than asking the month before. Most of the time my kids will have two or three ideas they love that I can use one thing or another for either theme. When it came to Kadie's Butterfly Kisses and Birthday Wishes Butterfly party I had started to plan during the spring and I am glad that I did. She didn't really know what she wanted just that she wanted butterflies. Luckily for me spring has the best options for butterfly decor, kitchen goodies and home decor that I was able to find a lot of stuff on sale after the season.
Because we were hosting a party of five year olds I wanted to make sure we had foods they would love, obviously I went with
Pb&J Butterflies
Ham and turkey butterfly sandwiches with different options of; with or without cheese and mayo and mustard packets on the side
Cheese balls as "butterfly bodies"
Lays Classic Chips as "butterfly wings"
GoGo Squeeze Applesauce
Water bottles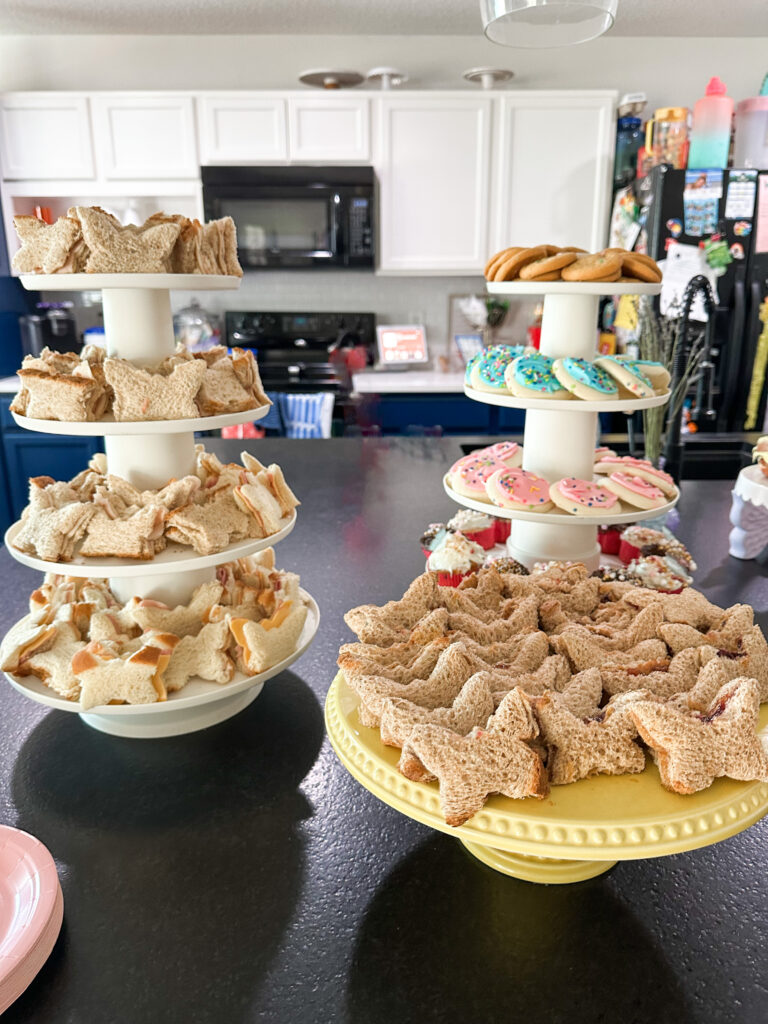 Italian pasta salad
Vanilla cupcakes with vanilla and chocolate icing
Magical pink and blue sugar cookies
Strawberry filled strawberry cake
The cake for a Butterfly party
I wish I would have remembered to snap a picture but it was so good that it was gone before I knew it! But if you want to make one of the most delicious strawberry cakes all you need is to make a strawberry cake box cake like the one from Pillsbury Moist Supreme, add vanilla pudding mix to the batter and cake as directed. Bake two cakes and then flatten the top of one once cooled. Take your favorite strawberry jam and generously spread it over the flattened cake and place the other on top. Put your icing on as you normally would and let it sit for at least an hour in the fridge and serve! It will be so moist and flavorful you will understand why I missed my chance on taking the picture!
For more Butterfly Kisses and Birthday Wishes party ideas check out my full blog here.