Summer is around the corner and it's the perfect time to get out and explore with you're little ones!
Before you head outside take this fun toddler edition Nature Hunt and explore the great outdoors.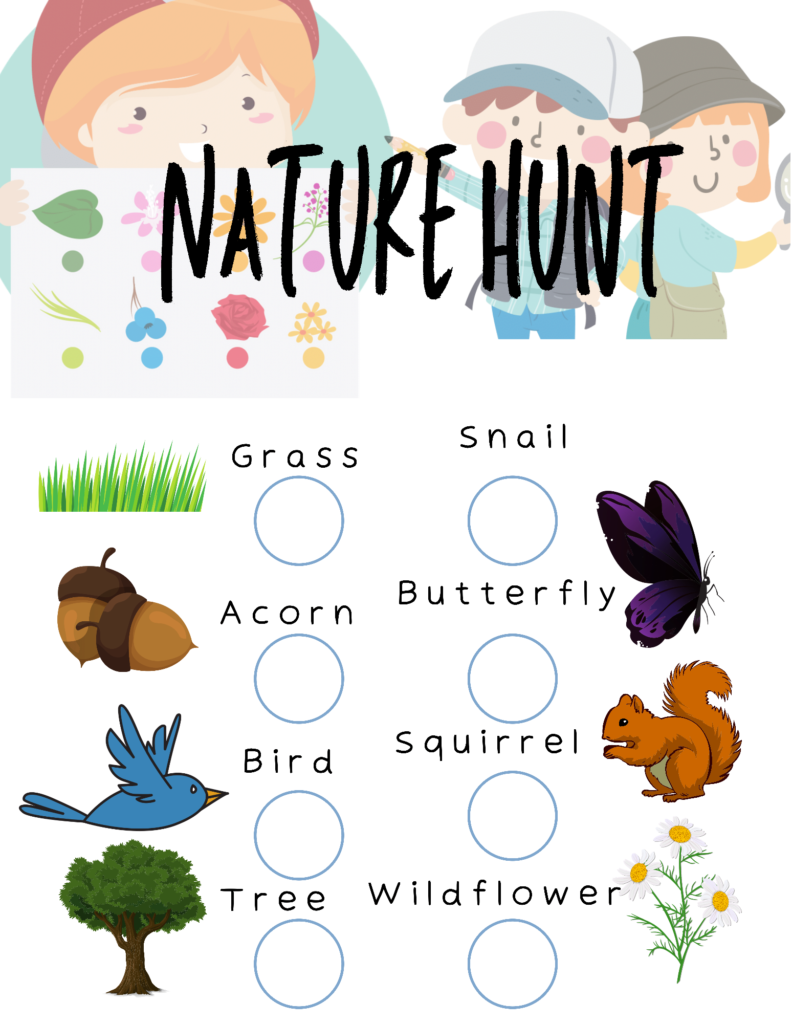 Download your copy here. – Nature Hunt
For more fun scavenger hunts make sure to check out what a few GalPals of mine have put together.