This post is sponsored by BabbleBoxx on behalf of Leap Frog. All opinions are my own.
Let your little explorer adventure through the lense of the  LeapFrog® Magic AdventuresTM Telescope and other spaced themed goodies from BabbleBox.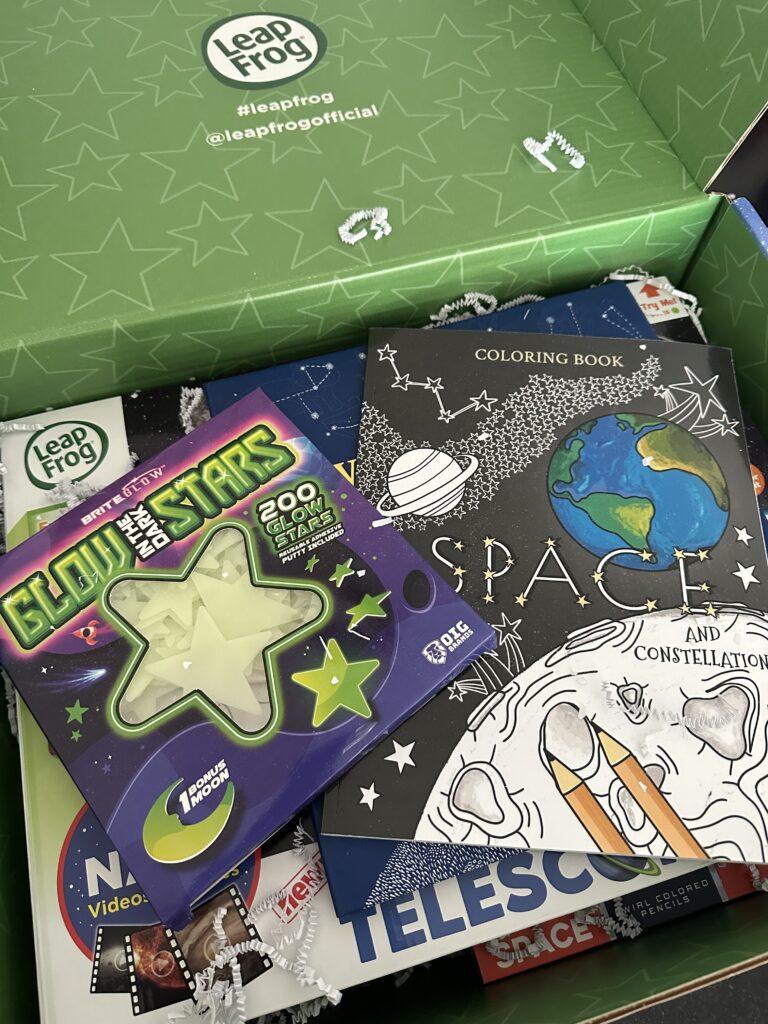 Emily has been having a blast with her box that I can't wait to tell you all about it !
Product Set-Up
The set up of the Magic AdventuresTM Telescope is so simple that a parent's oversight is all that is needed. The core components come already intact. There are only a few pieces to connect.
Overall Review
The Magic AdventuresTM Telescope has two ways to explore. You can use the pre-programmed options that include 100+ amazing videos and images, courtesy of NASA and the European Space Agency, that deepen space knowledge by exploring the solar system, star life cycles, constellations and more.
You can also use the telescope to explore the world around you rather that be the day or night time.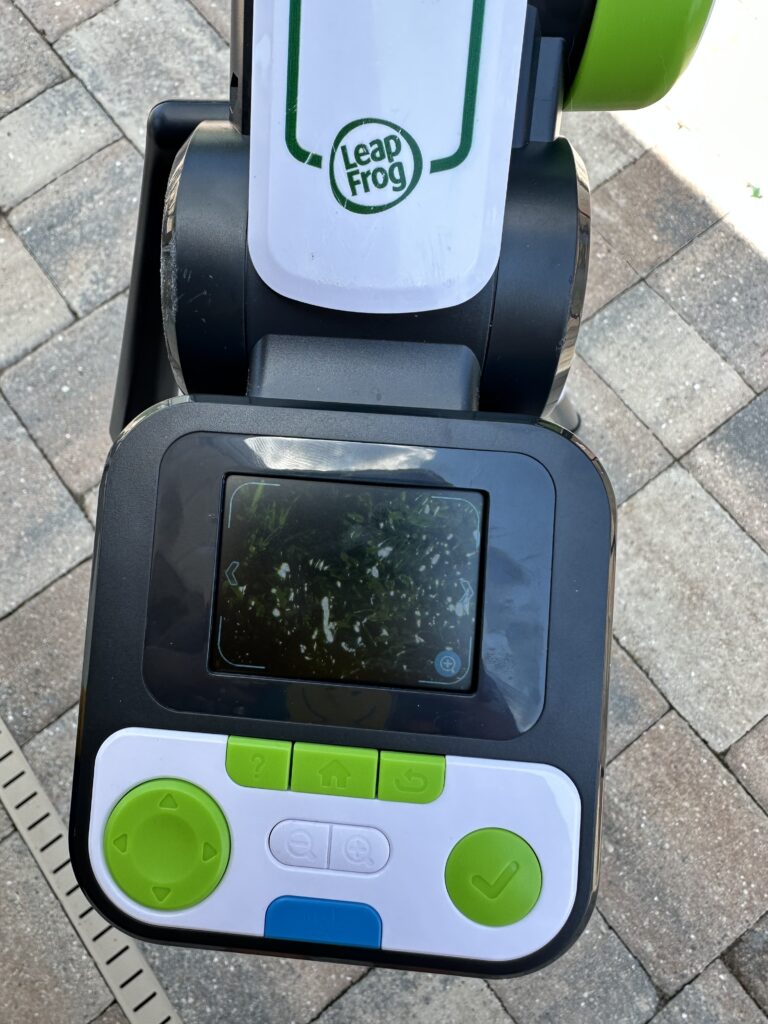 Daytime Exploring
Daytime exploring has become one of our favorite features. In the past few years the trees around us have grown and welcomed many creatures to call it their home. Thanks to the Magic AdventuresTM Telescope we have been able to see up close squirrels, birds, butterflies and more moving around.
The lense has the ability to zoom in and out and focus giving you complete control.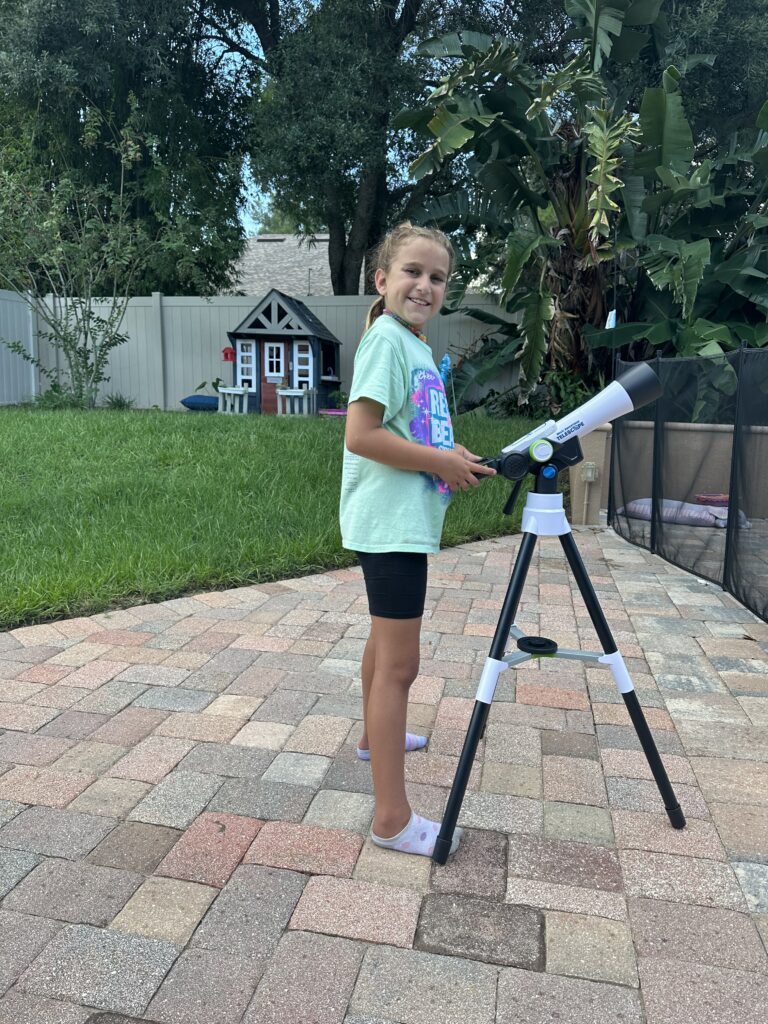 Nighttime Exploring
When it comes to the night time you will have the best viewing with a clear sky and looking into the moon. Just as the daytime you will want to focus for the best view. Make sure to check out the preprogrammed views for other space adventures!
Order your Magic AdventuresTM Telescope today from Amazon here.