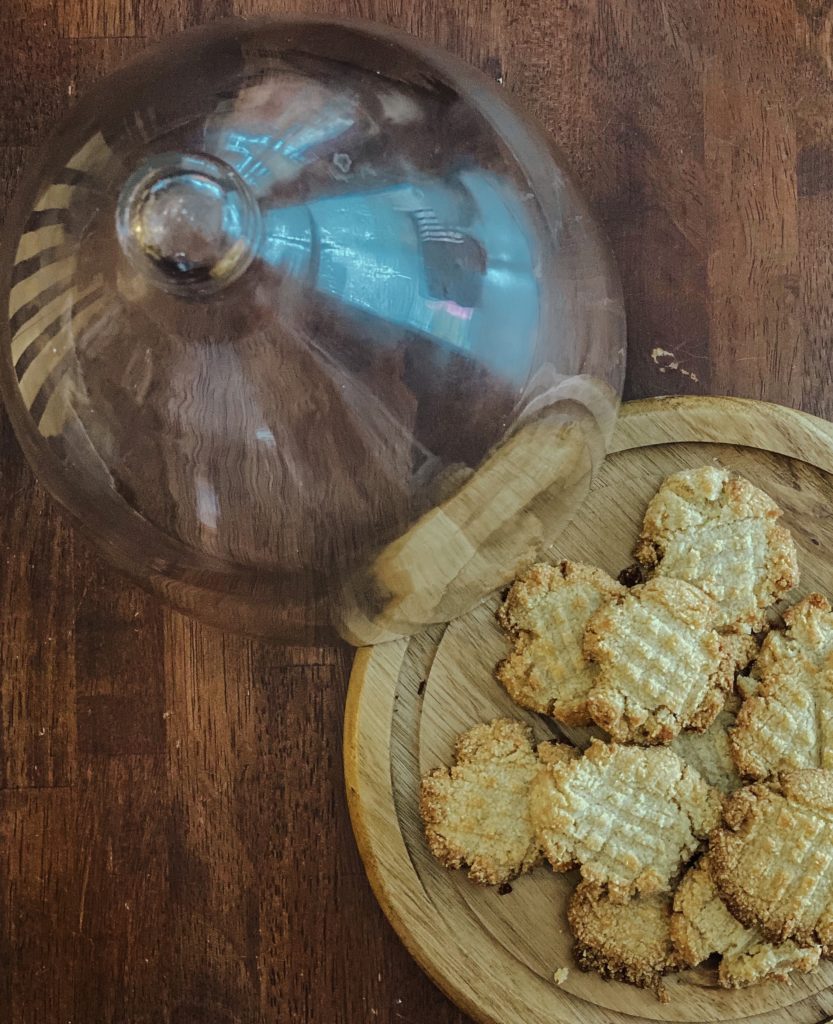 Jump to Recipe
Easy as 1,2,3 and 4! This 4 ingregient batter is the perfect cookie for those that have a sweet tooth but still wanting to stay on track with their keto lifestyle. With only 2 net carbs per serving you can enjoy the sweets without the guilt.
If you have been living a keto lifestyle then you will most likely have everything already listed, if not I highly recommend stocking up on these items as they come in handy with many keto recipes.
You will need,
Almond Flour
Swerve Granulated Sugar
Room Temperature Butter
Vanilla Extract
Turn your oven on to 350 and mix your ingredients. Once they are mixed good form dough balls roughly an inch and place on non stick surface. Cook for 6-8 minutes or until edges are golden brown. Let them cool completely and enjoy!
If you don't have granulated sugar you can also use swerve confectioners and use ¼ a cup. If your butter is not softened try this easy trick to soften your butter in a jiffy! How to soften butter.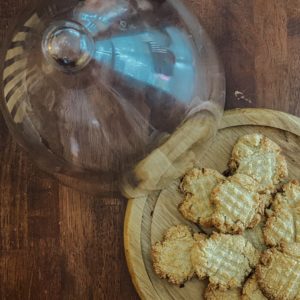 Butter Cookies -Keto Edition
Quick and easy keto cookies to hit the sweet tooth
Ingredients
1

Cup

Almond Flour

3

tbsp

soften butter

1/2

tsp

vanilla extract

3

tbsp

Swerve granular sugar
Instructions
Heat over to 350. Mix all the ingredients in a bowl. Using your hands or spoon mix until dough is formed. Once you have dough place 1 inch balls on to your non stick baking pan. Using a form press slightly down and then again but crossing over. Bake for 6-8 minutes until the edges are golden. Let them cool completely and enjoy!
30 minutes or less blogger blog round up blog train Butterfly party christmas cooking craft crafting cricut dessert DIY Dollar tree fall family family fun family time family vaction florida freebie free printable gift gift guide gifts grandmas cooking Halloween home decor homemade keto Kids Crafts lifestyle low carb motherhood Orlando printables project quarantine recipes school spring staycation summer teacher gifts valentines yarn