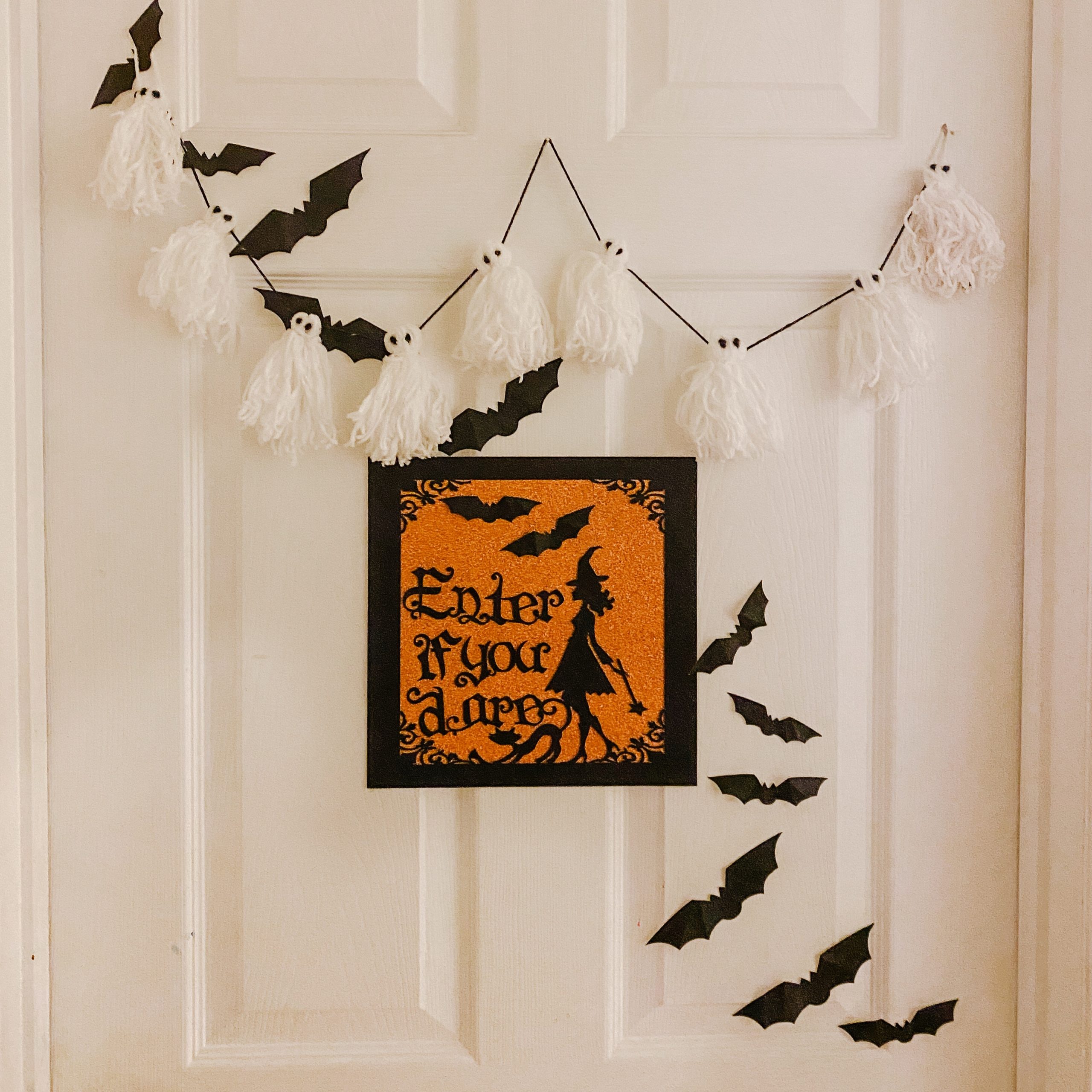 Halloween is officially here and we couldn't be more excite in the Berry household. While we love holidays in general, Halloween has always been one of out favorites. This year I am so excited to up my decor game with a few DIY crafts. Thanks so my favorite crafting friend the Cricut Maker, I am able to make these DIY Halloween Bats with little to no effort and you can too! So lets get to the crafting.
Here's what you need:
Cricut Maker
Black Glitter Cardstock
Double Scoring Wheel
Fine-Blade Knife
Light Grip Mat
Double Sided Tape
My Design Space : DIY Bats
Here's what you do:
Open your computer to the provided Design Space file above.
Load your mat
Follow the prompts in Design Space until all bats have been cut
Once they are cut add your double sided tape (or you can use the sticky things I got from dollar tree but you will need to double up) and put where desired!
Easy pease! I love a craft that is so easy but yet looks like you put a lot of effort in it. It's a win win for this mama! Now head over to these accounts and see what they have made for their DIY Halloween Decor