Boardwalk Bowling Orlando Fl. We recently visited our local Boardwalk Bowling and I am so excited to share how much fun we had. If there is one thing that everyone enjoys, it's bowling!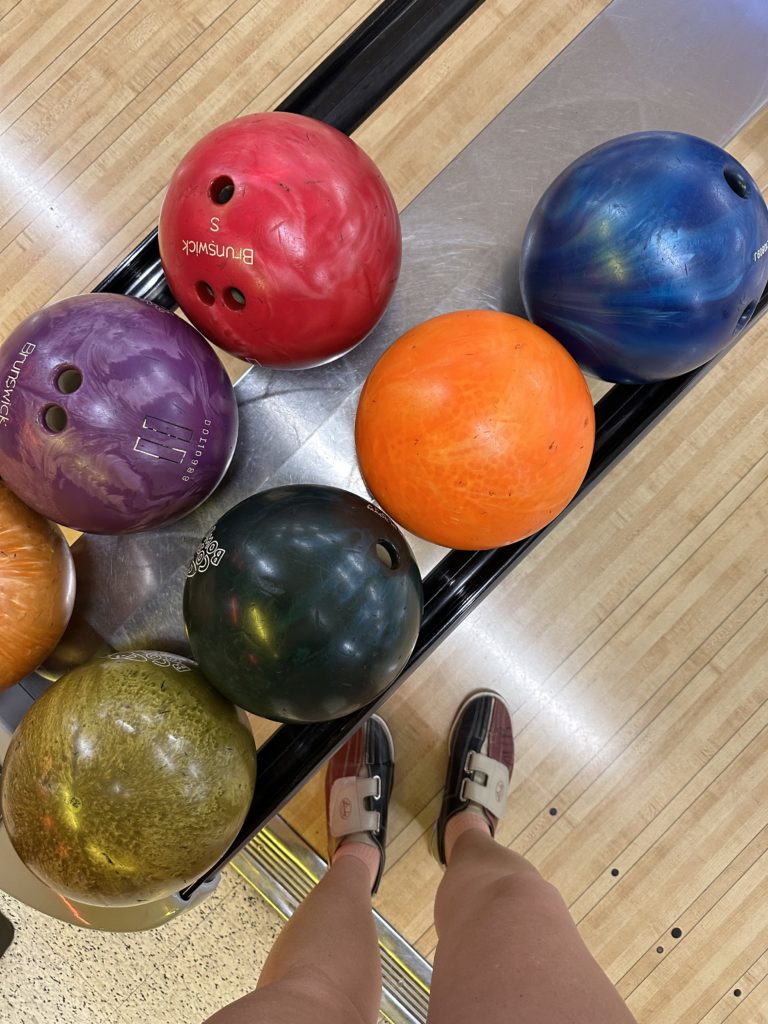 Orlando Fl. Boardwalk Bowling Ally
If you are in the Orlando area and are looking for something to do then head over to Boardwalk Bowling. They have 80 lanes mean you almost never have to wait! If there is a chance you have to wait or you are looking to extend their time they have plenty of games to keep you occupied or head into their indoor restaurant and catch a bite to eat.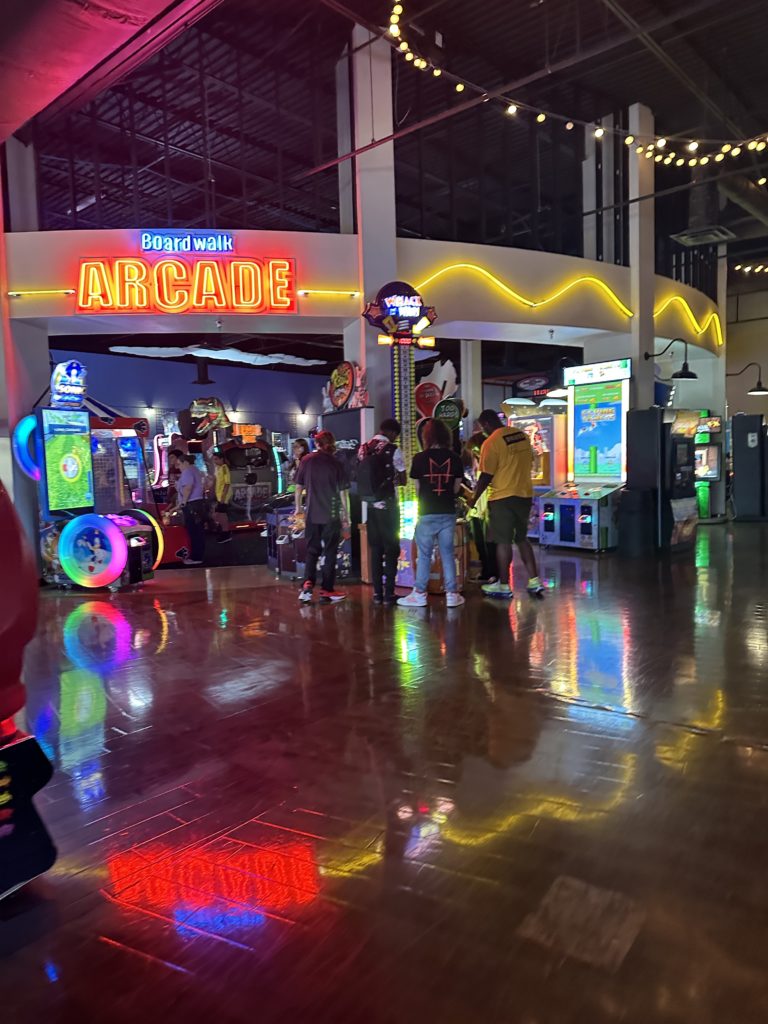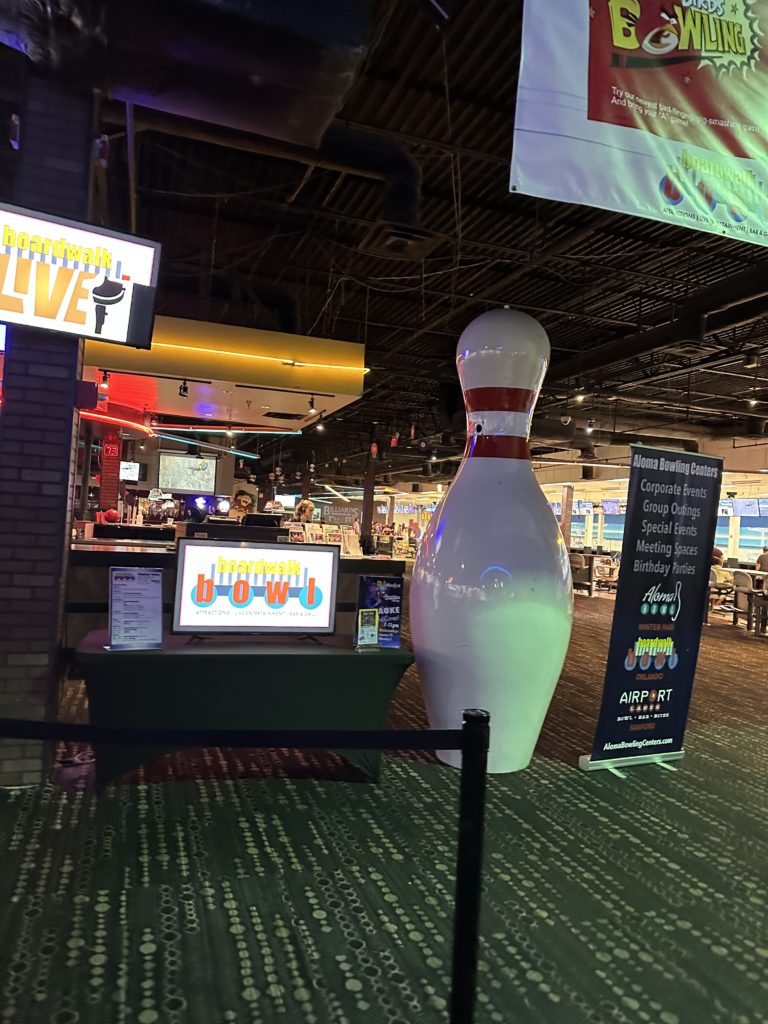 When walking up to the bowling alley you would never think it's going to be as big as it is. But once you head inside head towards the back and look for the big bowling pin.
This is where you'll find the counter to purchase or check in and get your shoes. Remember to bring socks!
We went on a Sunday around 5pm and he were able to walk right up. While quite a few lanes were booked we didn't have a problem at all. You can always call ahead to check on the lanes if you want to ensure you have a spot.
Yes, 80 lanes!
When I first heard that Boardwalk had 80 lanes I wasn't sure how it would look. 80 lanes are a lot of lanes. This Boardwalk has lanes on each side of the building for an all around look making the entire experience one of its own.
Once you have your lane if you are bowling with younger kids there are two ways to help. One is that they have bumpers that assist the ball down the lane in hopes of getting a pin and the other is the ball ramps. I've only ever seen metal ramps so when I saw their plastic it was a cool change that Kadie loved. It was easy to move and more effective because it wasn't as wobbly as the metal ones. If you aren't looking to use the ramp you can always start off with the double handed, under the legs roll.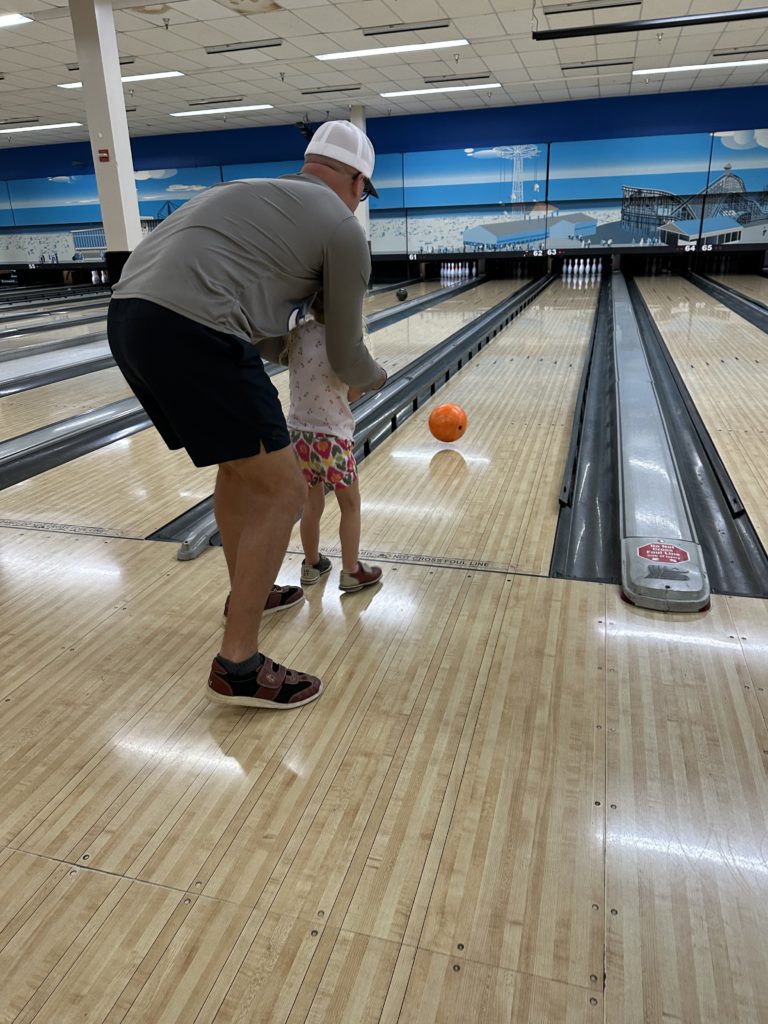 Check out the bowling game alternatives!
One thing that we didn't do that I wish we would have was the played the games they offer on the bowling monitor. Boardwalk Bowling ally has some pretty fun and different ways to play the game so make sure you check that out!
What's on the menu at Boardwalk Bowling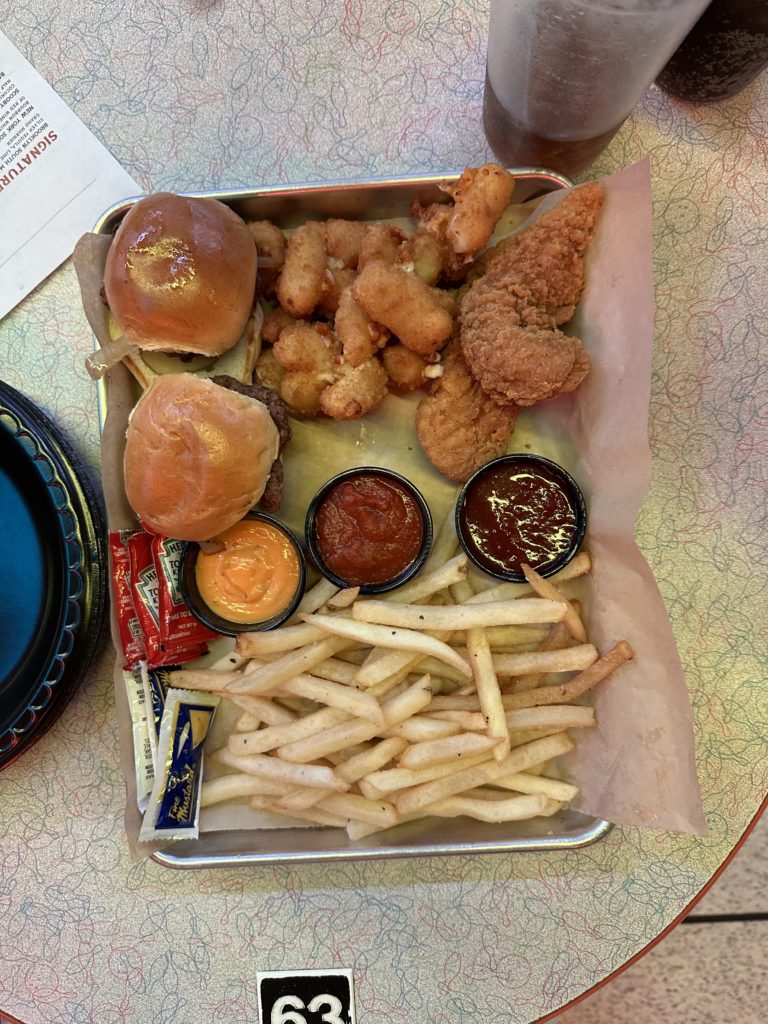 Everything that we ordered came quickly, hot and delicious! We had the appetizer plater, large pepperoni pizza and Oreo Churro bites. They did also offer sandwiches, salad and other finger friendly foods.
So the next time you are looking for something to do in the Orlando area make sure you check out Boardwalk Bowling ally for some good family fun!